When looking to purchase a cutting table for fabric for your business, sewing or craft room there are a few things to take into consideration.
You don't want to find that once you buy the cutting table of your choice, your projects have outgrown it already. In this situation you're back on the floor struggling to neatly cut through roll after roll of fabric. Obviously that is not ideal.
In this post we will answer some of the most frequently asked questions about what to look for in a cutting table. We also offer information on our range of tables to help you decide what is the best product for your requirements.
1) How big should a cutting table be?
You need to think about how often will you need a larger surface area, then think of the best way to achieve this in a cost effective and space conscious manner.
In a dressmaking or fashion studio, would you require a large cutting table or would multiple smaller tables may be necessary?
Will you be dealing with large quantities of fabrics? For example in upholstery, blind or curtain making. In this situation a long cutting table with a large heavy duty fabric roll holder may be more sufficient.
For fabric sales, or sewing and haberdashery stores a cutting table with in built storage for cutting and packing materials could be a great solution.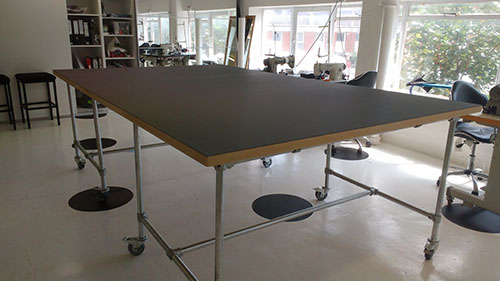 2) What is the best height for a cutting table for fabric?
Bending, stretching, and hunching over tables can cause painful musculoskeletal injuries.
To avoid this an ergonomic solution is a table manufactured to suit your height, and ideally height adjustable.
3) What is the best cutting table worktop?
A cutting table worktop needs to be made of durable material that will not chip easily, as this could catch fabric causing damage and pulls. It also should be easy to clean and wipe down.
A popular solution is melamine as it is hard wearing and easy to clean, however generally cutting table surfaces are manufactured from linoleum.
4) Do you need additional storage options?
Spaceguard cutting tables have numerous storage and organisation options available. Cupboards, drawers, and fabric roll holders can be incorporated into your tables.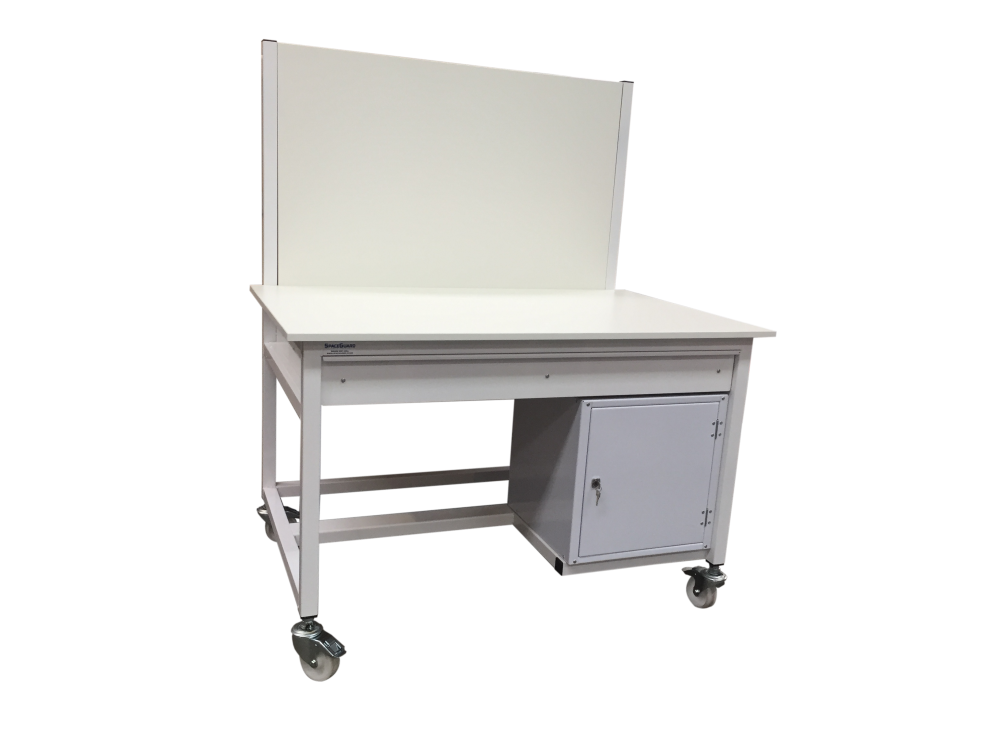 5) How much space do you have?
Portability may be important for tables in an environment where the useable space changes. For example in a busy textiles workshop or fashion studio. A solution for this is to have the table mounted on castors. This allows for quick efficient reconfiguration of the working space.
In a working environment the colour of the table also matters, as a light colour clean worksurface can help brighten a room considerably.
The tables generally arrive fully assembled and cannot be taken apart. You must ensure you have enough space to get the cutting table into the workspace. Spaceguard is able to deliver and install cutting tables if required. Please discuss this with our team when placing your order.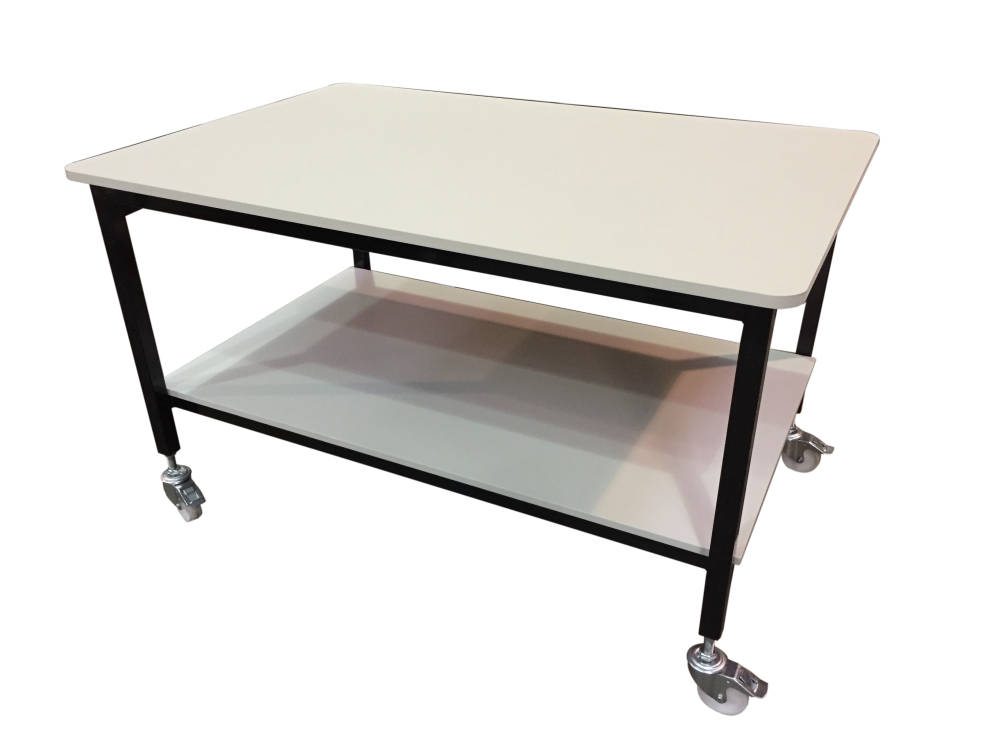 6) Do you need a multi-purpose table?
Will you be using your cutting table for fabric cutting only, or will it also be a sewing workstation? It's important that your sewing machine is sat level on a sturdy surface, especially when used as a sewing workstation.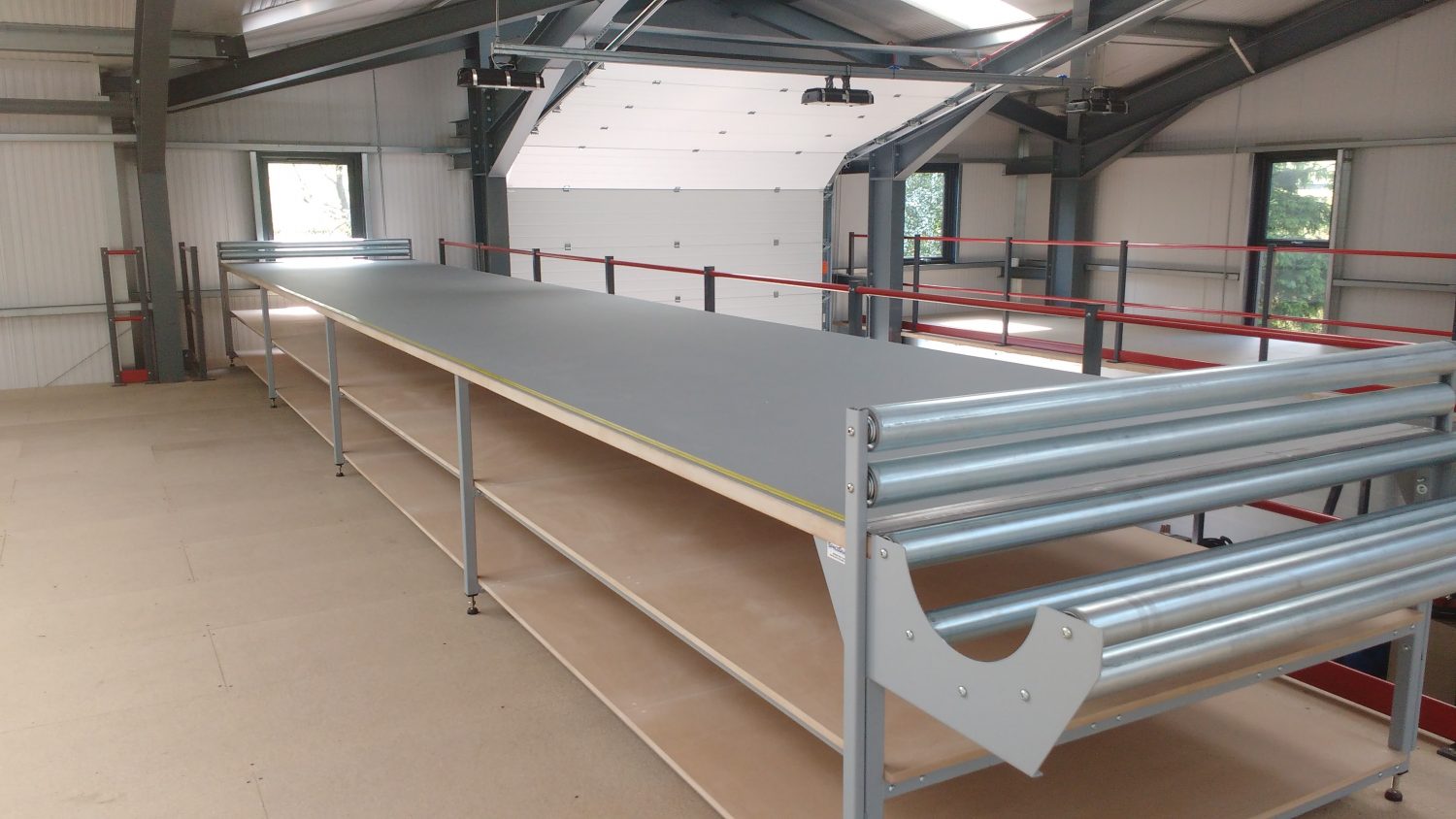 Please contact us if you require further information about our cutting tables.
Phone: 01482 363445
Email: sales@spaceguard.co.uk