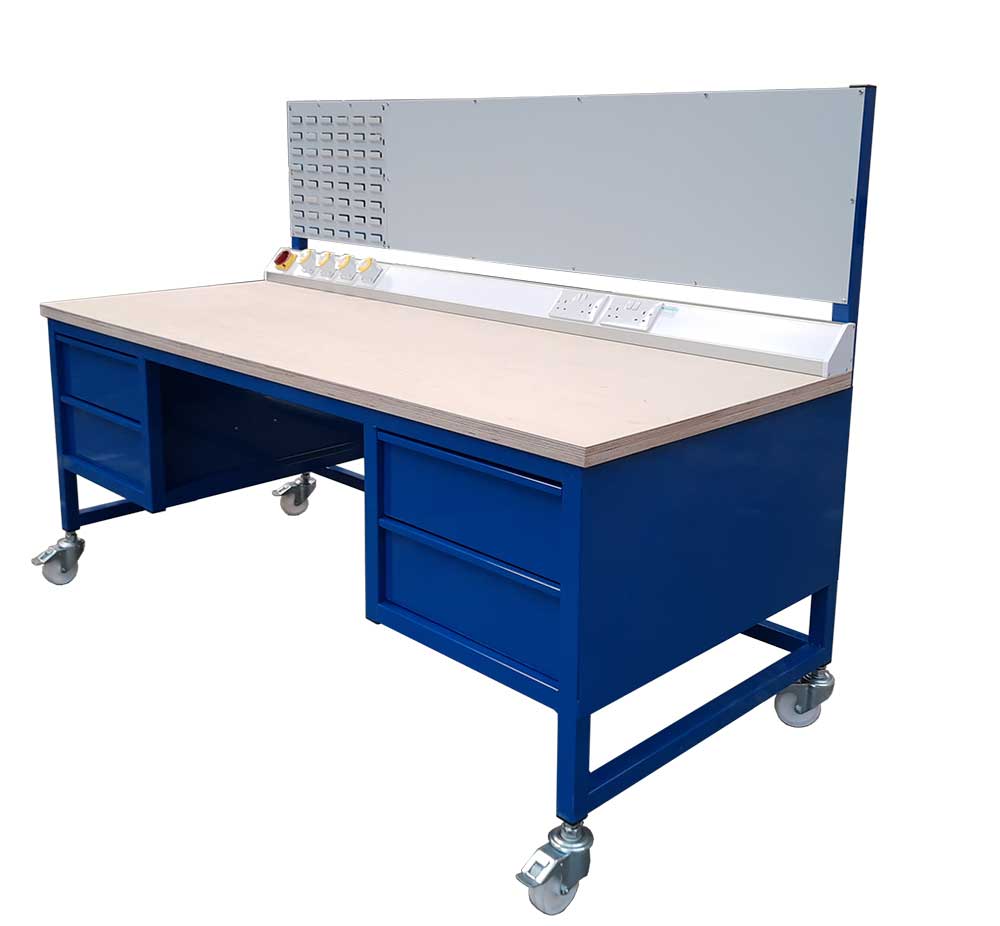 Spaceguard manufacture heavy-duty workbenches with sockets to suit a wide range of applications
This workbench was manufactured and delivered directly to the customer in 2021
This workbench with sockets is another one of our bespoke workbenches for a UK based power tools company.
As with all of our electrical and heavy-duty benches this was designed and manufactured entirely to suit the customer's requirements. In this case, the customer chose a plywood top however we do manufacture wood top workbenches in other materials.
If you have any enquiries about this project or any of our products, please contact our helpful sales team.
Phone: 01482 363445
Email: sales@spaceguard.co.uk
Design Stage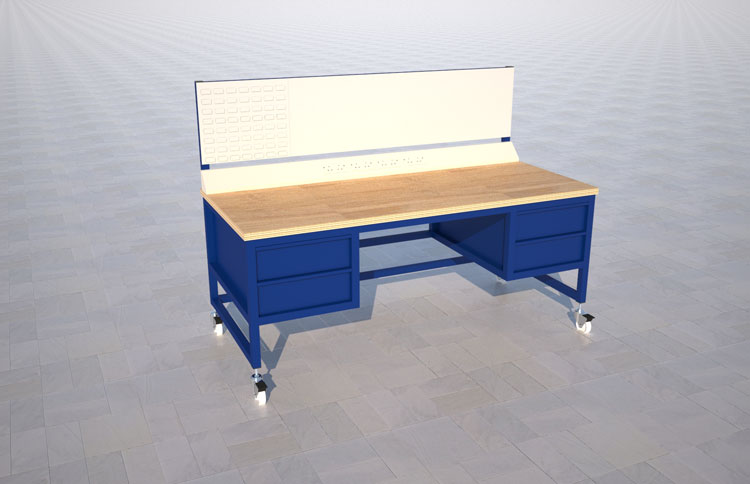 Why Use a Work Bench with Sockets?
Safety is of the highest priority in any workshop or manufacturing environment. One of the major causes of workplace accidents is trips and falls.
By embedding workbench sockets into the work surface itself, there is no need for multiple power cables and extensions to be trailing around the working area. This greatly reduces the risk of tripping over wires.
This mobile heavy duty workbench also includes multiple drawers, in addition to a louvre panel section. This provides extra storage and organisation to the working area, which in turn keeps the work surface free of clutter.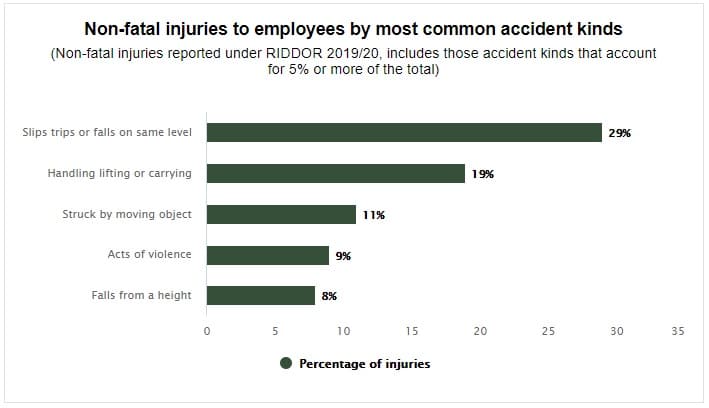 Source: https://www.hse.gov.uk/statistics/causinj/index.htm
Receive a FREE quotation
Please complete the form below to send a message to our team.
For product and pricing enquiries please include a brief overview of your requirements.