Job production is where one thing at a time is produced from start to finish.
In most cases the item being produced is completely unique, or highly customised for a specific use, place, or person.
Often this means that highly specialised equipment or skilled workers are needed to create the product.
Examples of items made using job production are:
Custom pet portraits
Made to fit wedding dresses
Bridges & tunnels
Architectural buildings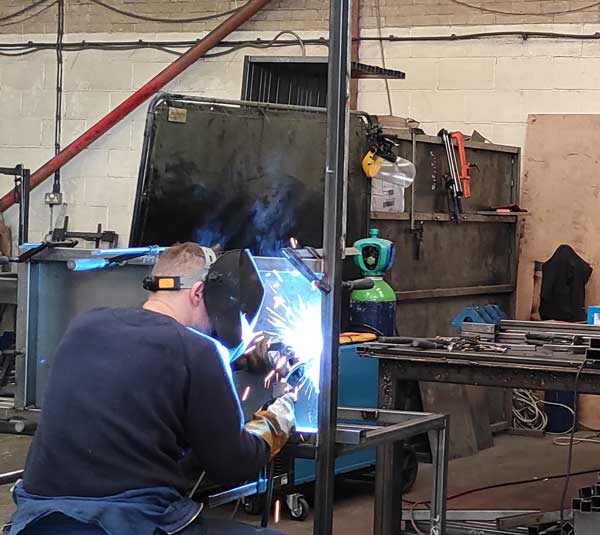 Advantages & Disadvantages of Job Production
| Advantages | Disadvantages |
| --- | --- |
| Allows for unique products | High cost of machinery / tools |
| High level of customisation available | Increase in production time |
| Often uses skilled workers meaning higher quality & enhanced quality control | Skilled workers can be more expensive, prone to human error, and harder to replace |
---
What is Batch Production?
Batch production is where a number of identical items are produced together at the same time in a group/batch.
Every item made in a batch goes through the same process at the same time, using the same equipment, with only minor changes to things like materials, ingredients, or colour in between batches.
If a different variation of item has to be produced, changes must be made prior to the start of the next batch.
This is easily illustrated using cookies
Imagine that all the ingredients for oat & raisin cookies are measured, mixed, shaped, and baked together to product a single batch of cookies.
The same equipment (scales, mixer, oven etc) can then be used to make chocolate chip cookies, all you need to do is change the ingredients/materials. and start the process over again.
Examples of items made using batch production are:
Bread rolls
Cookies
Clothing
Flat pack furniture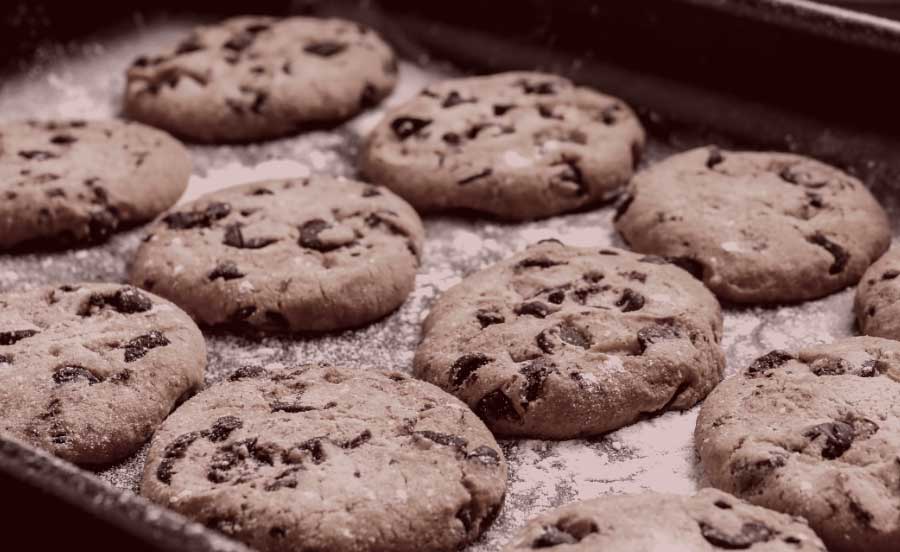 In batch production, each worker tends to have a specialised role.
In the case of cookies, it might be that one person is trained to use a machine which pours ingredients into a mixer.
You don't need to have separately trained people to pour in chocolate chips or raisins, the same person is trained to use that equipment to pour in whatever ingredient is required.
An issue that can arise in batch production is a lack of available equipment or workers to upscale production quickly.
It is very difficult to deal with sudden increases in orders as you can only work as fast as your machines/labour will allow.
There is also machine downtime which has to be considered. Each time there is a change in production, the time taken to change materials or equipment can eat into production hours.
Some machines can only be used to a certain capacity, which means production time has to be staggered around these constraints.
This means that batches of products are often produced in cycles that include time for quality checks and machine or material changeovers.
Advantages & Disadvantages of Job Production
| Advantages | Disadvantages |
| --- | --- |
| Allows for flexible production | Can be costly to make many small batches |
| Part finished goods can be completed later, or assembled by unskilled staff to save on labour costs | Delays between changeovers of machines, materials, or labour |
| Saves money if able to produce in bulk | Bulk products may incur storage costs |
Mass production is also known as flow production, serial production, repetitive flow production, or continuous production.
This is where large volumes of standardised items are made in a continuous way, often using assembly lines.
Mass production often utilizes specialist machinery and automation throughout the production process.
Each step of the process is scheduled based on resources, capacity, and time required at each production stage.
The idea is that items are kept continuously moving (or flowing) through the production or assembly process, leaving no bottlenecks, with minimal changeovers or machine downtime.
Examples of items made using mass production are:
Cars
Canned and bottled goods
Household appliances
Mobile Phones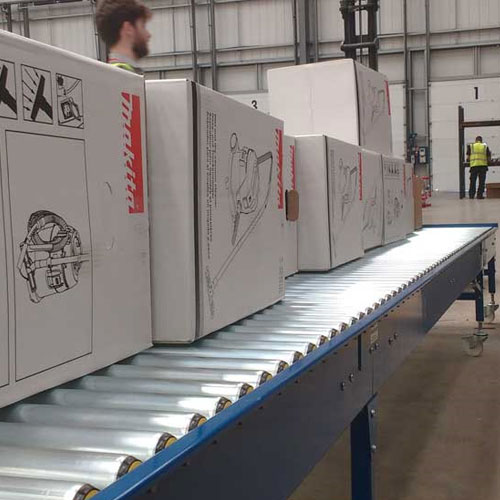 In mass production, it's generally the machines that do the skilled work.
As a lot of advanced machinery and automation is used, the workers usually tend to the machines and do small tasks as required.
This allows for a cheaper workforce, as the workers aren't required to have any specialist skills.
Unfortunately for these workers, their daily tasks tend to be highly repetitive and quite boring. Over time this leads to higher employee turnover, as employees quit due to boredom, low morale, and lack of motivation.
Henry Ford, the founder of Ford, developed the moving assembly line technique of mass production in 1913
Prior to this most cars were made using a combination of job production and batch production methods. Many of the parts had to be constructed by highly skilled workers in various workshops across the world. Components often had to travel a large distance before finally coming together as a single car.
Henry Ford utilized the moving assembly line, and ensured the entire process of car assembly could be completed in a single line, in one place, by semi-skilled workers.
Here's a video showing the assembly stages of the Ford Model T to give you an idea of what early assembly lines looked like.
Failure to effectively plan the production process can become costly
The initial costs of setting up a mass production operation are considerably higher than any other production method.
For this reason, thorough planning is absolutely essential. If there are any errors in the production design it can take a lot of money and time to fix these issues. It may be that new machinery is required, or the entire process has to be re-thought to gain back that lost efficiency.
Sometimes the need to re-design or adjust the production process is out of the manufacturers control. This can happen when new laws or regulatory changes come into force.
So as you can see, mass production must be well managed and meticulously planned to ensure any problems can be dealt with quickly before precious production hours are wasted.
Advantages & Disadvantages of Mass Production
| Advantages | Disadvantages |
| --- | --- |
| Low cost per unit due to large volumes and less labour costs | Initial costs are high as machinery is expensive |
| Automated assembly using specialist machinery allows for high level of precision | Manning machines and working on assembly lines can be repetitive and boring for workers |
| Speed of production means items become available for sale quickly | Items are standardised and this may not suit the end user as well as a custom item |