Spaceguard is a UK manufacturer for food packing and processing workstations, conveyors and tables
Spaceguard is an ideal partner for the manufacture of food handling and automation equipment, producing a wide range of proven automation equipment, product transport equipment, packing/processing workstations and stand-alone tables, These are suitable for both direct food (and washdown) along with handling packed products.
Spaceguard conveyor equipment is ideal for use within the food processing and packing environments. Combining high levels of reliability, low maintenance.
Please contact our sales team for more information
Phone: 01482 363445
Email: sales@spaceguard.co.uk
Product Range Includes
Bespoke workstation construction
Product processing and transport conveyors
Stainless steel tables
Inline and rotary packing product accumulation
metal detection conveyors & Roller Inspection Tables
Pack Convergers and Packing Turning
Wash down - clean in process equipment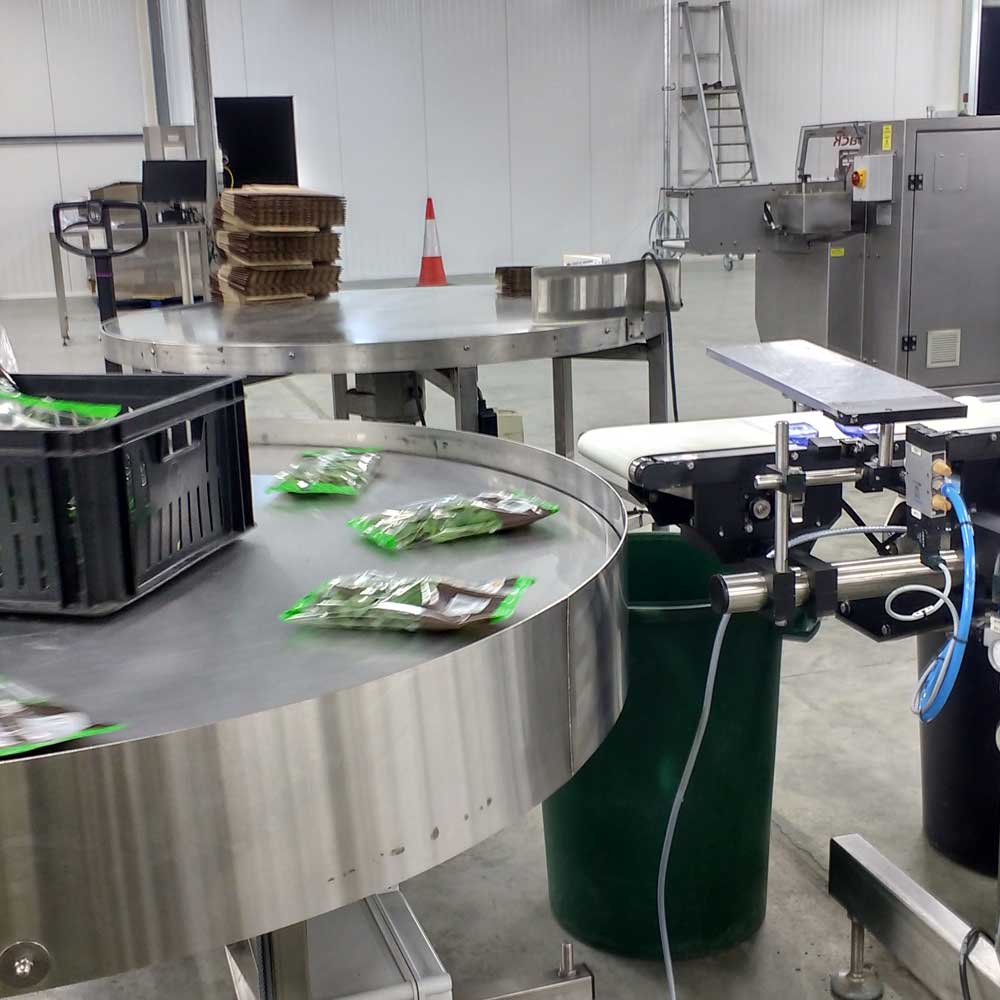 Modular belt transport conveyors
Reliable, easy to clean, ideal for the transport of direct food products or packed goods the modular belt conveyor, available with options for washdown applications. This proven automation product is available in 1/2" pitch for light-duty, 1" pitch for most medium duty applications and the 2" pitch which is proven within the beef processing industry .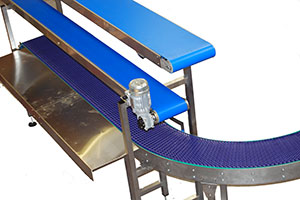 Production / Packing Workstations
Spaceguard is an ideal partner for manufacturing bespoke production and packing workstations, with the wealth of experience and working with you to ascertain your needs, Spaceguard manufactures bespoke workstations to improve production flow and increase productivity.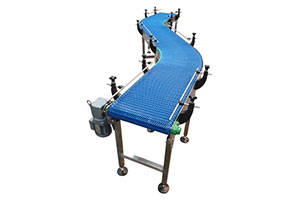 Rotary Packing Tables
Rotary packing tables are ideal for use at the end of processing and packing lines. manufactured from stainless steel with food-grade nylon tops these are proven within pack houses and food production environments, these tables also are available with dished tops and product diverters as required.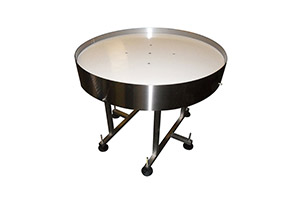 Why is Spaceguard an ideal automation partner?
Reliable quality conveyor equipment.
Proven equipment base designs
Excellent customer service
3D Bespoke designs where required
UK manufactured Product
Receive a FREE quotation
Please complete the form below to send a message to our team.
For product and pricing enquiries please include a brief overview of your requirements.