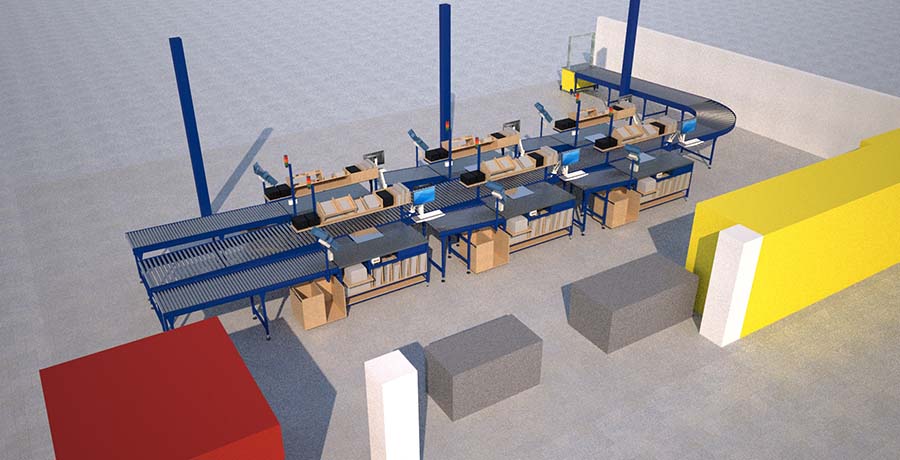 Well designed lean packing or assembly areas increase productivity, reduce manual handling and improve worker ergonomics
As a UK manufacturer, Spaceguard is an ideal partner to take your product packing or assembly department from concept into a highly productive work area.
We transform existing workplaces to improve productivity & ergonomics whilst reducing manual handling and improving product quality.
Please see the items below and contact sales if you have any questions about our products & services.
Phone: 01482 363445
Email: sales@spaceguard.co.uk
Spaceguard manufacture a range of lean workstations
Well designed workstations
Well designed workstation make a huge difference in productivity. Having the just tools and equipment to hand, presented to the assembler in an orderly way is vital to increasing productivity and improving product consistency. The addition of IT equipment and cabling within the workstation is a great way to improve efficency, keep track of process whilst improving the line ascetically. Along with additional overhead lighting tool rails.
Conveyors & automation
The product assembly line shown uses a mixture 24V zero line pressure zoned accumulation roller conveyor to queue the product prior ball tables to easily manipulate the assembly into position on and off the workstations. Ensuring there is always product waiting to be assembled (driving the process time down), whilst giving the assembler time to thoroughly carry out there process.
Industrial workbench
Manufactured from welded steel section, Spaceguard manufacture a wide range of industrial workbenches. From standard worktables to Bespoke, Lean process workstations with integrated IT, weighing and call systems. Whether your requirement is a one off or volume order Spaceguard flexible manufacturing takes from customer requirement, through 3D design and into manufacturing through CNC saws and machining centres, jigged fabrication, bespoke worktop fabrication and component assembly, bringing together robust, high quality industrial workbenches at a realistic price.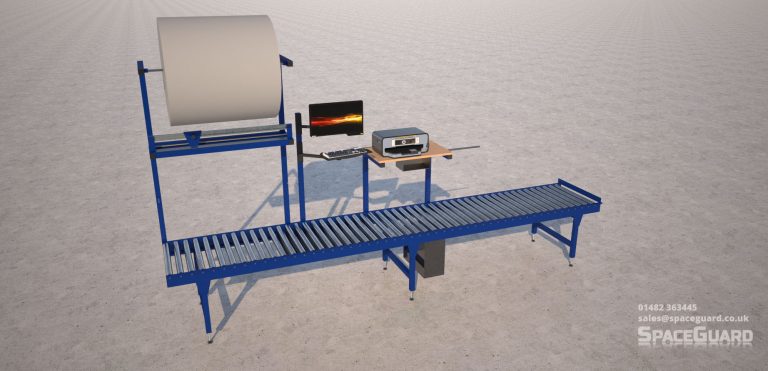 Testing and packing
Reducing manual handling and additional product movement is a ideal way to reduce production costs. Adding testing and packing onto the assembly line an ideal in ensuring efficiency, so the assembly can go straight from the line straight to "Ready for despatch" ensuring the part doesn't have to be handled again adding further cost. "Spaceguard packing stations improve packaging productivity".

As a UK manufacturer, Spaceguard is the ideal partner to produce well-engineered assembly, process and packing lines that deliver productivity improvement, increased quality and consistency, reductions in manual handling using ergonomically correct workstations to reduce operator fatigue.
Please contact our sales team to discuss your requirements.
Phone: 01482 363445
Email: sales@spaceguard.co.uk
Receive a FREE quotation
Please complete the form below to send a message to our team.
For product and pricing enquiries please include a brief overview of your requirements.