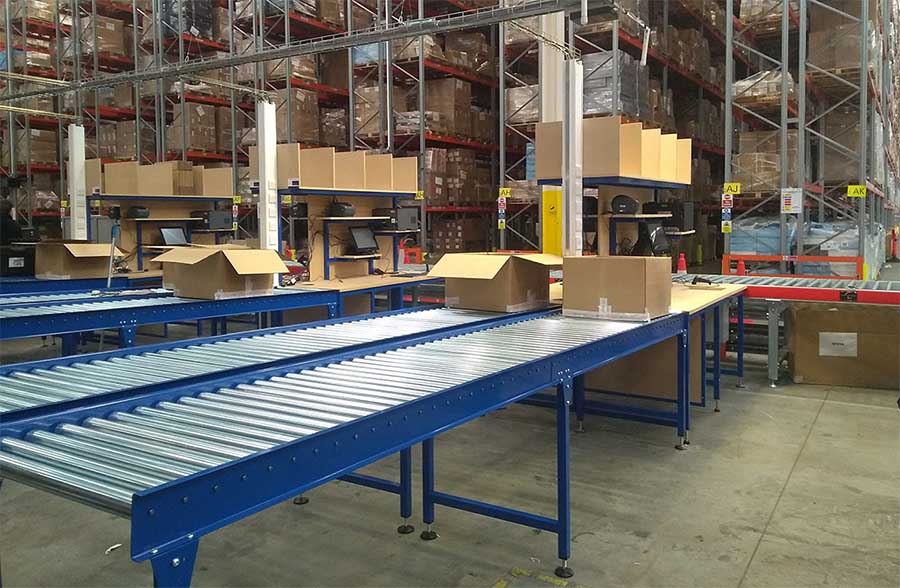 Whether you operate a factory, warehouse or fulfillment center. Good quality labour is often in short supply. As demands go up, workers — particularly skilled, motivated, productive ones — are often difficult to find and hard to retain. With E-commerce having transformed businesses, this has escalated the demand for pickers, packers and assembly workers. With peaks and troughs associated with product demands. What can you do to cope with these issues? Without drastically increasing temporary labour (which need to be trained) to cope.
Reduce labour movements with automation
Finding a solution which reduces wasted time is a large saving. By the addition of a gravity roller conveyor proves money well spent. However rather than a standard conveyor. Perhaps a solution which can be reconfigured, future proofed or converted to driven conveyor at a later date as demands go up. An investment now will show long term benefit. The introduction of "suitable" conveyors also reduces manual handling and simply makes the the job easier. Robustness and long term flexibility is normally the best solution. An experienced process partner in this area, who can offer reconfigurable equipment and on going site support is again normally the best solution. "Buy cheap – buy twice."
Reduced manual handling increase employee retention
Reducing the requirements for lifting of items especially more than once throughout the operation drastically improves employee well being. Using automation conveyor equipment of any form to take the weight of the load is always the solution.
Improving the working environment
A well designed ergonomic work environment, which has suitable lighting, will not only be a nicer place to work. Fitted with bespoke workstations and conveyor equipment. Designed specifically for your individual process, will be more productive and potentially an additional selling feature when customers visit.