A robust mobile workbench offers more freedom in your busy workshop or workspace.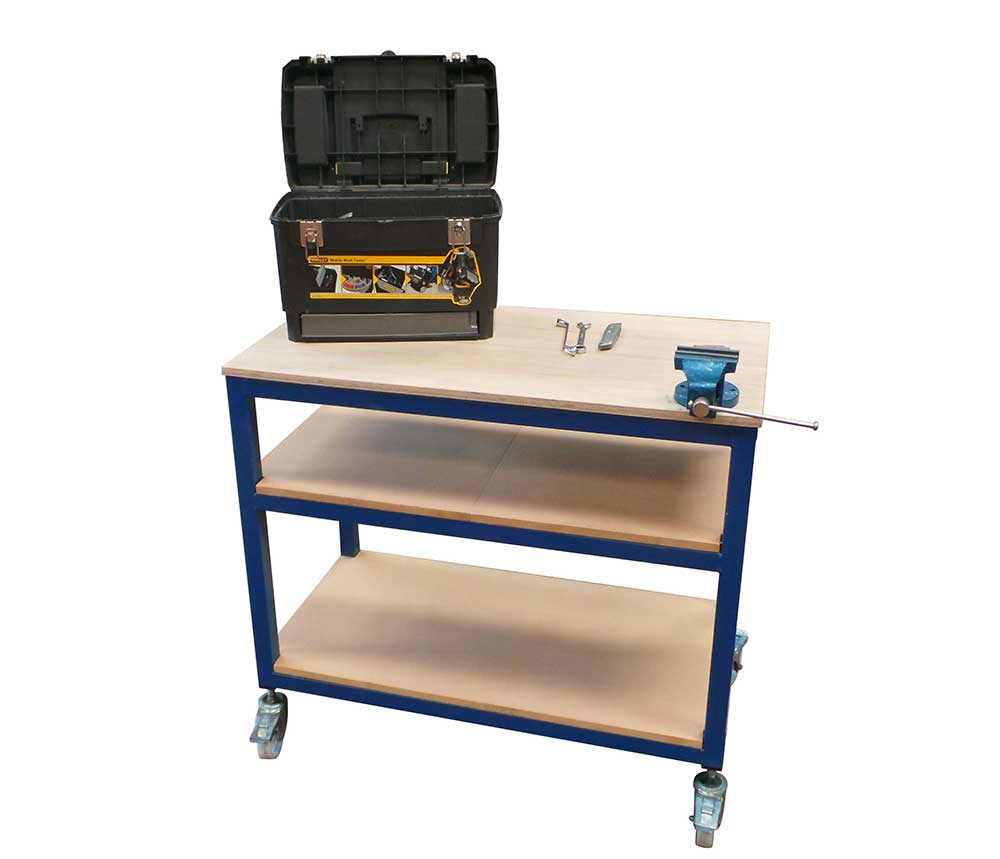 The ability to easily manoeuvre your workbench around your working area to assist with tasks is a practical yet simple way to help your project go smoothly.
Our portable workbench can be manufactured to include vice plates, drawers, cupboards, and other types of tool storage. We also manufacture mobile tool chest workbenches or side benches with drawers as can be seen in the photo below.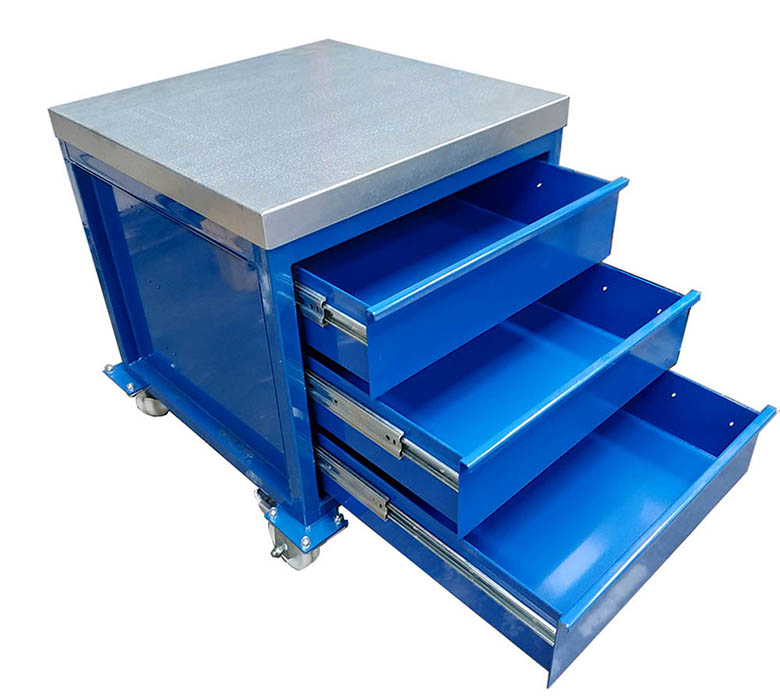 The mobile workstation features swivel wheels / lockable castors making the bench easy to move around for quick positioning. As the mobile workbench is generally easy to push into place this can be achieved by one person. This makes this a suitable option for a hobbyist in their home garage or workshop.
A more rugged heavy duty work bench on wheels is a popular choice for temporary locations such as building sites and home renovations. Mobile heavy duty workbenches also prove useful as maintenance trolleys in the engineering, automotive, product assembly, and manufacturing sectors.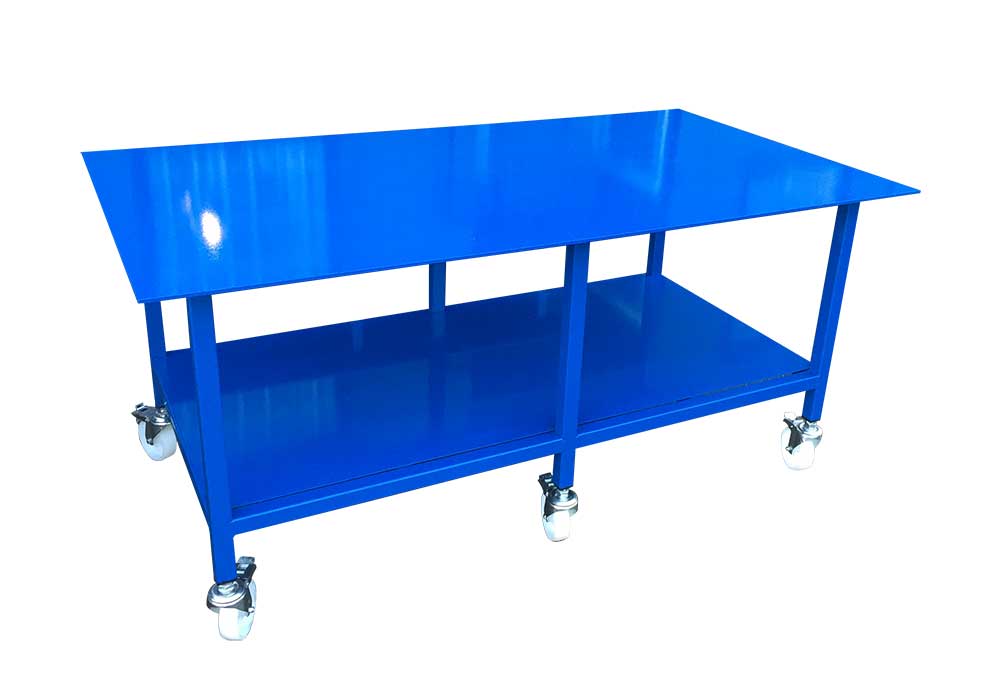 We can supply a workbench with vice ready installed, in addition to louvre panels, pegboard, tool rails, or magnetic back panels. Other tool storage and organisation options include shelves, drawers, and cupboards.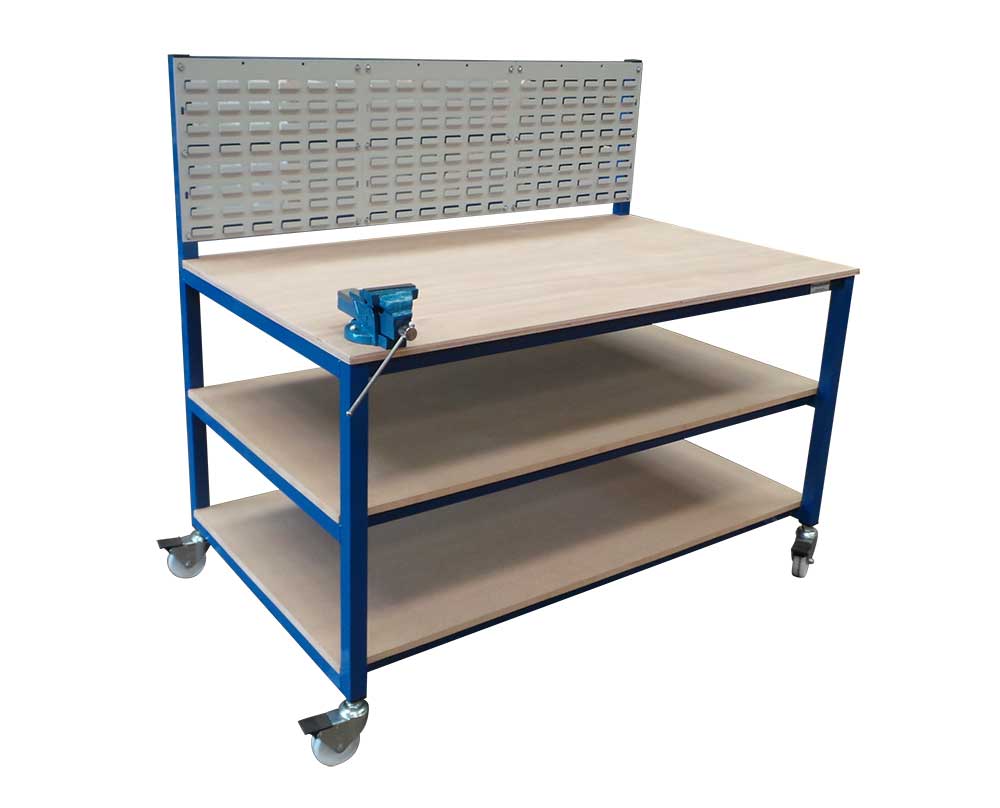 If you're searching for the perfect workbench that also suits all your requirements why not get in touch with Spaceguard and see what we can do for you.
Contact Spaceguard
Please contact us by phone, email, or use the contact form below.
We are able to offer fast quotes for many items, or we can advise you on your bespoke mobile workbench design ideas.
If you have any design sketches or plans feel free to upload them. This will assist our team in understanding your mobile workbench plans.

Email: sales@spaceguard.co.uk
Phone: 01482 363445