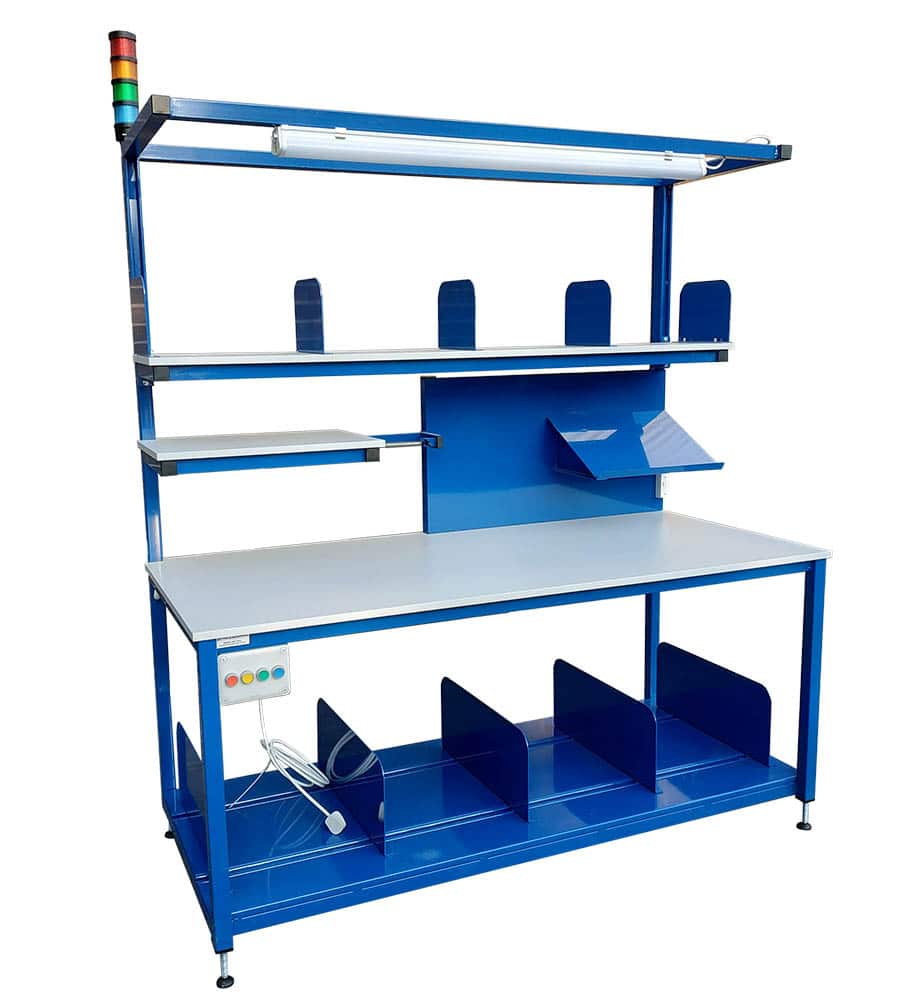 Shelves
A workbench storage solution that is rather straightforward and doesn't require a lot of explanation is shelves.
At Spaceguard we are able to make custom-sized, shaped, and angled industrial-strength shelves to suit your operations.
For example, the bench pictured below is a bespoke packing bench with a number of shelf options. The side shelf is suitable for a label printer, whilst the slanted shelf to the right can hold documents, a tablet, or a small laptop. It also includes an Andon light system to alert other staff of any issues such as low packing supplies.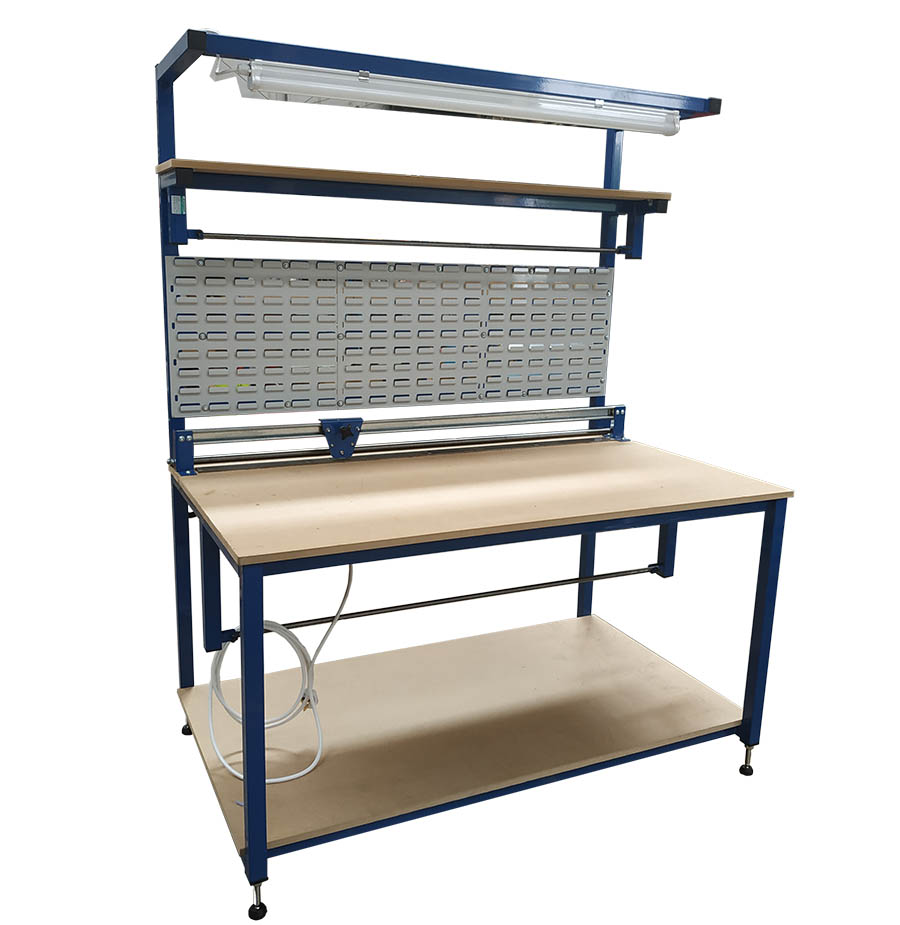 Panels & Pegboards
Secondly, panels such as louvre panels and pegboards supply much-needed organisation to some workshop workbenches.
This packing bench for example features a full back of louvre panels to allow for parts storage. Also featured are shelves, roll holders, a bench mounted cutter, and overhead lighting.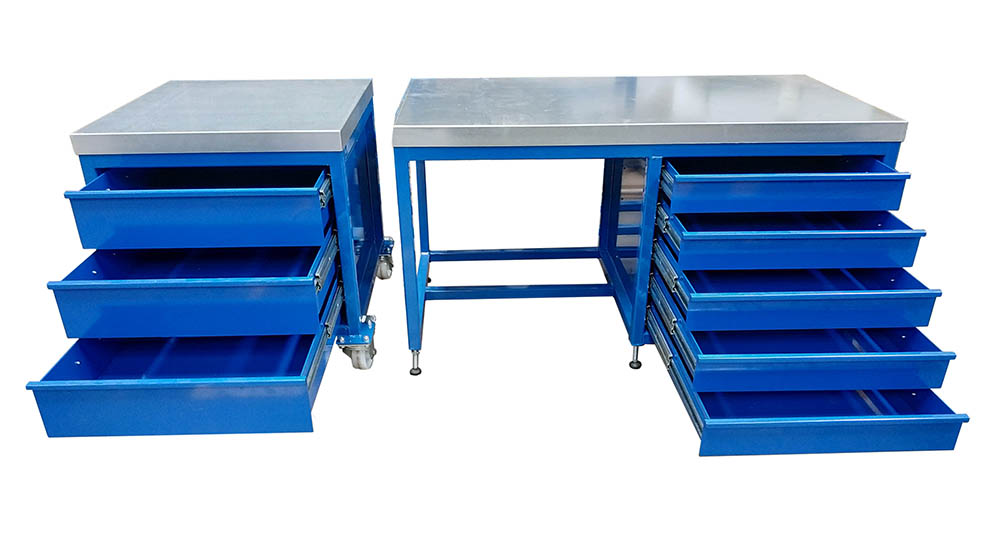 Drawers
Drawers can be built into many of our bench designs to give extra workbench storage for tools and components.
Pictured below is one of our heavy duty workbenches with a stainless steel top and a blue (RAL 5010) powder coated frame and drawers.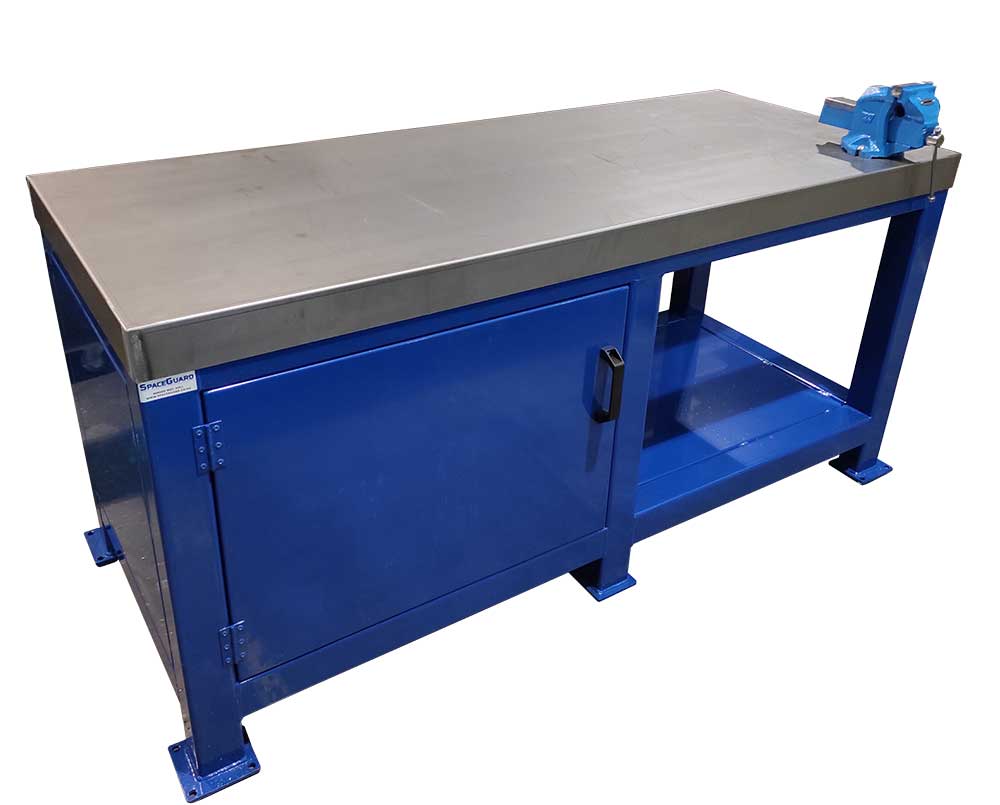 Cupboards
Below is another one of our extra heavy-duty workbenches this time featuring a large under bench cupboard.
The bench also includes an 8kg engineer's vice and extra footplates to allow the bench to be bolted to the floor.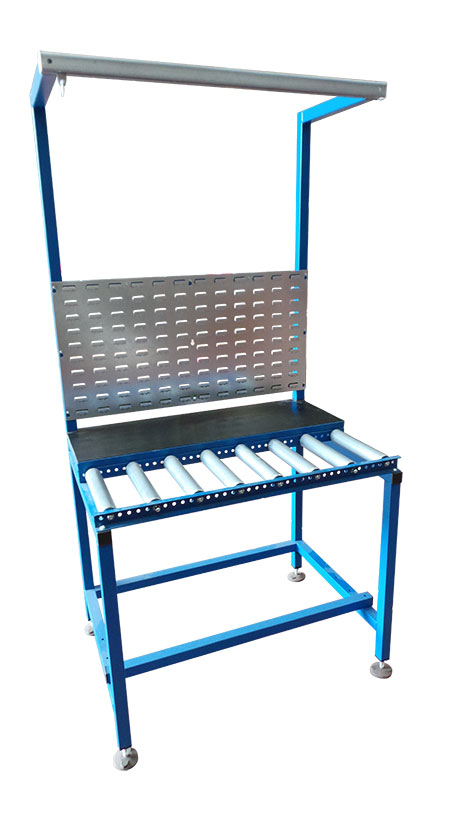 Rails
One of the lesser-seen but still just as useful workbench storage options is the hanging rail.
As pictured here the bench has an overhead hanging rail that can be used to hang tools or components. The bench also is fitted with a roller section to assist in moving heavy objects. The back worktop area of the workbench is a nylon anti-static work surface which is ideal for working with electrical components.
Receive a FREE quotation
Please complete the form below to send a message to our team.
For product and pricing enquiries please include a brief overview of your requirements.