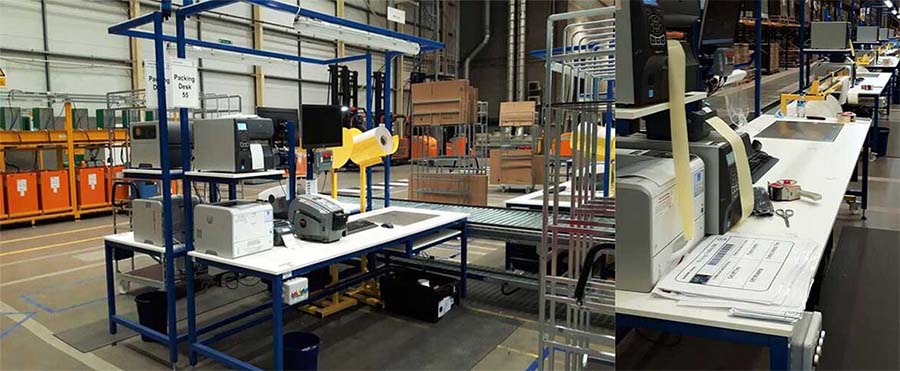 Spaceguard, UK manufacturers of robust welded. Standard and bespoke packing stations.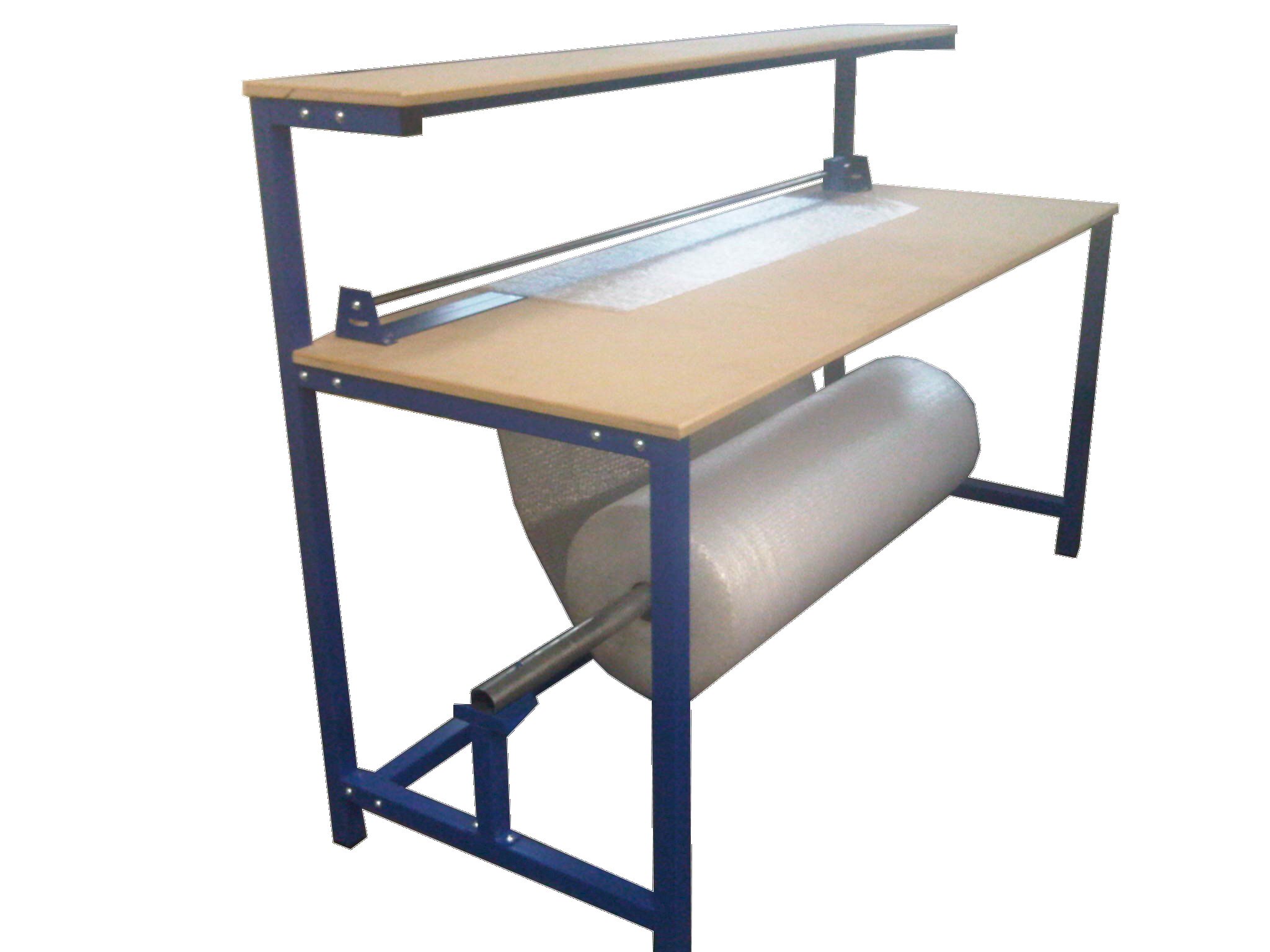 Standard packing station
As UK manufacturers, Spaceguard competitively supplies a rage of standard packing table and work stations. Built to any size you require. Whether your requirement is for a one off or for one hundred. Spaceguard are therefore the ideal manufacturing partner. Building benches to your specific required size. Standard packing and work stations are also available as standard with options including upper and low shelves. packing material holders and cutters. built in overhead lights in addition to electrical sockets. Spaceguard can for example offer a fully bespoke packing station with many custom options. The Robust welded steel framed bench is similarly available with a wide range range of worktops to suit your specific needs.
Bespoke Options
With every packing operation having slightly different requirements. Spaceguard are an ideal partner. To work with you in the development and supply of bespoke packing bench and work stations for your company. Well designed process specific pack station provide real savings both in process efficiencies and user ergonomics.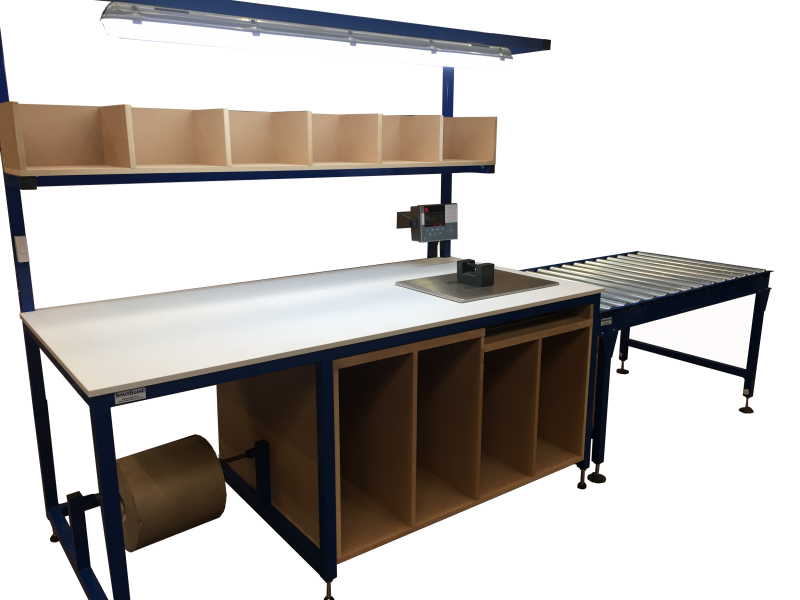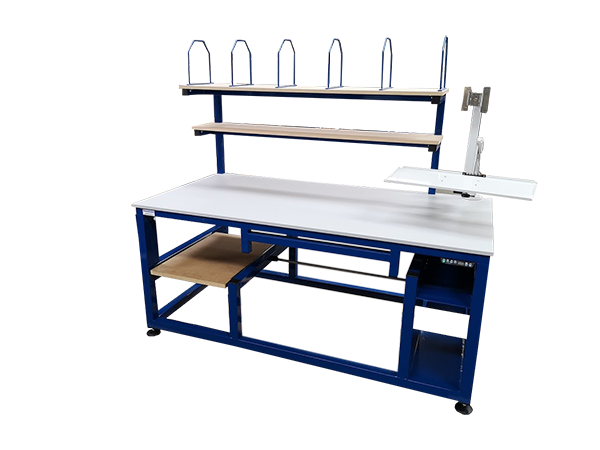 Bespoke height adjustable station
In addition to the manufacture of fixed bespoke workstations. Spaceguard also manufacture both mechanical and electrical height adjustable stations. In this case giving benefit to the user of a adjustable working height both to suit them and also the product they are packing. Taking operator ergonomics further. Subsequently reducing the risks of bending and lifting related injuries.
Spaceguard Packing Stations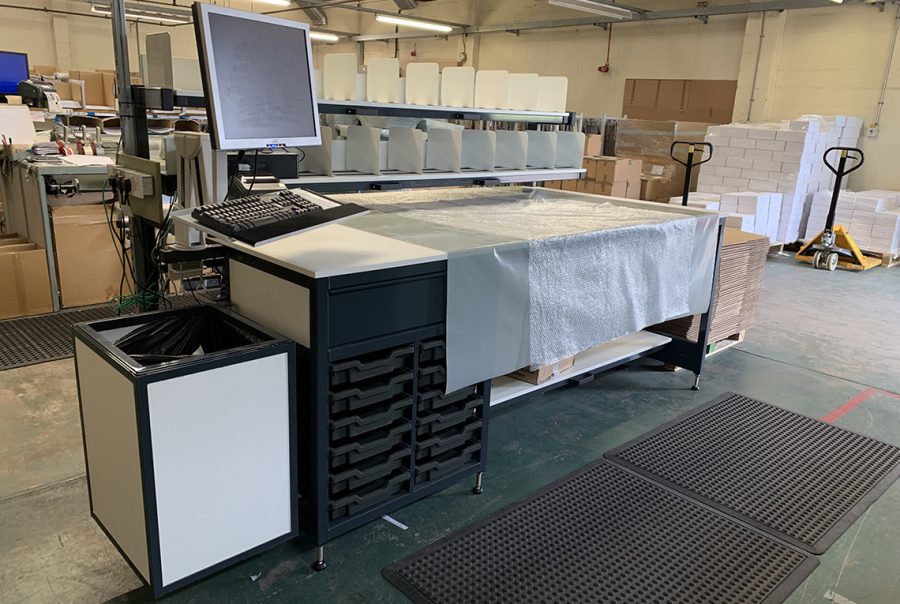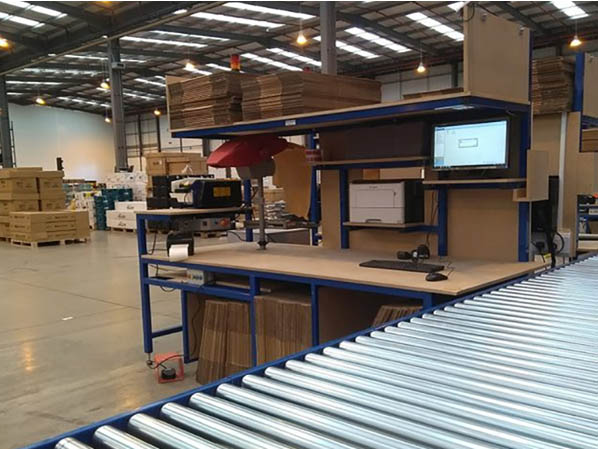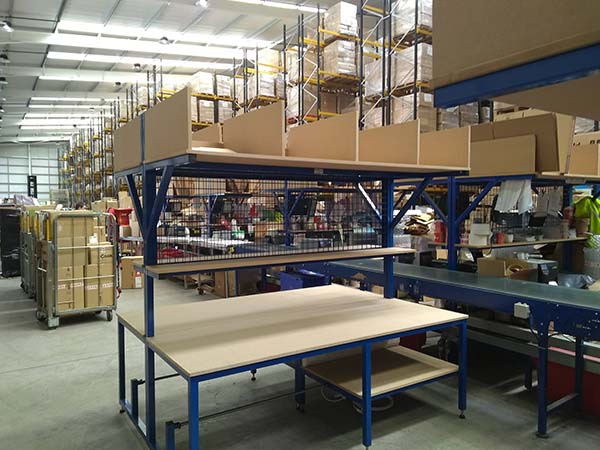 Other products manufactured by Spaceguard include
Spaceguard is an ideal partner for the design and supply of your packing table range. From manufacture and supply of the benches. Through to conveyors, ball tables, weighing scales, height adjustable packing tables and printers. Spaceguard offer a full project solution together with excellent customer service. Whether you require a number of standard benches or a full project solution. As a manufacturer and distributor Spaceguard offers competitive pricing and quick deliveries. Please contact our sales team to discuss your specific requirements. phone: 01482 363445 or email: sales@spaceguard.co.uk