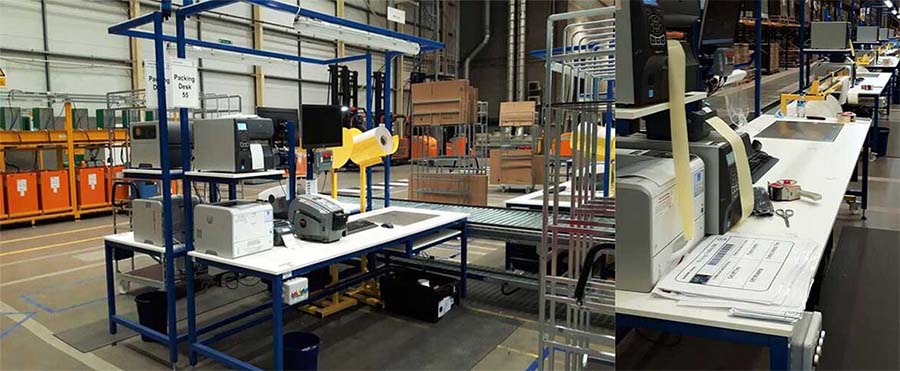 Standard and bespoke warehouse packing stations, manufactured in the UK by Spaceguard
The packing station range from Spaceguard is available with an endless variety of options as we manufacture all items in our UK factory.
Many packing bench and packing station manufacturers build basic standard models, however we prefer to build our products entirely bespoke. We do also offer 'standard' products, though in many circumstances a customisable packing bench just can not be beaten.
Our packing stations are also built to any size you require. Whether your requirement is for one or one hundred, Spaceguard is happy to meet your packing workstation needs.
We have manufactured many types of fully bespoke warehouse packing stations with so many custom options. Feel free to browse our site and galleries to see examples of our work.
Our sales team is available to answer your questions and assist in the bench design process. Please contact us with your enquiries.
We offer fast quotes on packing tables at affordable prices.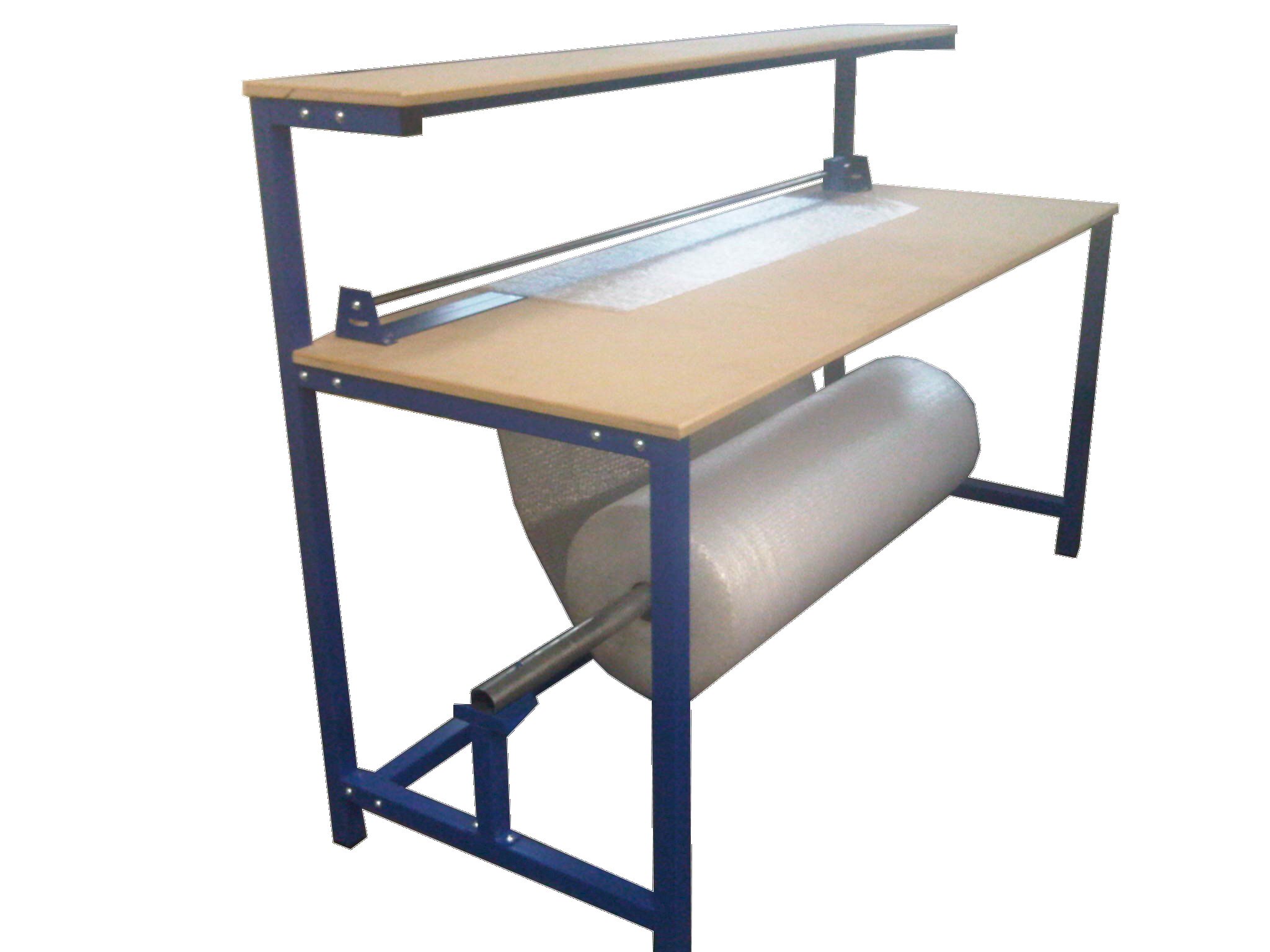 Standard packing bench
Our standard packing bench range is customisable, with options including upper and lower shelves. packing material holders, cutters, built in overhead lights and even electrical sockets.
Bespoke Options
We are aware every packing operation has slightly different requirements. Therefore Spaceguard will work with you in the development and supply of bespoke packing bench and work stations for your company. Well designed and process specific pack stations provide real savings both in process efficiencies and user ergonomics.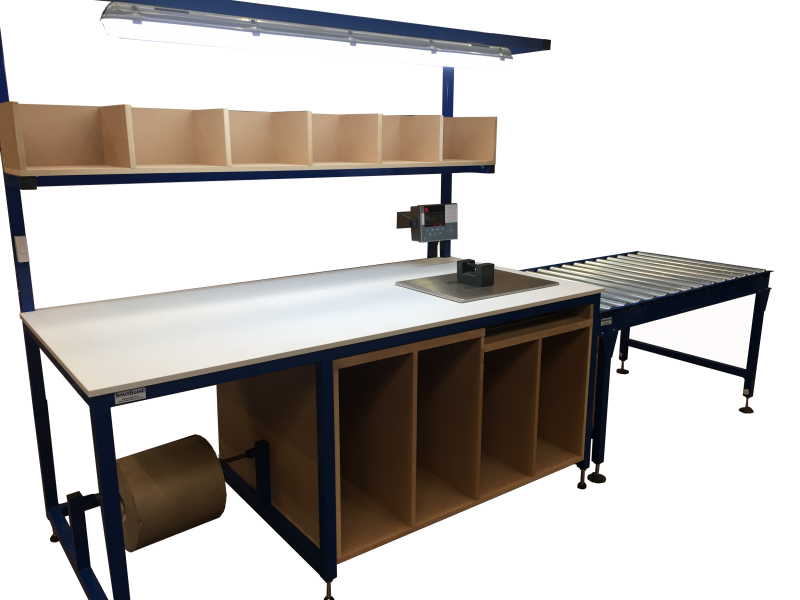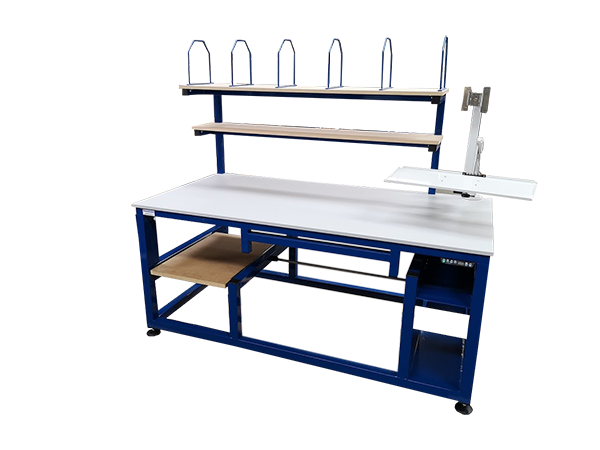 Bespoke height adjustable packing station
In addition to the manufacture of fixed bespoke workstations, Spaceguard also manufacture both mechanical and electrical height adjustable stations. In this case giving the user the benefit of an adjustable working height both to suit them and also the product they are packing. Taking operator ergonomics further, and as a result reducing the risks of bending and lifting related injuries.