Height adjustable workbenches manufactured in the UK by Spaceguard
We offer a wide range of both standard and bespoke height adjustable workbenches, each manufactured to the highest quality in our East Yorkshire based factory.
There are several adjustment options to choose from, starting with a simple pin method, a winding handle, touch button electrical controls, right up to scissor lift tables.
Our workbenches are designed for industrial & packing process use in demanding assembly areas and workshops. We couple height adjustments with efficient bench design & layout to create employee-friendly and ergonomic workstations.
Whatever your requirement, Spaceguard offers a range of height-adjustable workbench products to suit your needs.
For all enquiries please contact us
Phone: 01482 363445
Email: sales@spaceguard.co.uk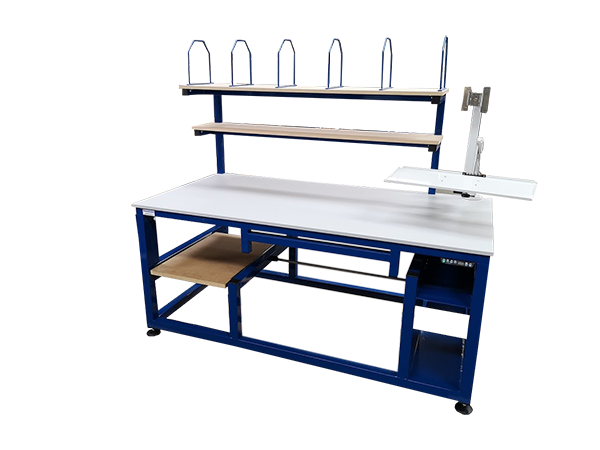 Height adjustable workbench specification
Made to order in the UK
A variety of height adjustment options include pin, hand crank, electrically operated, and scissor lift
Choice of worktop material
Wide range of options and accessories
Adjusting your workbench height
Height adjustable workbenches are simple and safe to use
There are 3 different mechanisms available to adjust the working height of the bench between its various heights.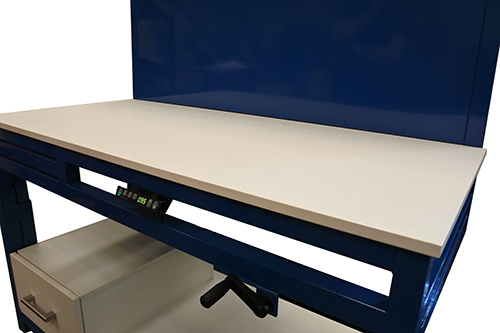 Manual Pin & Allen Key
Perhaps the simplest and most cost-effective option you can choose is the allen key height adjustment mechanism. When the screws are loosened, at intervals down the edge of the bench legs, the height can be adjusted. Then when tightened again they keep the new level firmly in place, ready for work to resume. A similar method uses slots with a pin.
Hand Crank
The second option is adjustment via a manual hand crank. All you need to do is turn the conveniently placed hand crank clockwise or counter-clockwise to raise or lower the workbench to the desired height
Electric Motor
The third way of adjusting the workbench height is by using an electric motor. Simply press the easily accessible up and down buttons to achieve the perfect working height for your current job. This is the quickest and easiest way to change the workbench height and keep production rolling.
Are you looking for a Height Adjustable Workbench?
Tell us about your requirements to receive a FREE quotation
Please complete the form below to send a message to our team.
For product and pricing enquiries please include a brief overview of your requirements.
Quick response guaranteed
8-5pm Mon to Thurs, and 9-3pm on Fridays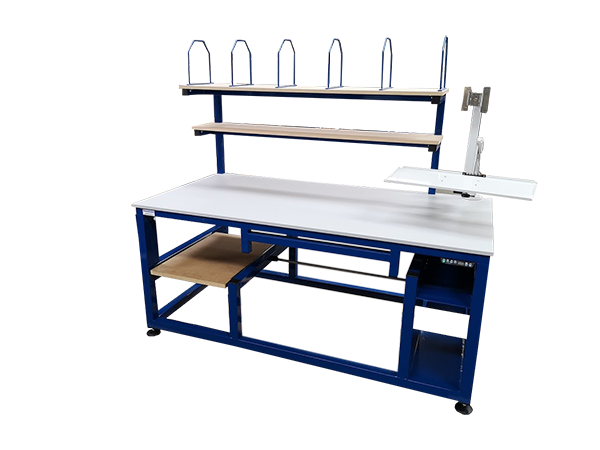 All height adjustable tables are made to order in our UK based factory