Packing Conveyors UK Manufactured by Spaceguard
Improve your picking and packing processes with a bespoke designed packing conveyor belt.
Packing conveyor belts enhance the picking and packing process allowing for faster more efficient product packing.
The use of side tables and extended conveyor side surfaces allows for employees to use the conveyor as a workstation when packing goods, saving time on moving back and forth between stations.
The products can be kept in a continual flow, giving a constant supply of items to be picked and packaged into boxes ready for dispatch.
Spaceguard provides a wide range of flat belt warehouse conveyors and conveyor workstations, including box or packet packing conveyors.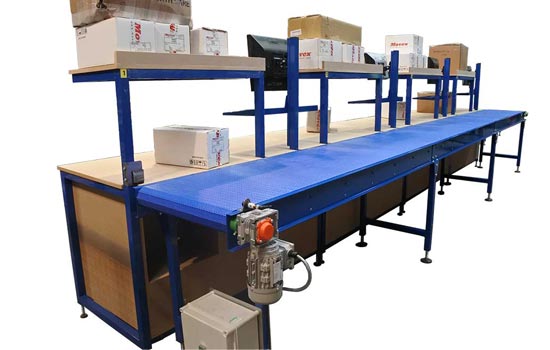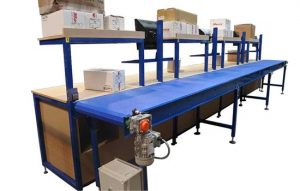 Designed & manufactured in the UK
Made to suit your requirements
Wide range of conveyor options & accessories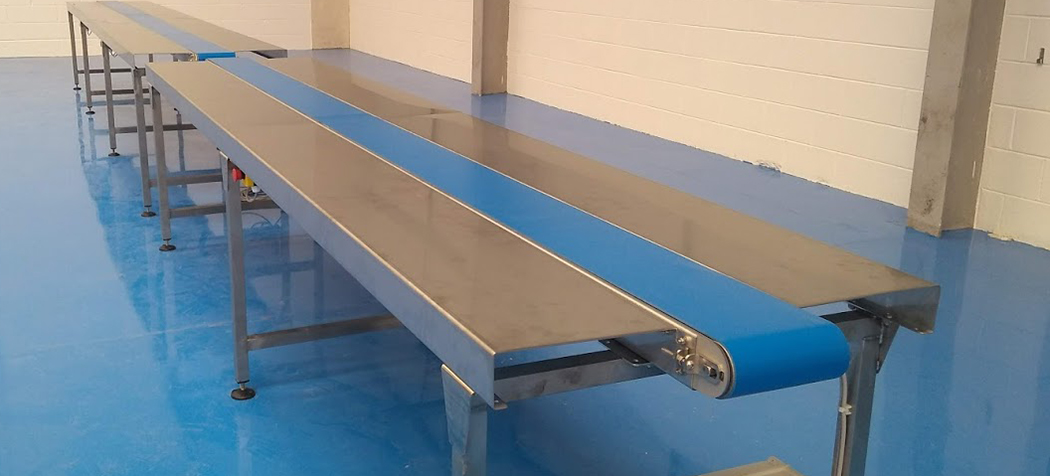 The benefits of using a packing conveyor include:
Better workflow for employees
Increased productivity
Variable speeds
Moveable tables/station options
Ergonomic design
Keeps work area tidy and organised
The use of a conveyor also reduces the risk of workplace injury from employees lifting and carrying heavy loads.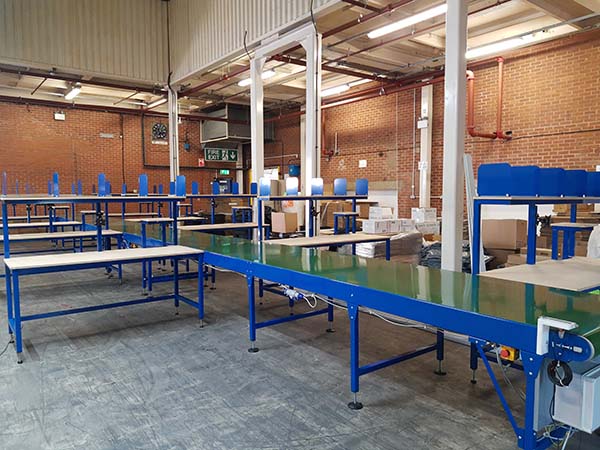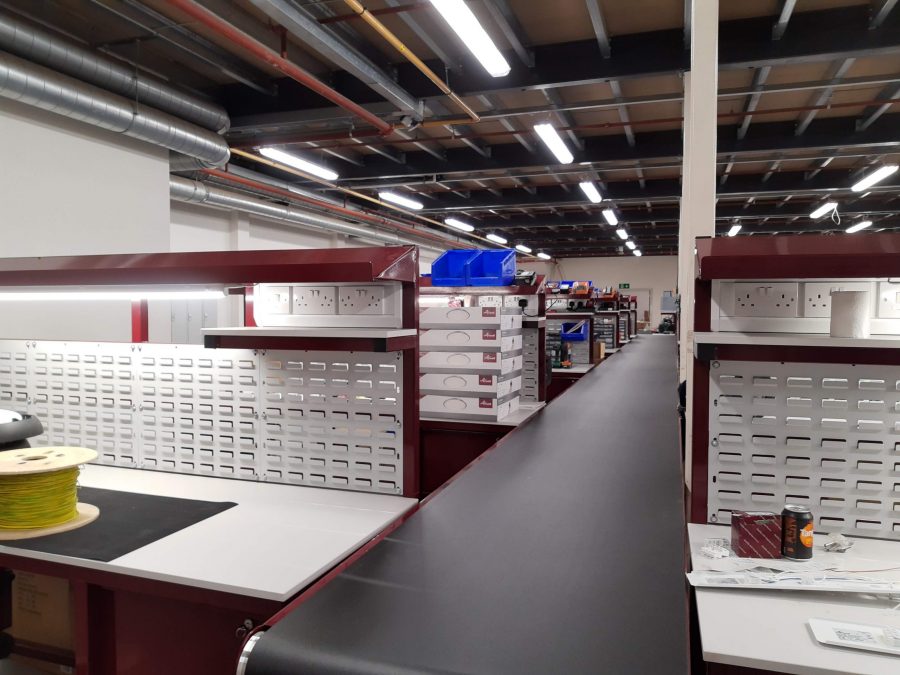 Spaceguard conveyor belts are suitable for all industrial environments as we manufacture to suit your specifications.
Our design and sales teams have a wealth of knowledge regarding packing conveyor belts, in addition to roller conveyors, bespoke packing tables, workbenches and other industrial equipment. Should you be interested in a conveyor system please contact us for a brief discussion of your requirements.
We will be able to give helpful advice on your best options, and can also offer competitive no-obligation quotes.
Phone: 01482 363445
Email: sales@spaceguard.co.uk
We have previously supplied conveyor systems for a wide range of industries including:
Automotive
Food & Beverage
Pharmaceutical
Distribution Centres
Postal Services
Transport and logistics
Electronics
Assembly
Manufacturing
Agriculture
Waste and recycling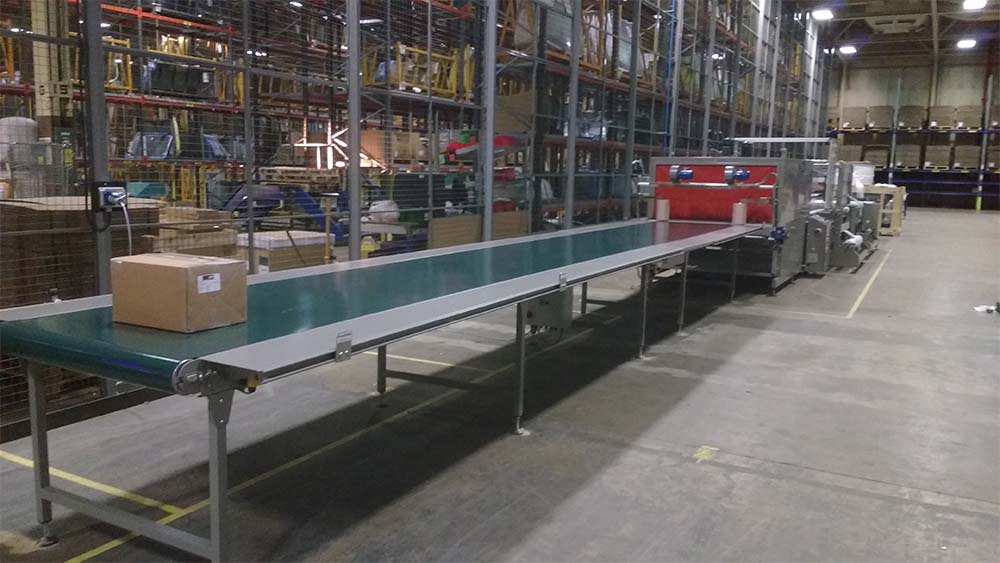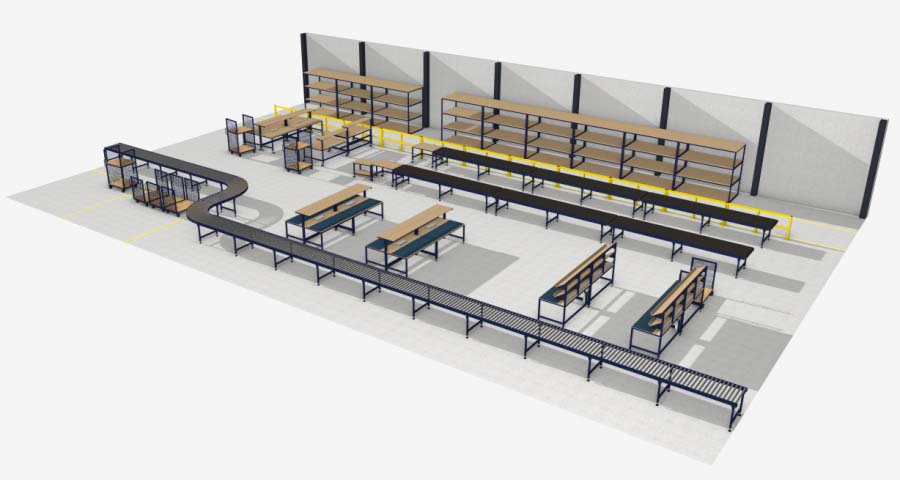 Receive a FREE quotation
Please complete the form below to send a message to our team.
For product and pricing enquiries please include a brief overview of your requirements.