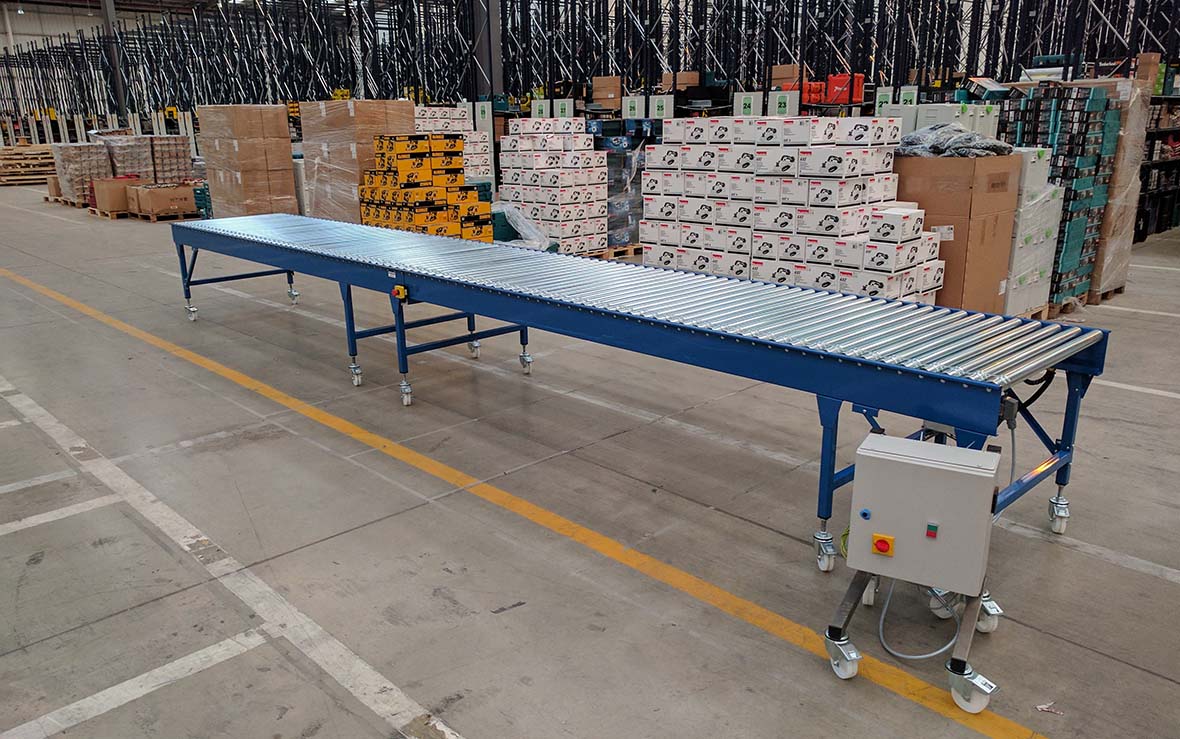 The customer requirement for Spaceguard mobile lineshaft driven roller conveyors and 24 Volt powered conveyor systems has dramatically increased. With some of our e-commerce customers, requiring improved operational efficiency throughout the working day. From within goods in, processing and packing. To the loading of carriers. Mobile driven roller conveyor allows systems and processes to be re configured through the day or season to cope with variation in demands, operation and required staffing.
Customers have made it clear they require a reliable conveyor solution to improve efficiency whilst allowing operations with enlarge and contract as requirement dictates. Along with reducing time of loading and unloading bottlenecks within the business.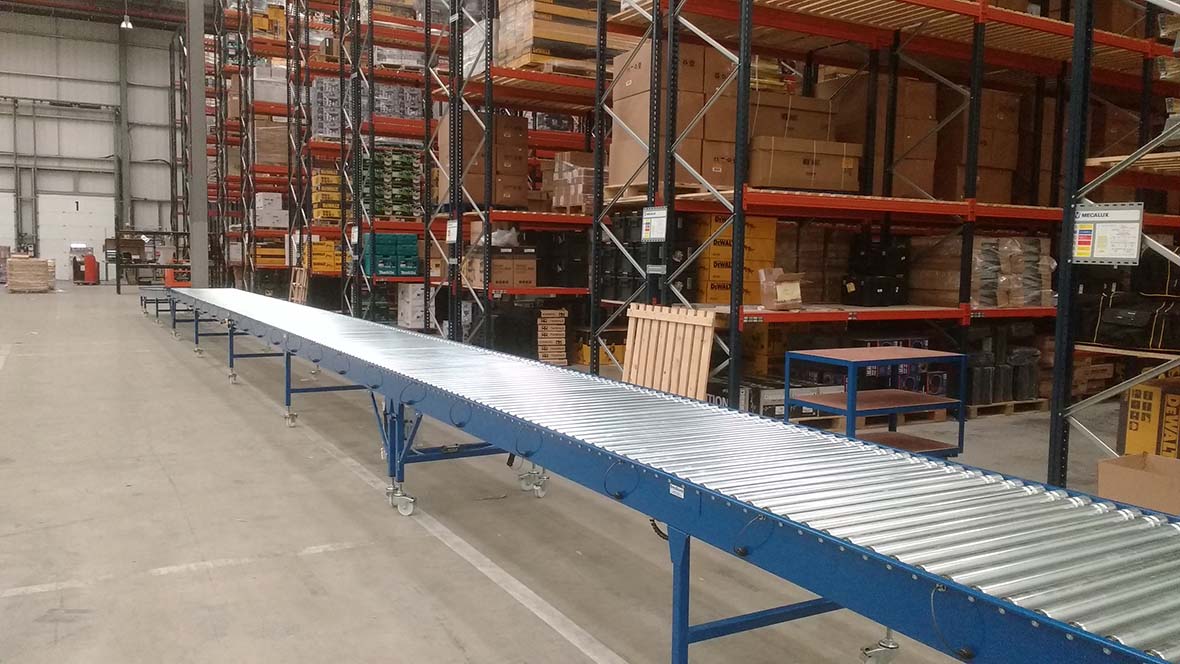 Why use a mobile conveyor system?
Due to the easy setup and configuration mobile conveyors provide a fully flexible materials handling option. With linked with control system and stop circuits. Ensuring safety during operation.
Mobile driven conveyor modules are available in lengths of up to 8m long. Each having integral motors fitted. Linking back to a plug and play panel which controls several conveyors. (Straights & bends available).
The mobile conveyor system allows for modules to be added and taken away dependent on the requirement.
Example: Ecommerce businesses or parcel delivery companies, use as part of an infeed system to aid unloading vehicles transporting products into the building. Reconfigured for use as a packing line conveyor during the day. Then used for transporting to despatch vehicles.
The Mobile Solution?
Provide robustly manufactured and reliable conveyors, capable of use in either direction. Delivered fully assembled and wired plug and play modules. This reduces installation costs. Using a simple lineshaft driven low pressure accumulation conveyor. With low amount of technology. This simple solution is ideal for handling boxes totes and packets from 180mm long.