Workspace Design, custom designed & manufactured for all work environments
Spaceguards workspace design service allows customers to work with one or more of our experts to develop a bespoke solution which suits their business needs. With in depth expertise within a wide range of sectors, Our team can help deign, manufacture, deliver and install a robust, aesthetically pleasing workspace system, which will have improved productivity and suit your business, All at a competitive price. All our workspace products are built in our UK factory.
Phone: 01482 363445
Email: sales@spaceguard.co.uk
From concept
Our design team have a wide experience of a number of industries bringing cross industry improvements which are made to drive efficiency. From initial site sketches to 3D design layouts for presentation, time and motion and were appropriate mock up areas Spaceguard are an ideal partner to aid with your industrial workspace design.
Solutions based around your needs
Spaceguard work with you and listen to your requirements and ideas, we work closely with your whole team, making sure we collate their ideas, transforming them into a productive solution.
3D layouts
Prior to manufacture Spaceguard produce a 3D layout of your proposed work area to give a view of the finished project, This often helps with any final modifications prior to manufacture .
Made in the UK
All our products are manufactured in our UK factory, using our robust designs you can be sure of a workspace which will last. All of our equipment comes fully assembled an installed if your application is more bespoke. We are confident you will not be disappointed with the equipment and services you purchase from Spaceguard.
Bespoke solutions at affordable prices.
Contact our team for advice and quotes.
Receive a FREE quotation
Please complete the form below to send a message to our team.
For product and pricing enquiries please include a brief overview of your requirements.
Quick response guaranteed
8-5pm Mon to Thurs, and 9-3pm on Fridays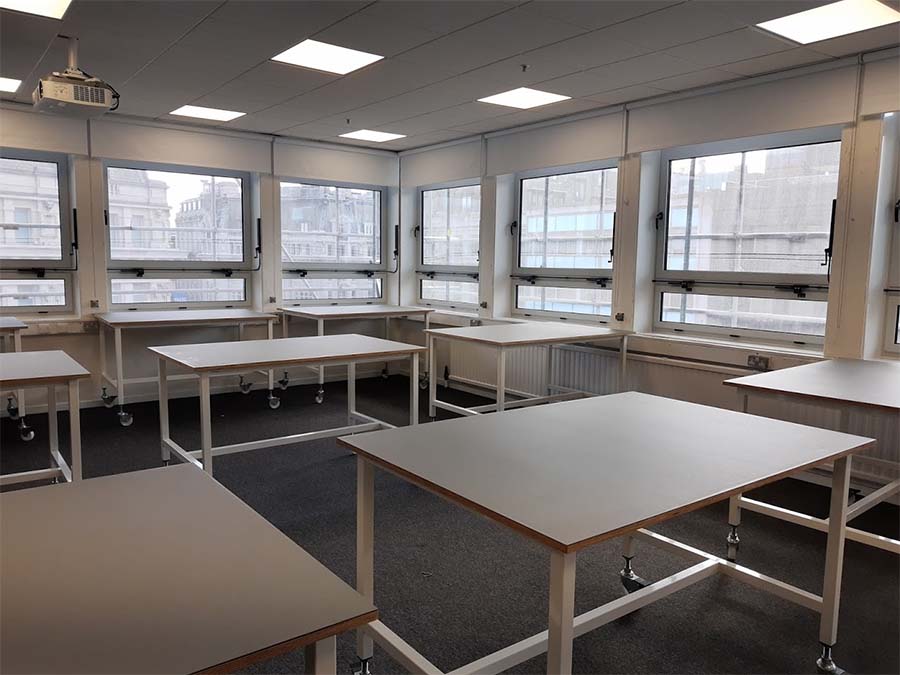 We work with you to provide cost effective bespoke workspace solutions