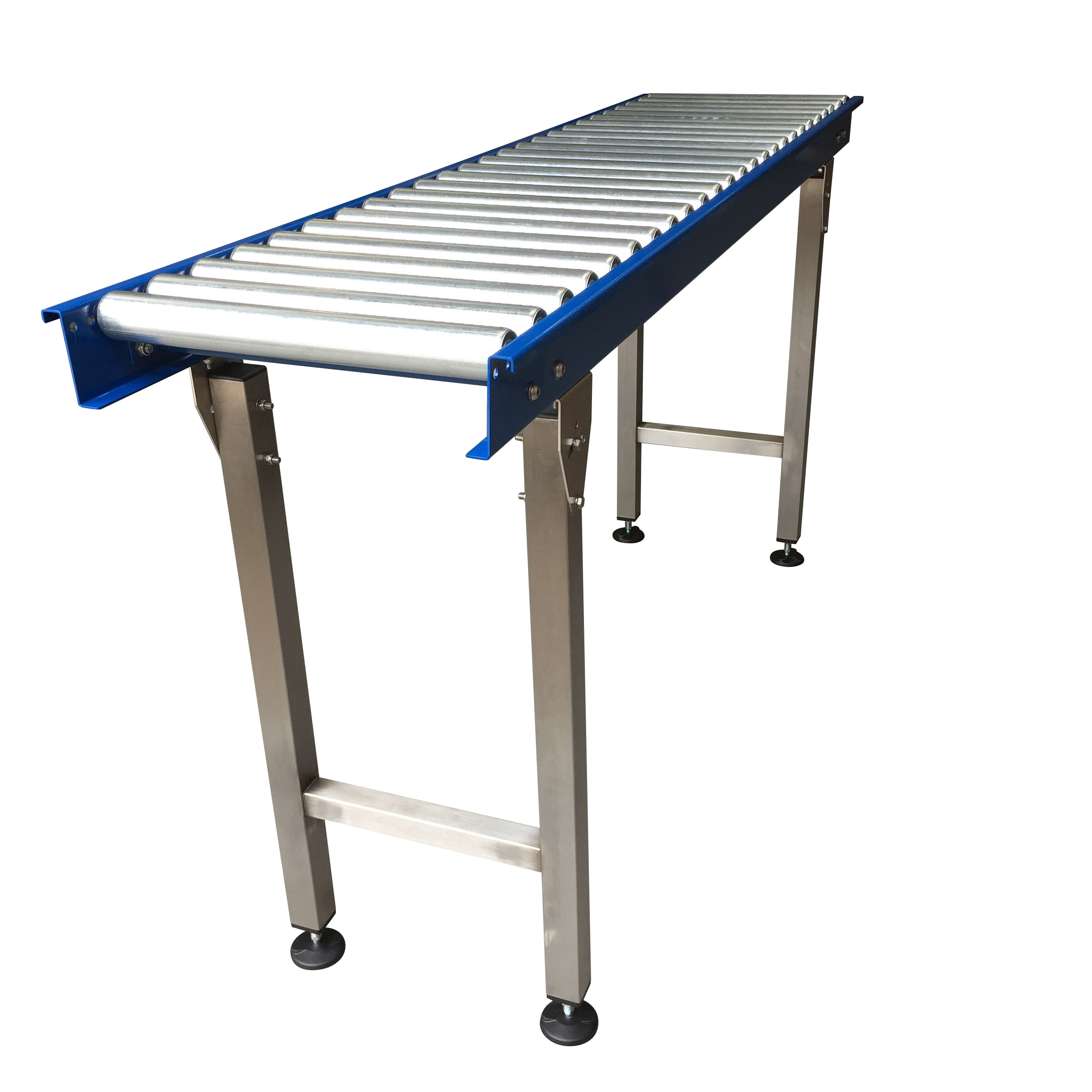 Gravity conveyor
Spaceguard are UK manufacturers of standard and bespoke gravity roller conveyors. As a result, we are the ideal material handling manufacturing partner for your conveyor needs. From a one off gravity conveyor for example, to a fully integrated lean packing or assembly system. You can be certain the equipment is made to the highest standards. All roller conveyors are fitted with, zinc plated, PVC, or stainless steel rollers. Mounted in a robust steel frame. Coupled with a powder coated paint, or stainless steel finish. Gravity roller conveyors are made to suit your needs, with lengths, widths, and roller diameters to your requirements. Roller conveyors are ideal for moving unit loads. Including in particular cardboard boxes and totes.
Gravity roller conveyor systems
Spaceguard has a long history or working together with customers. Delivering highly productive gravity roller conveyor systems. We are an ideal partner for the design and manufacture of your roller conveyor systems. Built to suit your specific requirements. From light duty, small diameter rollers to heavy duty bespoke conveyors. Spaceguard works with customers through the whole process of specification, design and manufacture. Thereby resulting in delivery of robust, reliable and productive conveyor systems.
What is a Gravity Conveyor?
It is an un-powered roller conveyor which uses either manual force, or gravity decline to move products along the conveyor. As a rule, when used on an incline the product must have sufficient weight to allow the conveyor rollers to turn. Additional braking may be required if particularly heavy loads are used.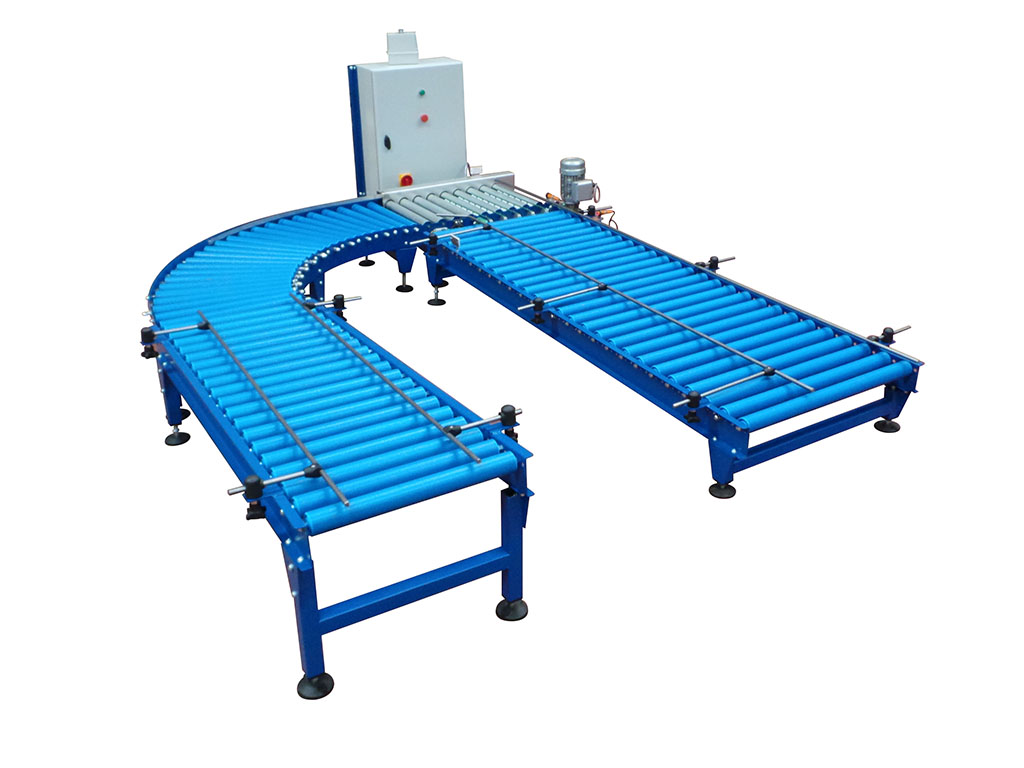 Lean conveyor workstations
Gravity roller conveyors are ideal for the inclusion into assembly or order fulfilment work stations. Including the use of roller conveyors results in the reduction of manual handling. Subsequently the improvement of personnel working ergonomics. The workstation can also include packing aids, scales, lighting, and IT equipment. This consequently gives additional productivity improvements. These units are designed to suit your specific requirements. Ideal in this case, to improve productivity and ergonomics whilst also reducing operator manual handling, giving ongoing payback on your investment.
Please contact our sales team to discuss your requirements. Phone: 01482 363445 email:sales@spaceguard.co.uk
Gravity storage roller racking
Gravity roller racking provides an ideal solution for assembly cells, and order fulfilment lines. It is up to 80% more productive compared to conventional static racking. The use of Carton flow racking also allows staff to be more productive by reducing manual handling. As a UK manufacturer Spaceguard is able to build first in first out, or push back racking, to suit your specific products.
Special use gravity roller conveyor systems
As well as bespoke roller conveyors, Spaceguard also manufactures products for managing waste fluids. For example, coolants and oils. In this area Spaceguard has many years of experience. We also deliver solutions which safely and cleanly manage liquids within your production areas. Previous uses include for example, aircraft wheels, and machined engine parts. Also for paint production, and oil manufacturing. Delivering to you robust special application roller conveyors which especially suit your needs. Phone: 01482 363445 Email: sales@spaceguard.co.uk
Flexible conveyors
A wide range of Flexible conveyors are also available from Spaceguard.  These are suitable for use within loading areas of warehouses for example. All flexible conveyors are built with a high quality steel lattice frame, together with a choice of skate wheels or full width conveyor rollers.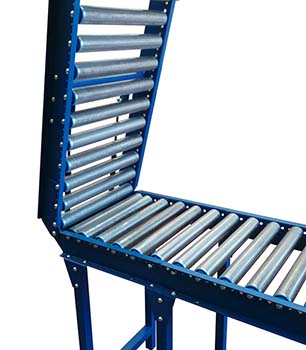 Conveyor pedestrian access lift up gates
The conveyor lift up gate. Allows for access through fixed conveyor lines. These are generally for warehouse pathways or emergency access routes. Spaceguard lift up gates are manufactured using a pivot bush. Giving additional strength to the gate. The weight of the gate section is supported by industrial gas springs. This as a result makes the gate light to operate. When positioning the gate - note should be taken to the product on the conveyor. To ensure it doesn't fall off. Incidentally it may be possible to use the gate section as a stop. This section of roller track should also only be used in horizontal applications. Either gravity or driven roller.
Phone: 01482 363445 Email: sales@spaceguard.co.uk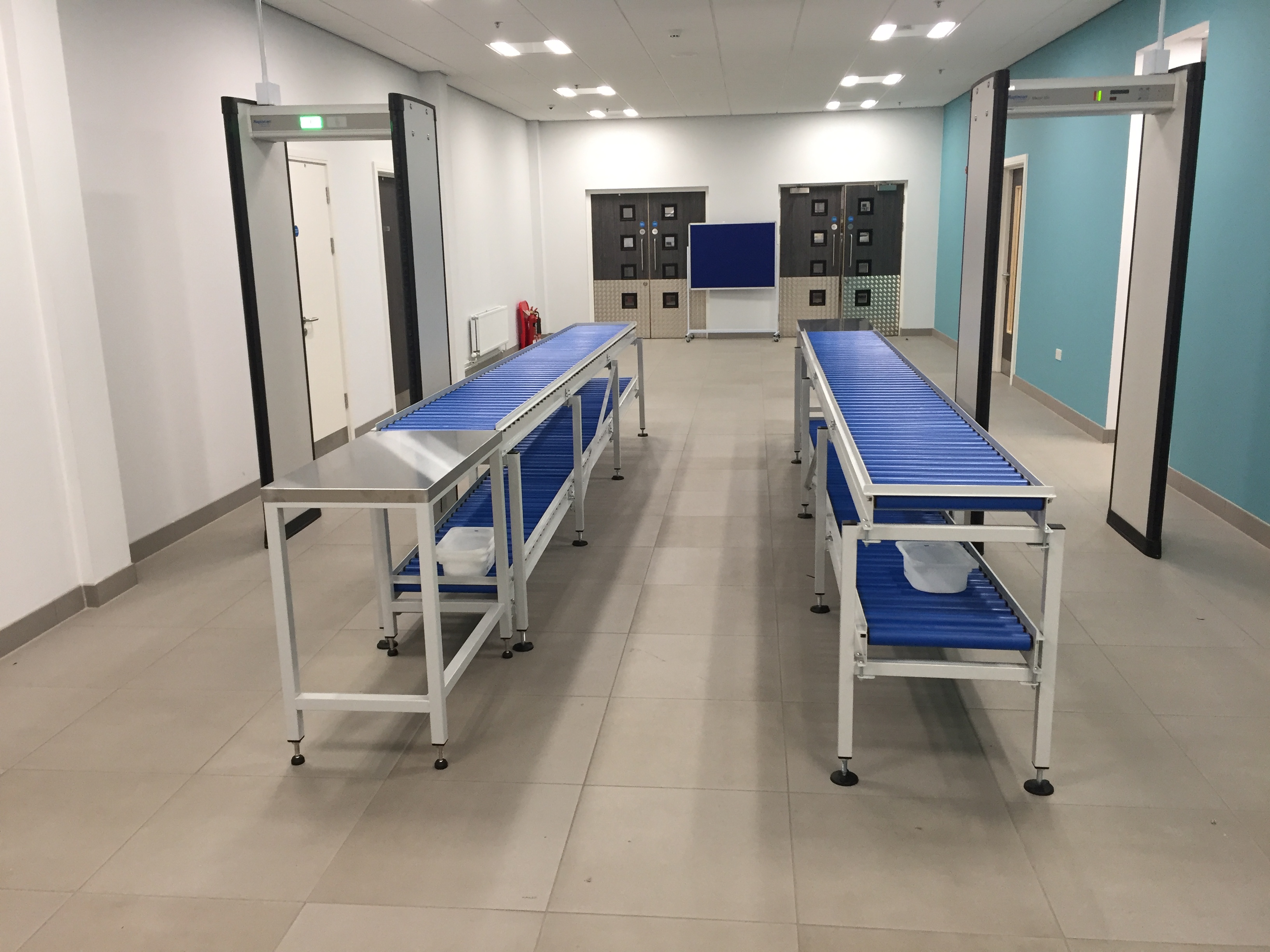 Lean process flow line - Battery assembly line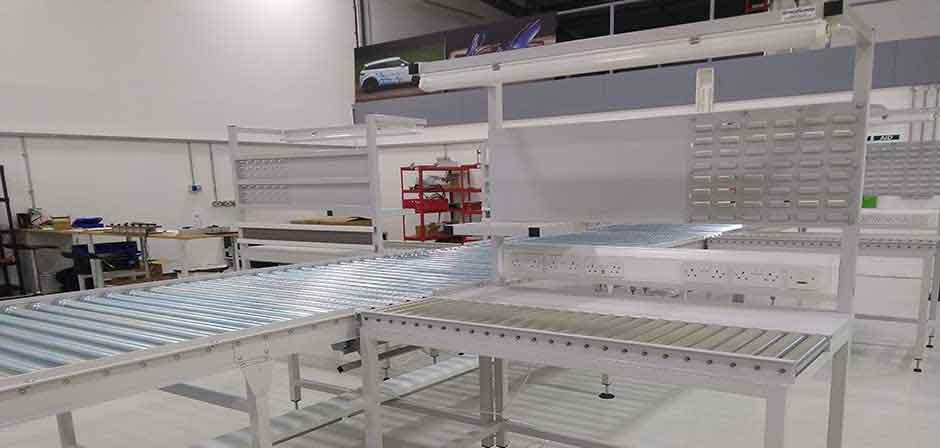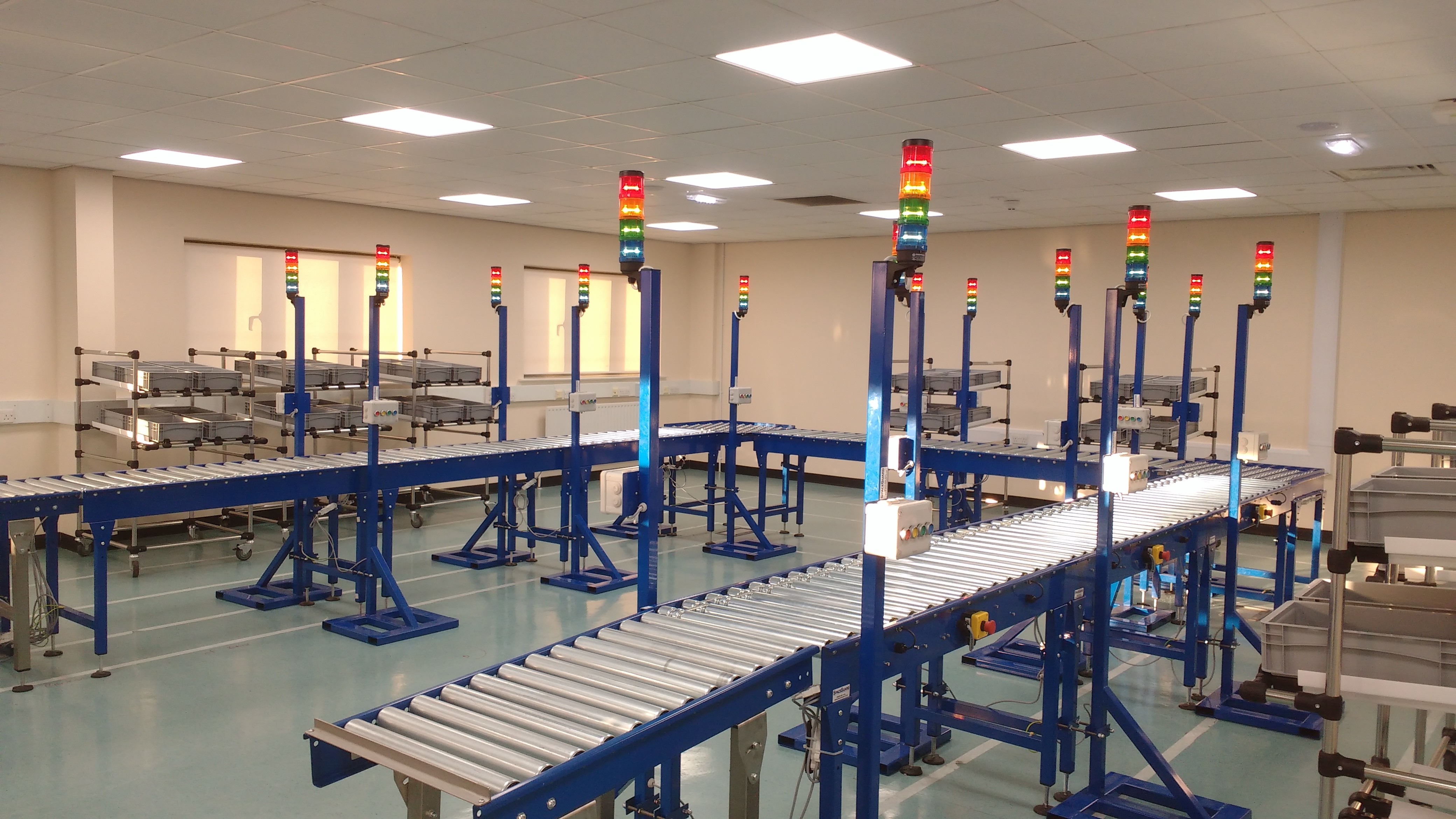 Industrial Workbenches with built in gravity conveyors
Gravity conveyor assembly cell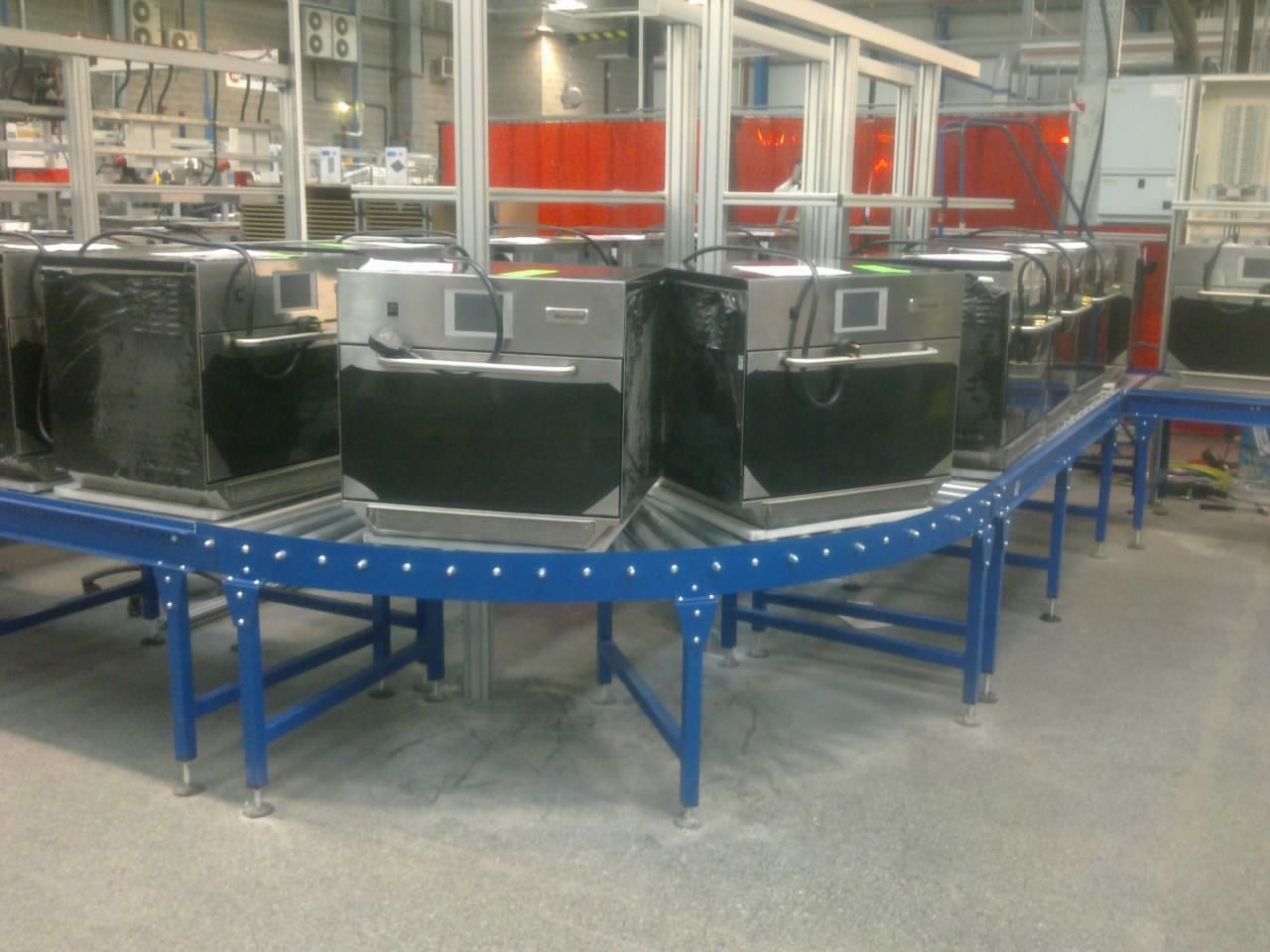 Example Gravity conveyors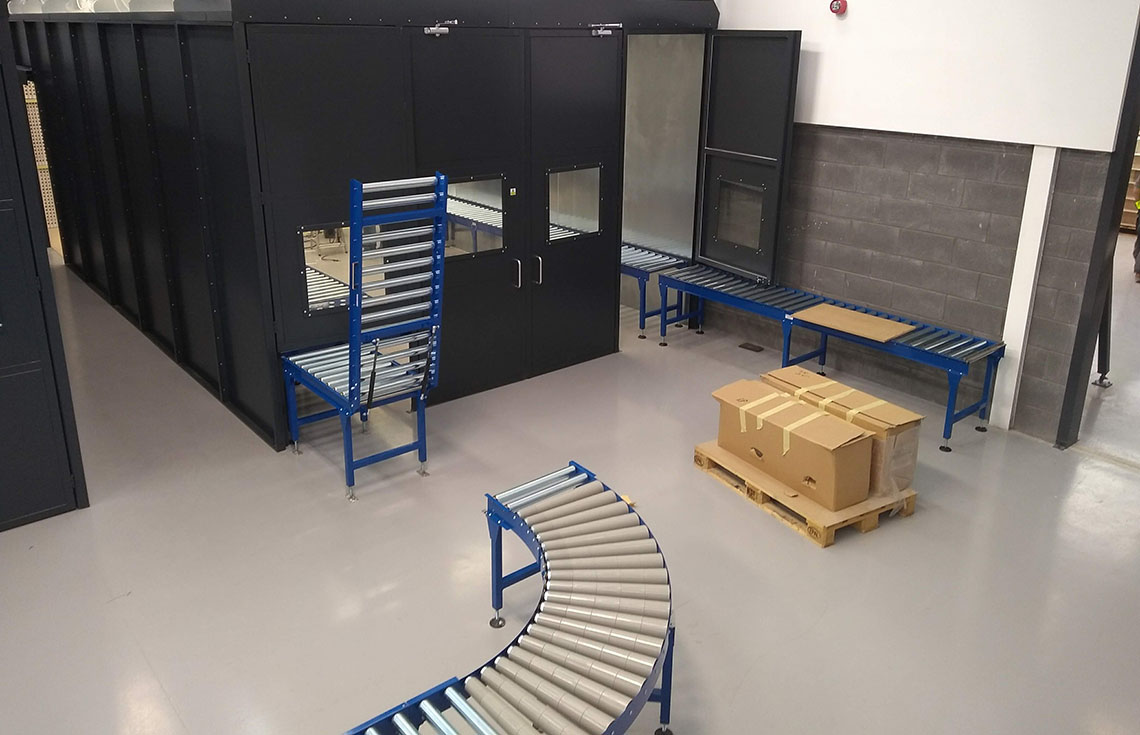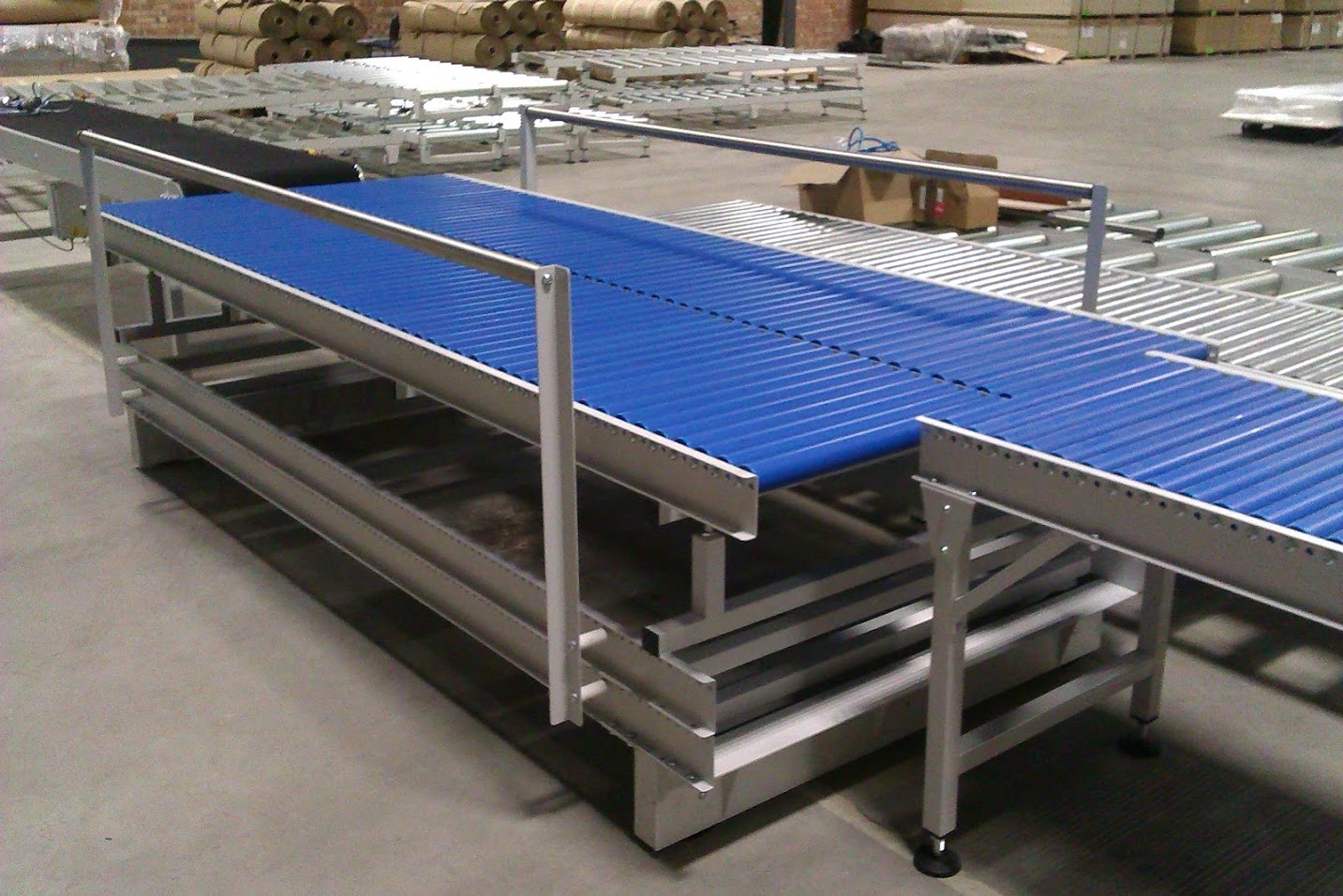 Gravity roller conveyors for site security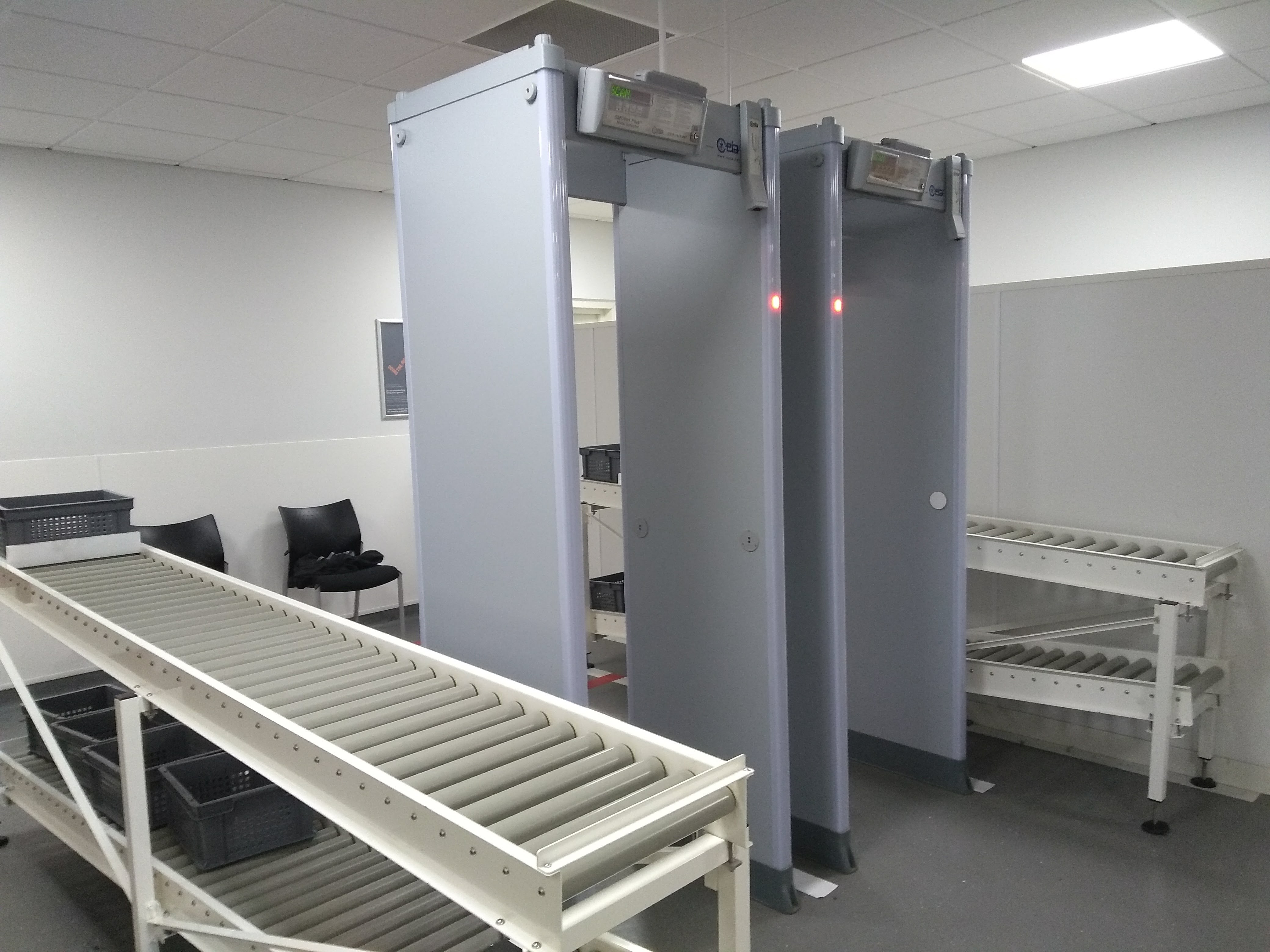 If you need a one off light duty roller track. A heavy duty custom conveyor. Or even a particularly large roller conveyor system. Spaceguard is above all an ideal manufacturing partner. Taking projects through specification, to installation, and completion. Spaceguard can provide a wide range of conveyor equipment. This includes: ball transfer tables, carton flow racking, belt conveyors, pallet handling equipment. In addition to bespoke driven roller conveyor systems.
Please contact our sales team to discuss your requirements. Phone: 01482 363445 email: sales@spaceguard.co.uk.
Spaceguard also produces these products
As a UK manufacturer, Spaceguard has in depth experience in the design and supply of both standard, and bespoke lean process industrial workbenches. Coupled with a wide range of conveyor equipment.  These are constructed from powder coated mild steel, or stainless steel (for the food industry). In addition to a wide range of bespoke trolleys and guarding. Spaceguard is therefore an ideal partner. Based in the UK, with the ability to design, manufacture, and also install if required. We provide robust, long lasting materials handling and process equipment.
Spaceguard Limited: Phone: 01482 363445  Email: sales@spaceguard.co.uk
Gravity roller conveyor terminology
A)
Axle: Bar running through centre of roller.
B)
Bearing: Fitted within the end of the roller. Generally fitted with a single simple ball race, or deep grooved ball bearing.
Between Frame: The internal measurement between the side frames on the roller bed. ((Same as inside frame dimension) also often described as EL).
C)
Casters: Wheels mounted on the support stands. To help move the conveyor around. Ordinarily a mixture of fixed direction, lockable, and swivel lockable to help with stability.
D)
Decline conveyor: A conveyor which transports goods down a slope.
Decline angle: The angle of the decline. This will generally vary on the products to be conveyed. Heavy products require smaller inclines.
E)
End stop: Bar fitted to the end of the conveyor, in this case to stop products from falling off.
F)
Frame: The metal section holding the rollers. Usually formed steel.
Floor support: The conveyor can be mounted on a support stand which is to be fixed to the floor
G)
Gate: To allow access a section of conveyor has a built in hinge fitted with gas springs.
Gravity conveyor: Un powered roller conveyor, used to reduce manual handling of goods. Goods pushed down when used horizontally. Or on a slight decline and goods with roll to the end of the conveyor.
H)
Horizontal floor space: The amount of space needed by the conveyor.
O)
Overall width: Width of the conveyor section including frames.
R)
Roller: A Tubular section fitted with bearings and a shaft, used within the conveyor to reduce friction and transport goods on.
S)
Shaft: Bar running through the center of the roller. Ordinarily spring loaded or female threaded.
Support: See floor support.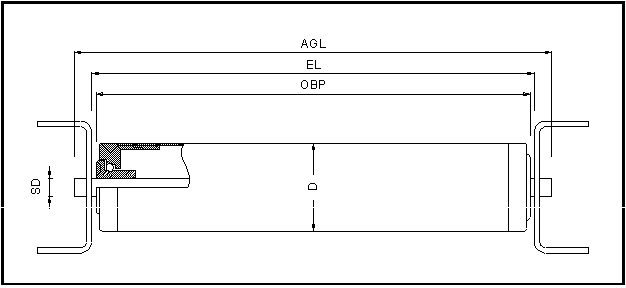 The Conveyor rollers used within Gravity roller conveyors ordinarily have a spring loaded shaft for easy removal, or a female threaded shaft.