Gravity roller conveyor tracks are the most economical and simplest form of transporting loads from one point to another as minimal effort is required.
They are ideal for the movement of goods whether it is manual assistance or gravitational force, they can reduce manual handling and increase productivity and workflow.
Roller tracks can be used as stand-alone units, within storage racks or combined within workstations to produce a lean assembly or packing line.
We use high-quality conveyor rollers or micro-track to handle all materials movement applications.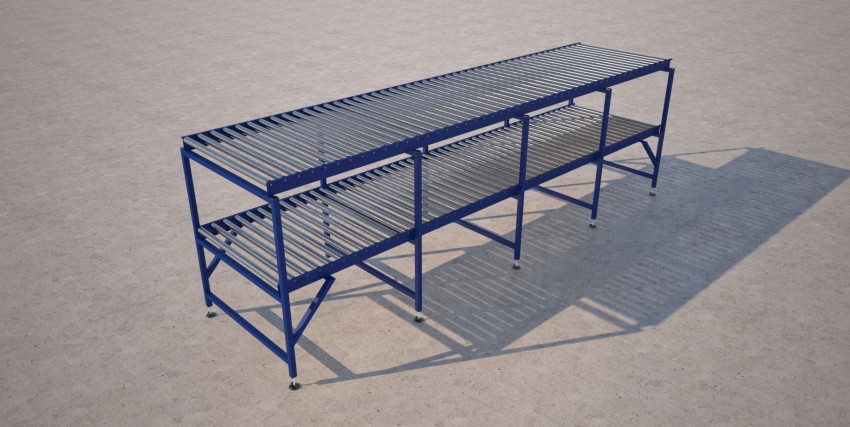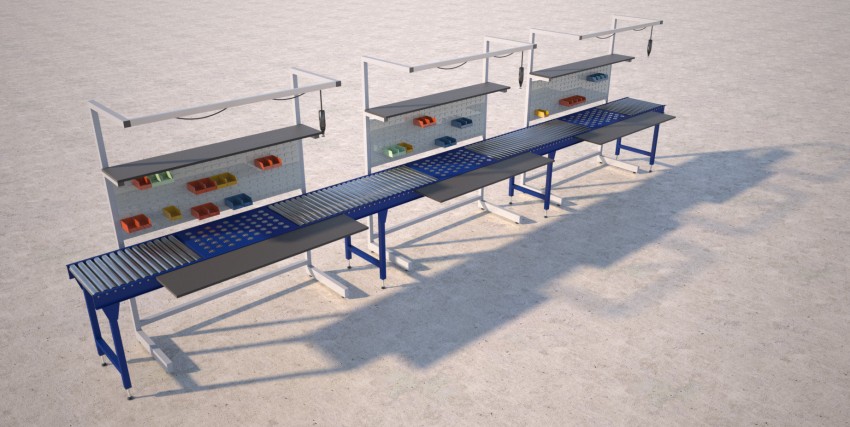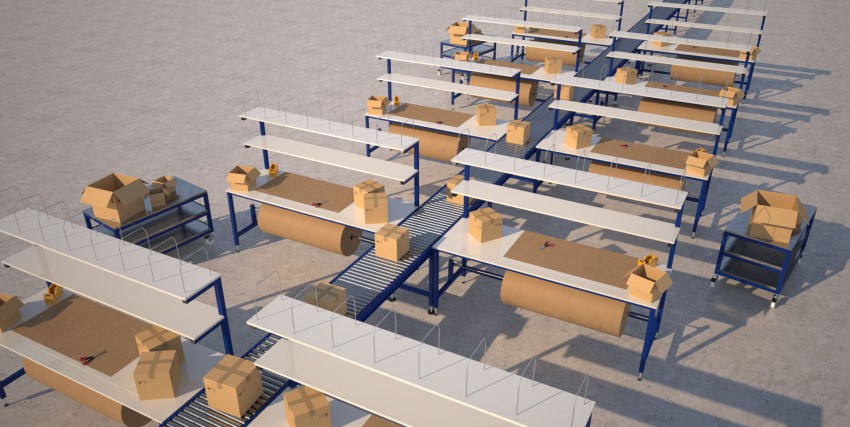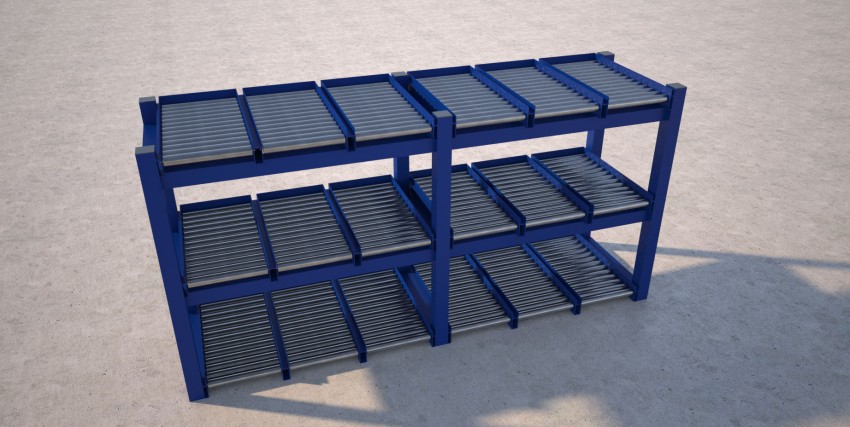 Simple guide for selecting the correct roller track
A roller track is essentially a row of individual rollers fastened to a frame. Roller tracks are ideal for reducing manual handling and increasing productivity. They can be easy configured into assembly or packing lines, when used with workstation components. The rollers are free spinning and allows products to be either pushed down the conveyor by hand or the frame itself can be angled at a slight decline to allow products to move freely on their own. They can be manufactured using PVC, Zinc plated steel or stainless steel rollers along with powder coated steel or stainless steel frame - heavy duty rollers/frames are available for for heavier load capacity.
What products are suitable for roller tracks
Given the nature of the design roller conveyors are ideal for a range of different products providing they are smaller than the length of the roller. They are suitable for products with uneven bottoms such as protruding edges/rims or uneven surfaces.
Example of suitable items could include: Cardboard boxes Plastic totes Wooden Boxes Large Cans (such as paint) Drums & Barrels Timber
What size gravity roller conveyor I need?
The main things to take into account are the weight and size of the product to be conveyed. At any given time a minimum 3 rollers need to be under the product to ensure safe / smooth transportation and to stop products falling between. However more rollers underneath the product would be advantageous. Factors such as load should also be taken into account as heaver loads or more rigid loads require larger diameter rollers.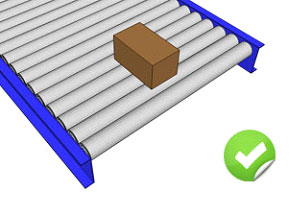 Correct Pitch
This diagram shows the product is always on 3 or 4 rollers at any time and is unable to fall between the conveyor.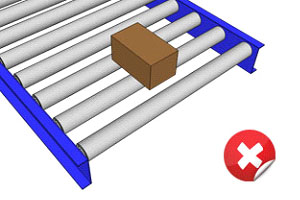 Incorrect Pitch
Heres a bad example of a roller track, either the product is too small for the rollers or the pitch of the rollers is too large, as you can see the product will only ever be on 2 rollers at any given time which will cause the product to tip between the gaps instead of smooth transportation.
Stainless Steel Rollers
Satisfying stringent demands, from handling lightweight small packed products through to high risk food processing areas, requiring frequent washdown. Options include sealed bearings and Grade 316 stainless steel
Plastic conveyor rollers
Designed primarily to transport lightweight loads, when combined with stainless steel bearings and shafts are perfect for wash-down environments. Sealed bearings are also available
Steel rollers
The most cost effective roller track ideal for non food applications.