Spaceguard are UK Conveyor Belt Manufacturers specialising in E-fulfilment conveyor systems
Spaceguard are UK based conveyor belt manufacturers, with over a decade of experience in providing reliable solutions to a wide range of businesses.
We are one of several conveyor systems manufacturers in the UK, providing specialist advice and conveyor solutions to e-fulfilment operations.
Our technical engineers regularly visit manufacturing & distribution sites to assist in the planning and development stages of conveyor system design.
We also offer similar industrial conveyor belt solutions for food processing and packing industries.
For example, a recent client found that due to an increase in online sales, their conveyor system needed an extension. Our engineers were able to visit their site outside of their main operating hours to install a conveyor extension.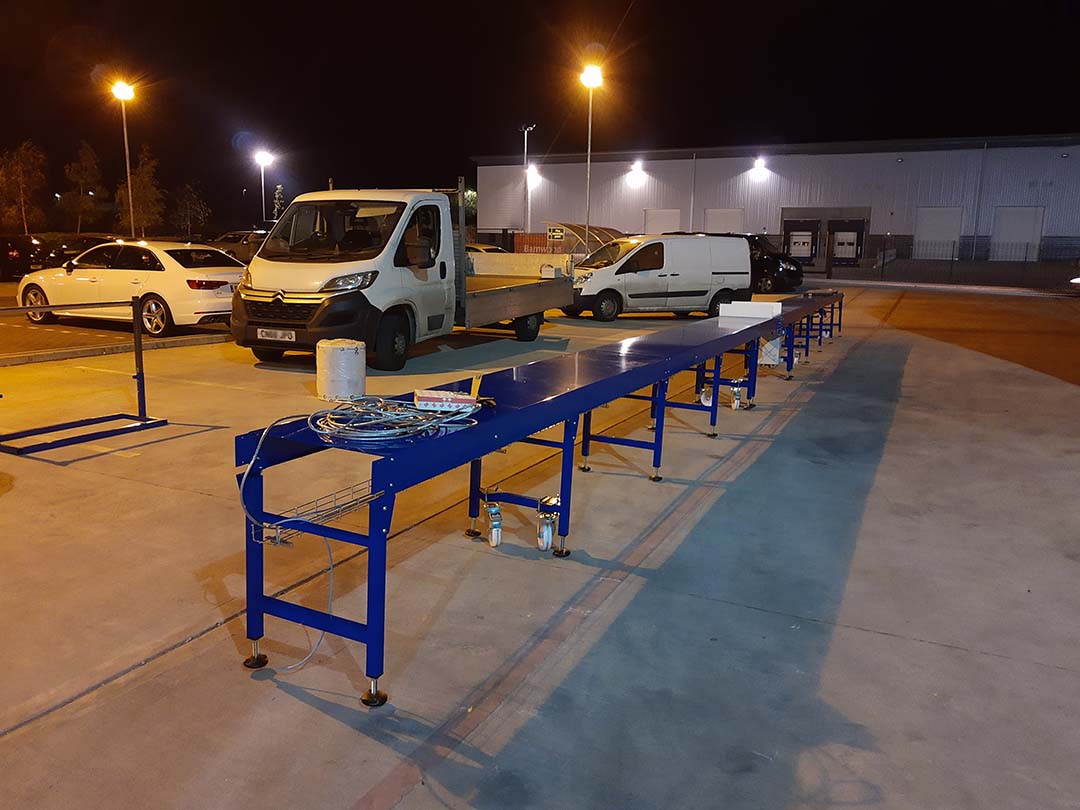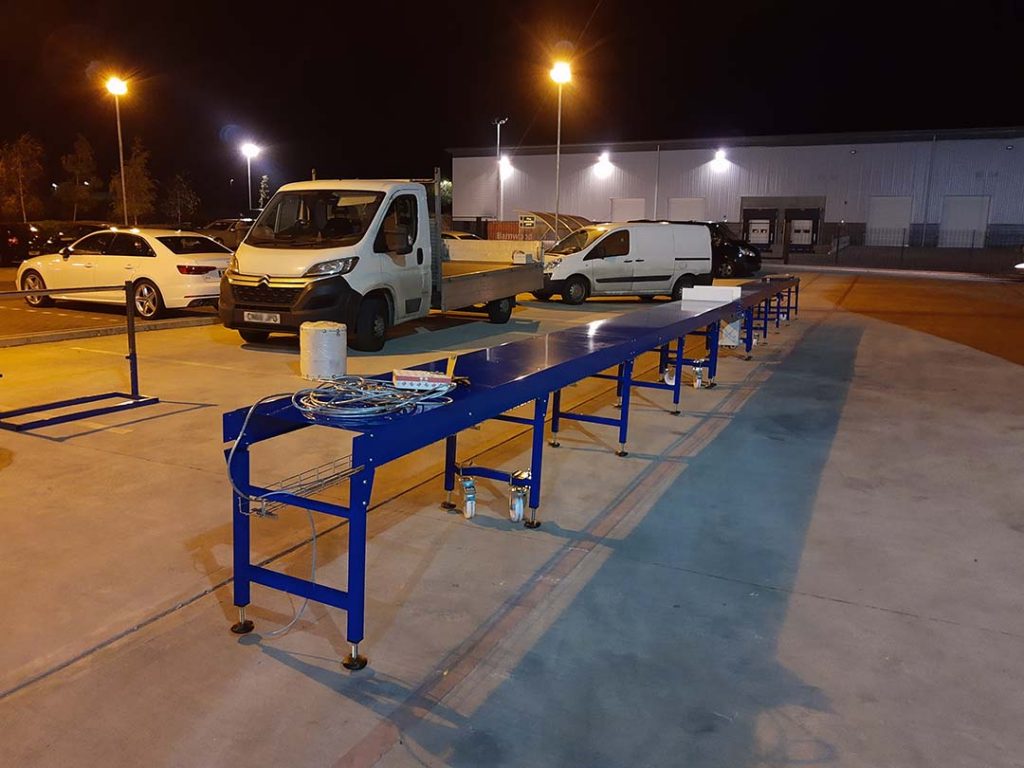 E-fulfilment Benches & Workstations
In addition to being conveyor belt manufacturers, Spaceguard manufacture workstations and packing benches. These can be integrated into or alongside your conveyor belt system.
As we manufacture all conveyor systems and work benches to order, we are able to fully customise products to suit your operation & environment. For example, we have designed benches with shelves custom made to hold particular models of label printers.
We have also designed benches with integrated packaging material cutters and bubble wrap roll holders. Whatever the needs of your business, we are happy to look for and provide reliable and sensible solutions.
For this reason, Spaceguard are the ideal e-fulfilment conveyor belt manufacturers, providing a complete solution for all warehouse & distribution environments.
Make an Enquiry
Please feel free to contact us to make a bench or conveyor enquiry. We offer fast quotes for all our products in addition to short lead times for standard conveyors and benches.