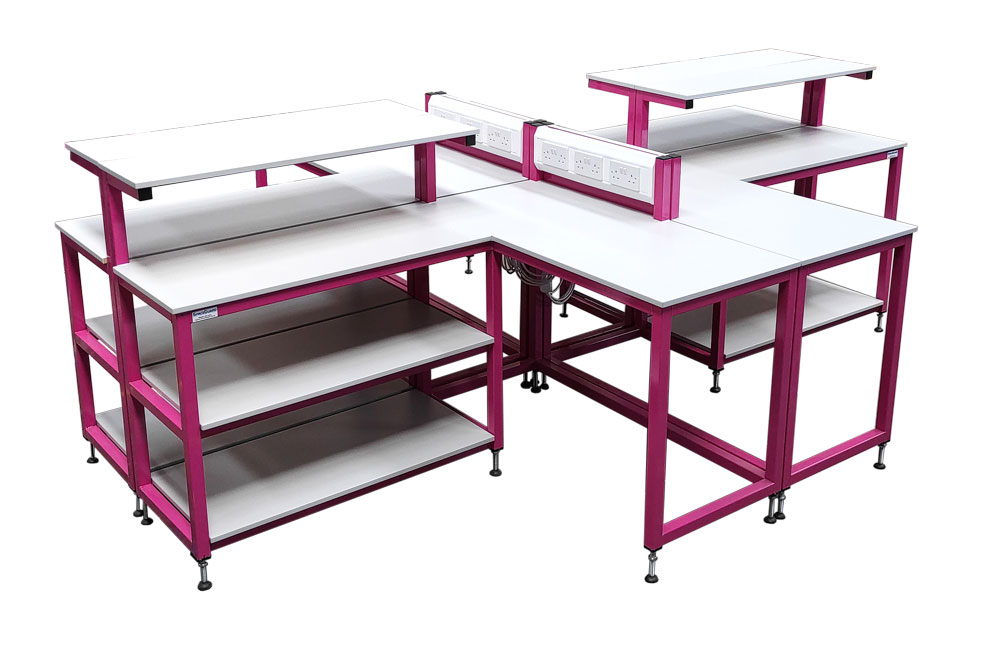 Spaceguard manufactured these modular workbenches for a cosmetics manufacturer
This equipment was designed, manufactured, and delivered fully assembled in 2021
At Spaceguard we make fully bespoke workbenches to suit our customers' requirements.
This is another of our most recent projects, four separate modular workbenches which can be pushed together to make a practical 'island' for product preparation or packaging.
Each of the workbenches featured a light grey melamine faced MDF top and shelves. They also have three double sockets each in addition to lower shelves.
If you have any enquiries about this project or any of our products, please contact our helpful sales team.
Phone: 01482 363445
Email: sales@spaceguard.co.uk
We manufacture all products to suit customer requirements
If you're looking for a custom made worktable or packing area please contact our team with your initial ideas or designs.
We will be able to offer no-obligation quotes, in addition to advice on materials, layouts and accessories to suit your application or process.
Receive a FREE quotation
Please complete the form below to send a message to our team.
For product and pricing enquiries please include a brief overview of your requirements.