Assembly Line equipment manufactured in the UK
Well designed product assembly lines increase productivity, reduce manual handling and organise workflow.
Spaceguard are an ideal partner to take your product assembly line concept in to workable balanced workstations. We transform existing workplaces to improve productivity & ergonomics, reduce manual handling and improve product quality.
For all enquiries please contact our helpful sales team
Phone: 01482 363445
Email: sales@spaceguard.co.uk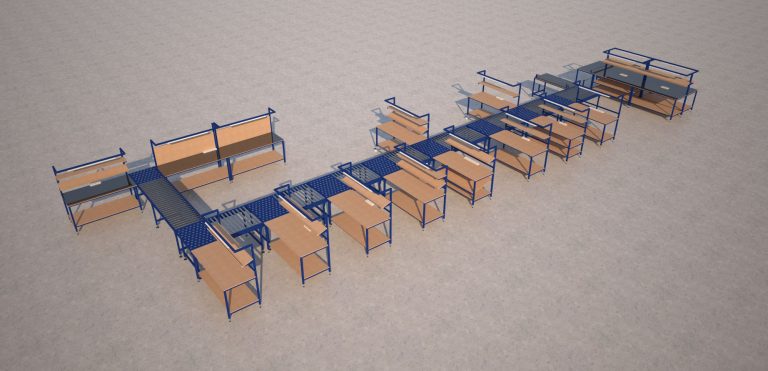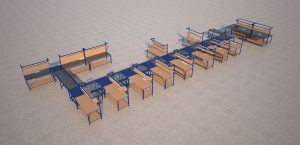 Assembly Line Equipment
Designed & manufactured in the UK
Fully bespoke to your specification
3D render & layout drawings provided
Friendly & experienced sales and support staff
Installation service available
Assembly Lines Overview
We offer a wide range of competitively priced assembly line products to suit all industrial sectors, environments and applications.
Please contact our helpful sales team with your requirements to receive a free quotation.
An assembly line is a manufacturing process in which a product is assembled or constructed by moving it through a series of processes
Usually these processes are conducted at workstations, with each workstation performing a specific task or operation. The product moves from one workstation to the next, with each workstation adding another component or performing another operation, until the product is complete.
Assembly lines are used in a wide range of industries, from automotive manufacturing to electronics assembly to food production. They are designed to be efficient and fast, allowing manufacturers to produce large quantities of products quickly and at a low cost.
We manufacture a wide range of equipment designed for assembly lines.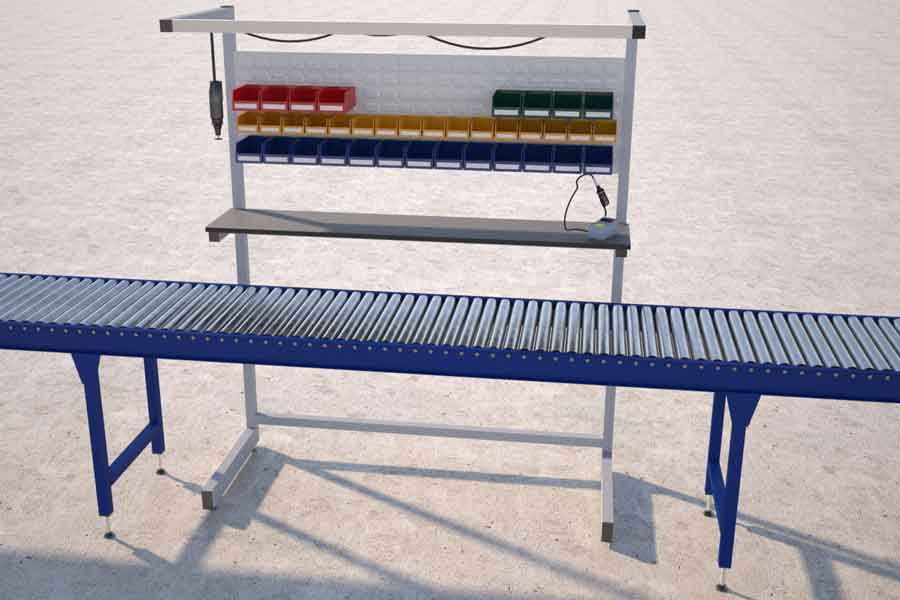 Conveyors & Automation
Conveyor are used in assembly lines to move products from one workstation to the next, eliminating the need for manual handling and speeding up the assembly process.
We manufacture all types of conveyors suitable for assembly lines
For moving small items through the assembly process, belt conveyors are usually the most suitable. We often manufacture anti-static belt conveyors for electronics processing.  Roller conveyors and ball tables are also commonly used to move large and heavy items through the assembly line however these require some manual handling.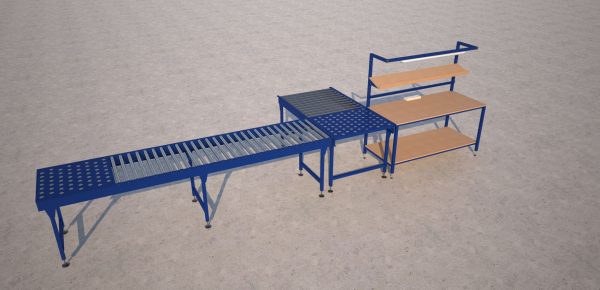 Assembly Line Workstations
Well-designed and custom-made assembly line workstations improve efficiency as they are designed to suit the needs of the assembly line process.
Workstations can be designed to be ergonomic, allowing workers to perform tasks more efficiently and with less strain. This, in turn, can lead to an increase in productivity and a reduction in errors and waste.
The layout of the workstations can be optimized to minimize the distance that components need to be moved from one workstation to the next, to reduce the time it takes to assemble a product. Custom-made workstations can accommodate specific tools or equipment, or incorporate specialized features such as lighting, shelving, or storage.
ell designed & manufactured workstations are more durable and longer-lasting than off-the-shelf workstations, reducing the need for frequent replacements or repairs. This leads to cost savings in the long term.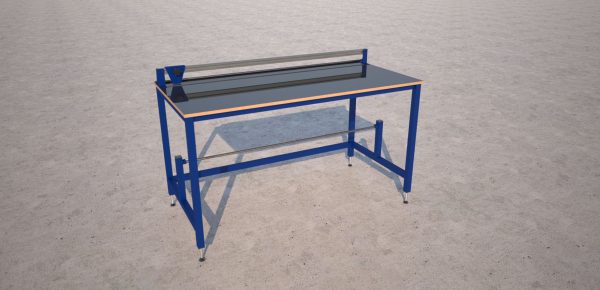 Component and Carton Storage
Assembly line workers can easily access the materials they need to perform their tasks if they have dedicated storage space for components and cartons.
Efficient storage can help improve the organization of the assembly line and reduce the risk of errors or misplaced materials. It can also help to reduce downtime in the assembly line because workers do not have to wait for materials to be located or delivered.
Dedicated storage space can improve quality control processes, allowing you to easily track which components have been used, and helps to ensure that all necessary materials are present before a job is started. Manufacturers can also reduce the risk of accidents and injuries on the assembly line as workers do not have to navigate around cluttered workspaces to retrieve materials, reducing the risk of slips, trips, and falls.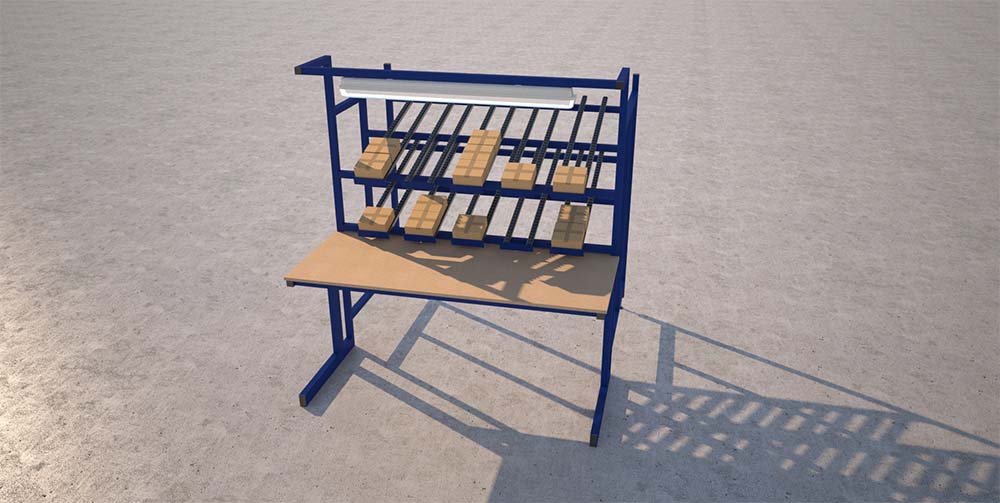 Testing and Packing
Testing and packing equipment are crucial in assembly lines because they help to ensure that the final product meets the necessary quality standards and is ready for shipment to the customer.
Testing equipment allows manufacturers to check the quality of the product at various stages of the assembly process. By conducting tests at different stages, manufacturers can identify any defects or problems early on and take corrective action to prevent the production of faulty products, as well as ensure the product complies with industry standards.
Packing equipment helps to speed up the packing process, allowing manufacturers to pack more products in less time. This can increase productivity and reduce labor costs. It also helps to protect the product during transportation and storage, ensuring that it arrives at the customer in good condition.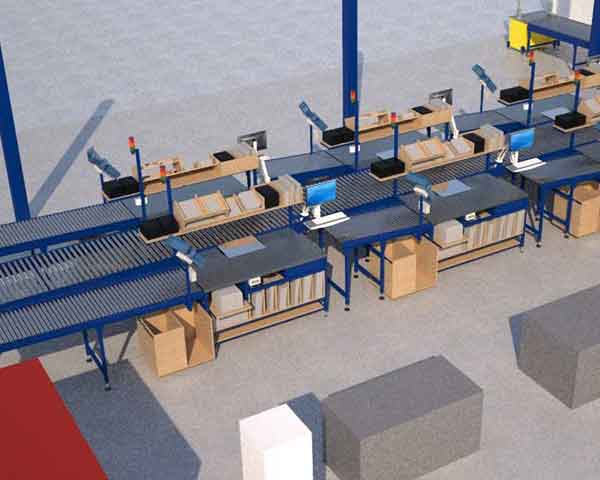 Get a FREE Assembly Line Quote today
We are a leading UK manufacturer of bespoke assembly line equipment
Email sales@spaceguard.co.uk with your enquiries
Working with Spaceguard
As a UK manufacturer, Spaceguard is the ideal partner to produce well engineered assembly, process and packing line which deliver productivity improvement, increased quality and consistency, reductions in manual handling along with ergonomic correct workstations reducing operator fatigue. Please contact our sales team to discuss your requirements.
Phone: 01482 363445
Email: sales@spaceguard.co.uk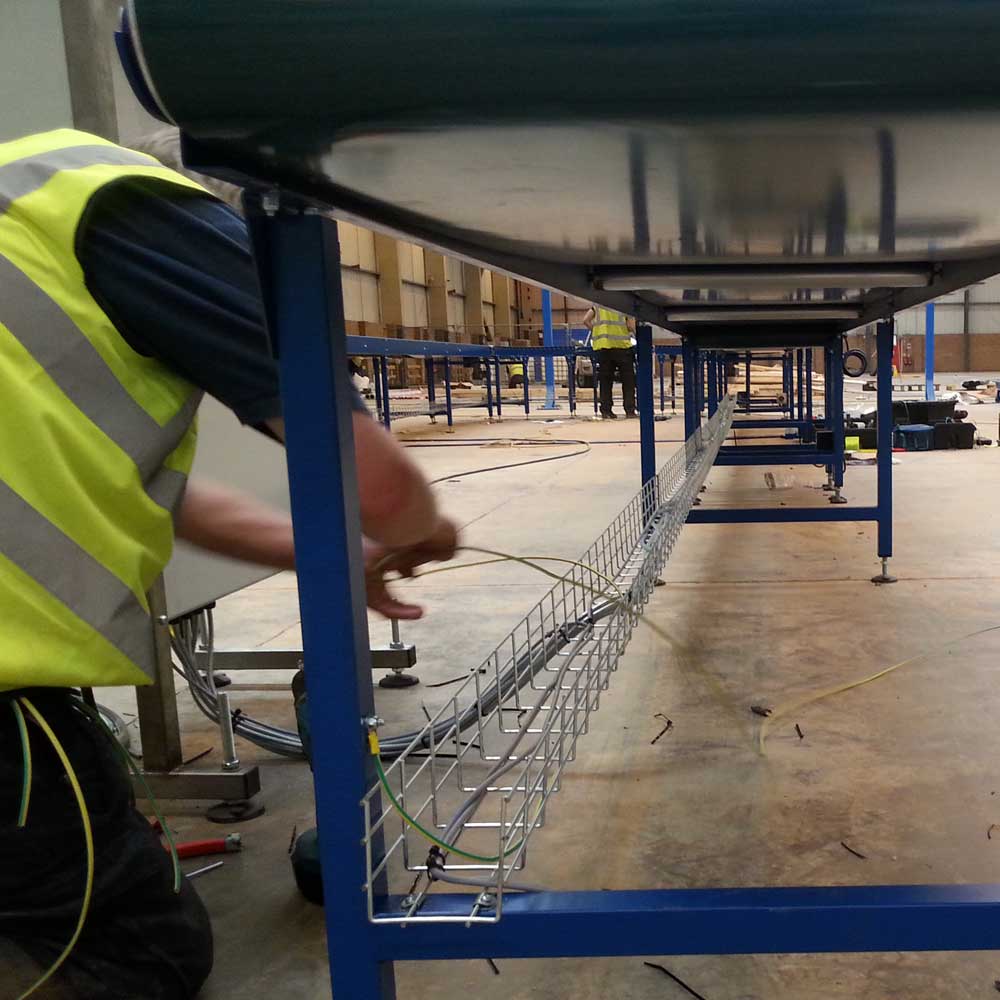 Receive a FREE quotation
Please complete the form below to send a message to our team.
For product and pricing enquiries please include a brief overview of your requirements.
Quick response guaranteed
8-5pm Mon to Thurs, and 9-3pm on Fridays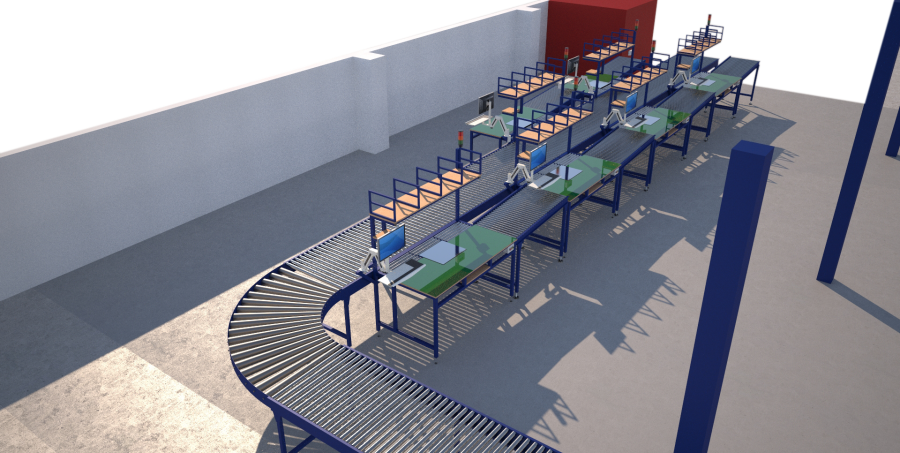 Contact us today to discuss how we can help to design & install bespoke assembly solutions