UK Manufactured Stainless Steel Workbenches
Our stainless steel workbenches are manufactured in the UK to the highest quality making them ideal for heavy industrial, food production, pharmaceutical or commercial use.
Spaceguard's hygienic and durable stainless steel workbenches have been used in many arduous environments including for meat processing and deboning, in many cases we manufacture workstations for use alongside stainless steel belt conveyors.
We manufacture entirely to order, meaning our customers are able to receive a workbench in the exact size they need with any included accessories required to suit their application.
To find out more please contact our sales team, or see our other heavy-duty benches or bespoke workbenches pages.
For all enquiries please contact our helpful sales team
Phone: 01482 363445
Email: sales@spaceguard.co.uk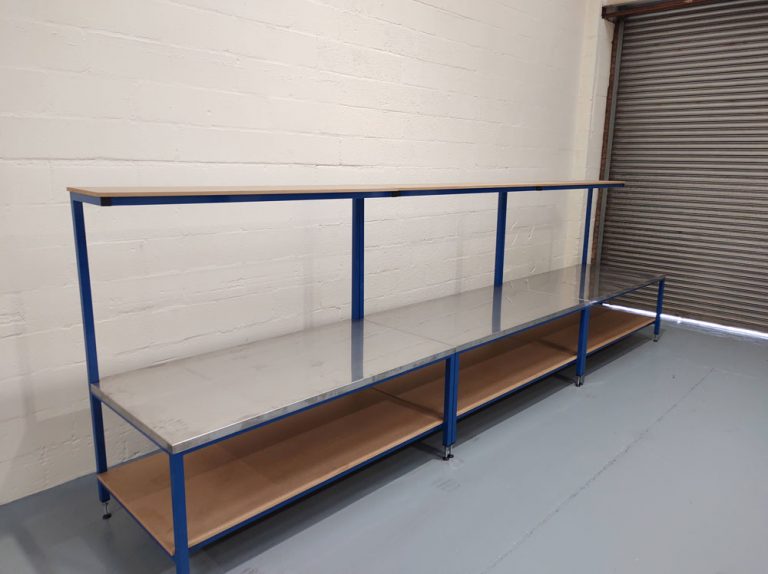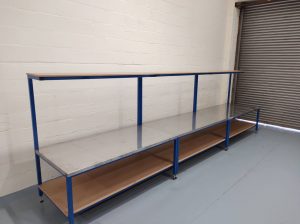 Stainless Steel Benches
Fully welded steel construction
Made to order to your size and specification - choose your size and height
Suitable for kitchen, workshop, factory, garden, industrial, or commercial use
Swivel lockable castors or height-adjustable feet are available
No minimum order quantity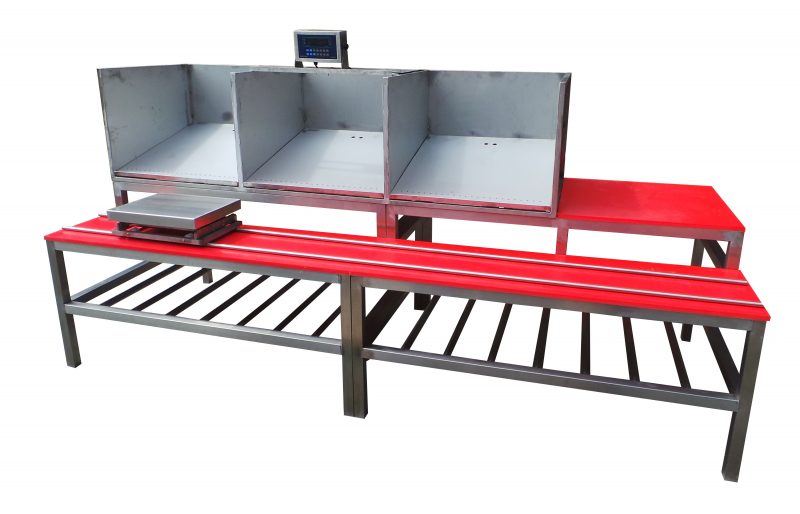 Meat Processing Workstation
The workstation shown is designed so one member of staff can collate, grade and weigh four cuts of beef, collating the product into specific weight bags and packaging boxes to maximise productivity.
The unit allows for draining of excess liquids along with storage of packaging. The weigh scale simply slides down to the required position reducing additional associated costs. The full unit is easily diss assembled to allow cleaning.
All Spaceguard equipment comes complete with product manuals including food safe information on direct contact surfaces.
Please contact sales with any processing workstation enquiries.
Take a look at stainless steel benches we've manufactured for our customers
Receive a FREE quotation
Please complete the form below to send a message to our team.
For product and pricing enquiries please include a brief overview of your requirements.
Quick response guaranteed
8-5pm Mon to Thurs, and 9-3pm on Fridays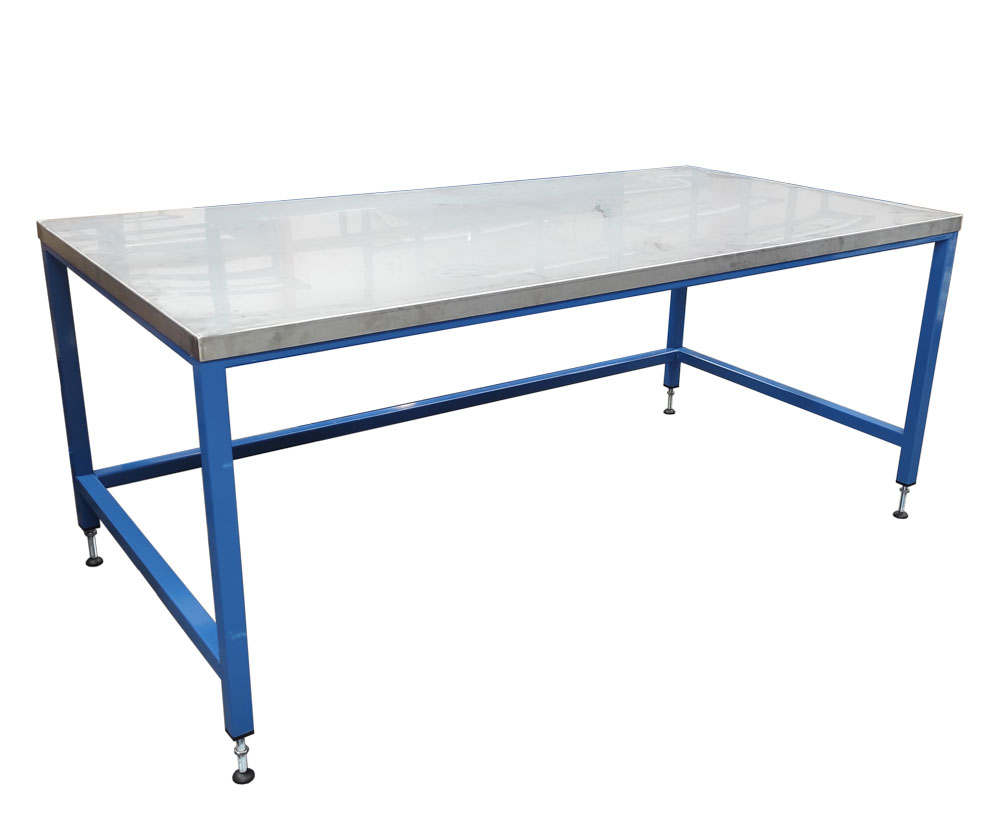 Stainless steel tables are ideal for food packing and processing environments
Products also manufactured by Spaceguard