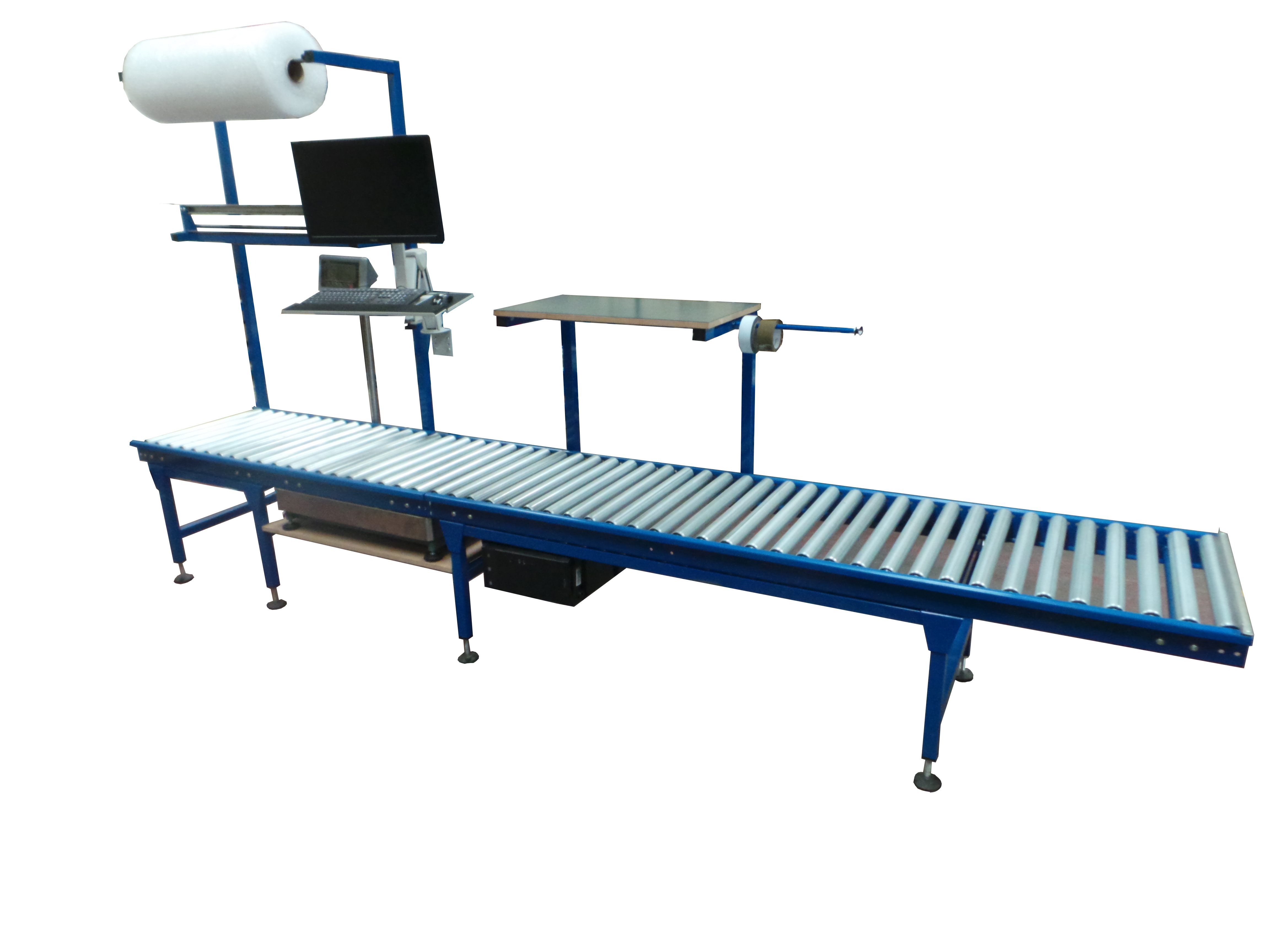 Roller conveyors & Roller conveyor workstations – manufactured in the UK by Spaceguard
Spaceguard are an ideal partner for the supply of roller conveyors for most applications. From standard stand alone roller conveyors to integrated roller conveyor workstation incorporating packing or process equipment including conveyor weighscales, packing equipment and IT making a standard conveyor. Into a fully functional productive production or packing line designed for your specific requirements.
From lightweight to heavy duty Spaceguard is able to manufacture and supply, robust, reliable roller conveyors.
Roller conveyor workstation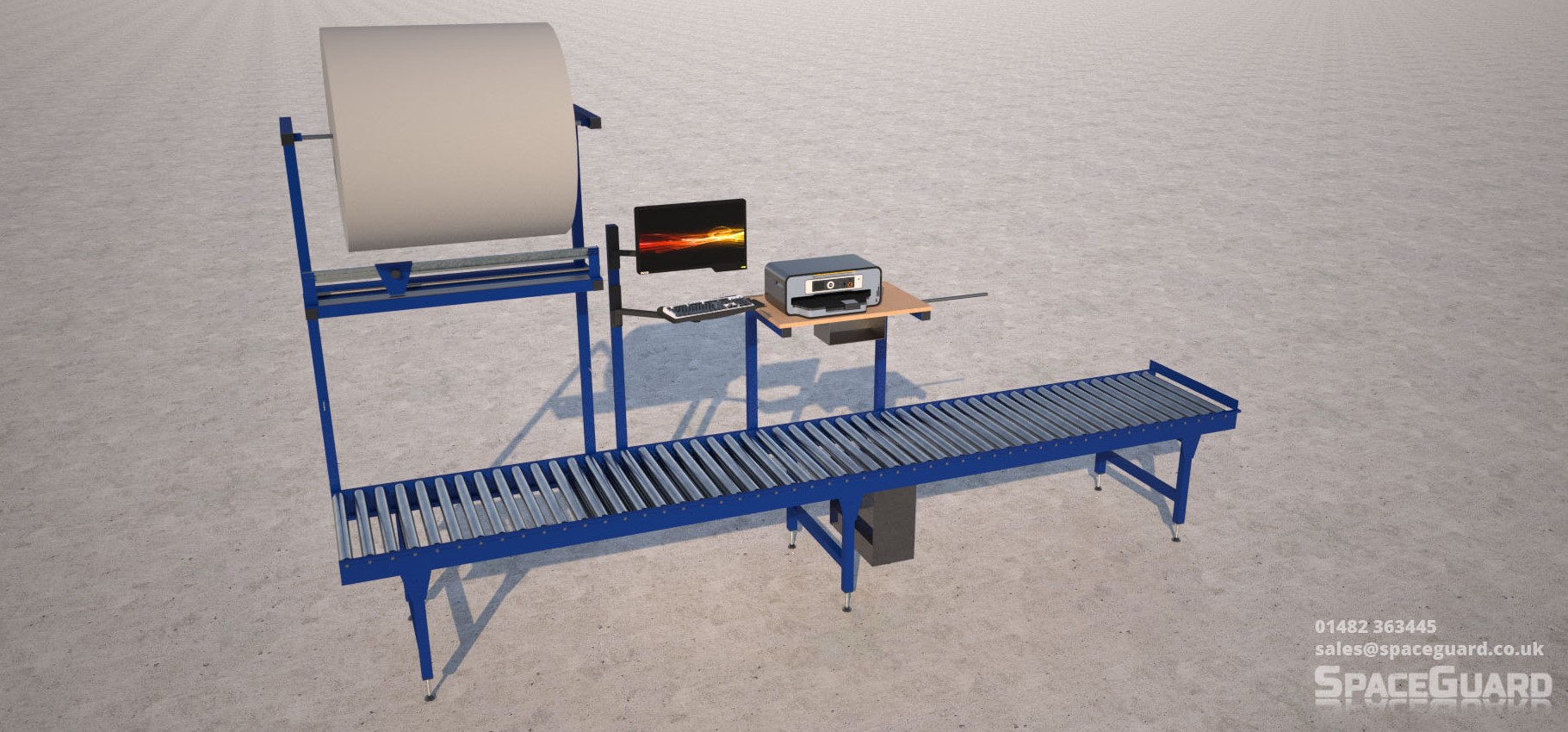 Manufactured from either painted mild steel or stainless steel, Spaceguard manufactures roller conveyor workstations to suit most applications. With built in items such as packing or assembly tooling / supplies, IT equipment, power and data and weighing equipment. Built to suit your specific requirements. Please contact our sales team to discuss your requirements.
Gravity roller conveyors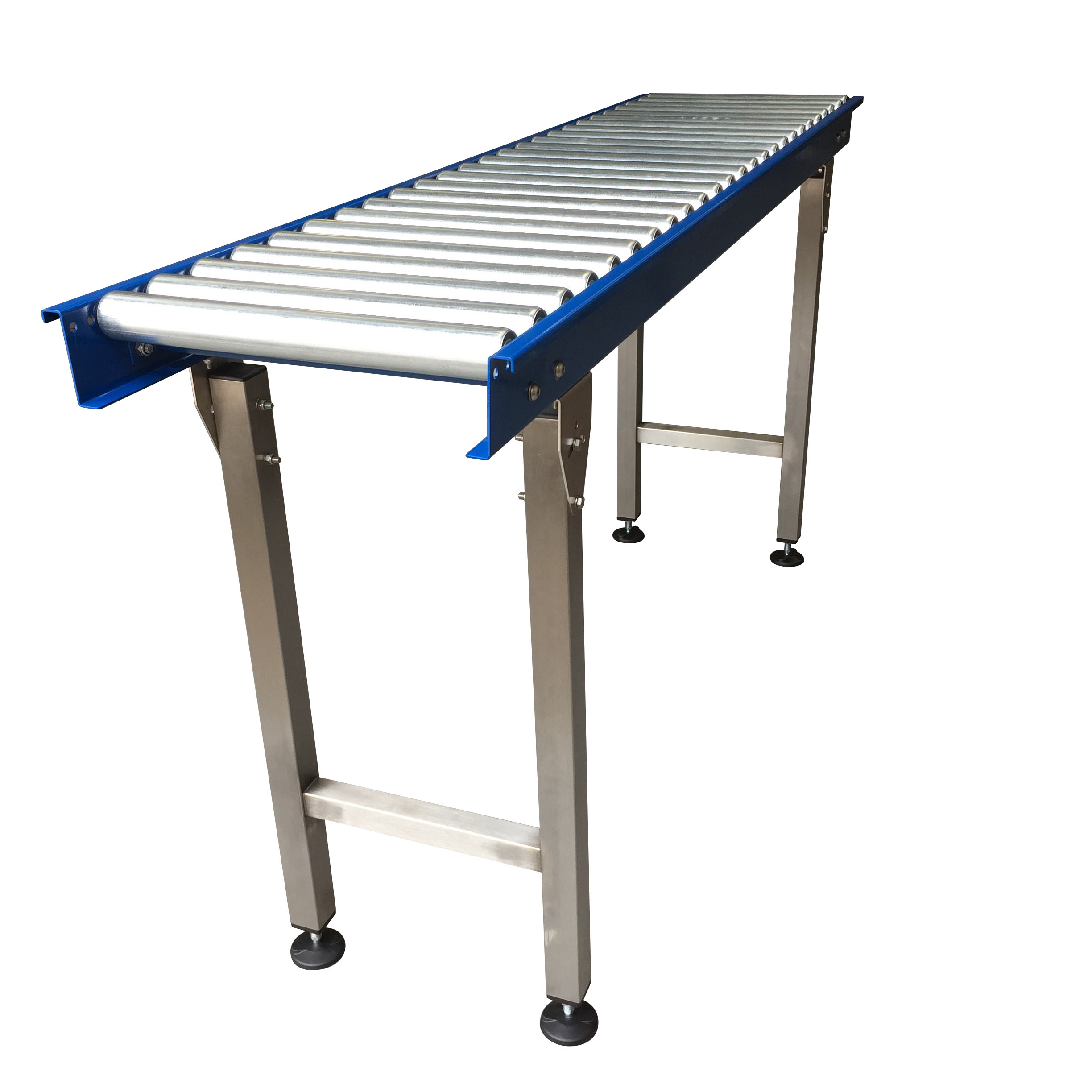 Standard gravity roller conveyors, From a one off piece of small diameter gravity roller tracking to a large system of gravity roller tracks, Spaceguard offers a wide range of quality manufactured, proven design gravity roller conveyors. Please contact our sales team with your requirements: 01482 363445 email: sales@spaceguard.co.uk
24V driven roller conveyors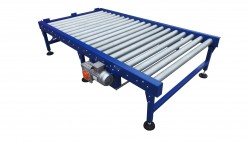 Using quality 24V 50 diameter roller drive, Spaceguard offer both fixed drive and zoned zero pressure accumulation conveyor. 24V roller conveyor is an ideal product for carton handling applications.
Chain to Chain roller conveyors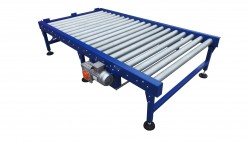 Ideal for fixed drive drum handling and and filling applications, The robust medium duty chain to chain driven conveyor can be used as a stand alone unit, or with multiple drives as a zero pressure accumulation conveyor.
Lineshaft driven roller accumulation conveyor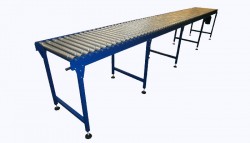 The lineshaft driven roller conveyor is a low pressure driven roller conveyor. With build up pressure from the spool the line shaft is ideal for a low cost low pressure accumulation conveyor or as a carton transport conveyor.
Pallet heavy duty driven roller conveyors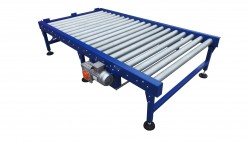 The heavy duty pallet conveyor provides a robust solution to pallet handling. This fully guarded unit shows the heavy duty build of Spaceguard products.