Description
Spaceguard Packing Benches
Choose from a range of modular options to create a packing bench to suit your packing process
Fully welded and ready assembled packing benches suitable for use in the most demanding of environments.
These packing benches can be found in warehouses, small businesses, distribution centres, 3PL's and factories across the UK and Europe.
If you would like to further customise a packing bench or you have your own design ideas, please contact our office - we manufacture bespoke to order with no minimum order requirements.
Please see the packing benches page of our website to see more examples of designs that we have manufactured for our customers.
Configure your packing bench to suit your needs
Select your size
Choose your worktop material
Add your shelving with or without dividers
Select packing accessories such as roll holders or cutters
Pick additional storage options including tool panels and drawers
Add Electrical options include lighting rail and sockets
Finally, add wheels if needed and choose your frame colour
Accessories & Options Summary
Upper Shelf - Add an upper shelf for additional storage, with optional dividers
Lower Shelf - Add a lower shelf for additional storage, with optional dividers
Louvre Panels - Add up to 4 louvre panels for small parts storage
Roll Holders - Upper and lower options for holding packaging rolls
Lighting Rail - Fit an overhead lighting rail complete with LED light
Single Drawer - Add a lockable drawer, ideal for storing personal items or packing accessories
Castors - Add swivel lockable castors to your packing bench for quick re-positioning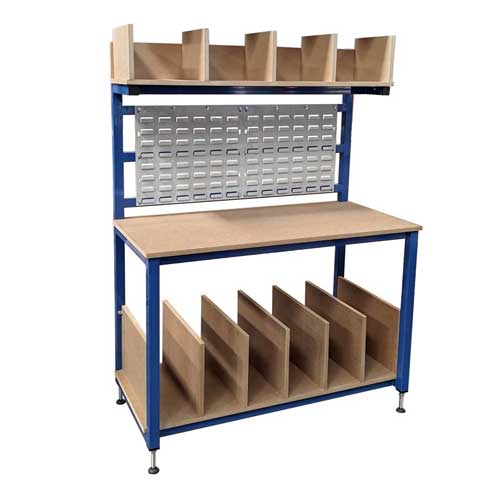 Please contact our office if you wish to place a bulk order
We regularly work with 3PL's, distribution centres, and resellers, offering a white label service where required
Phone: 01482 363445
Email: sales@spaceguard.co.uk
Accessories & Options Explained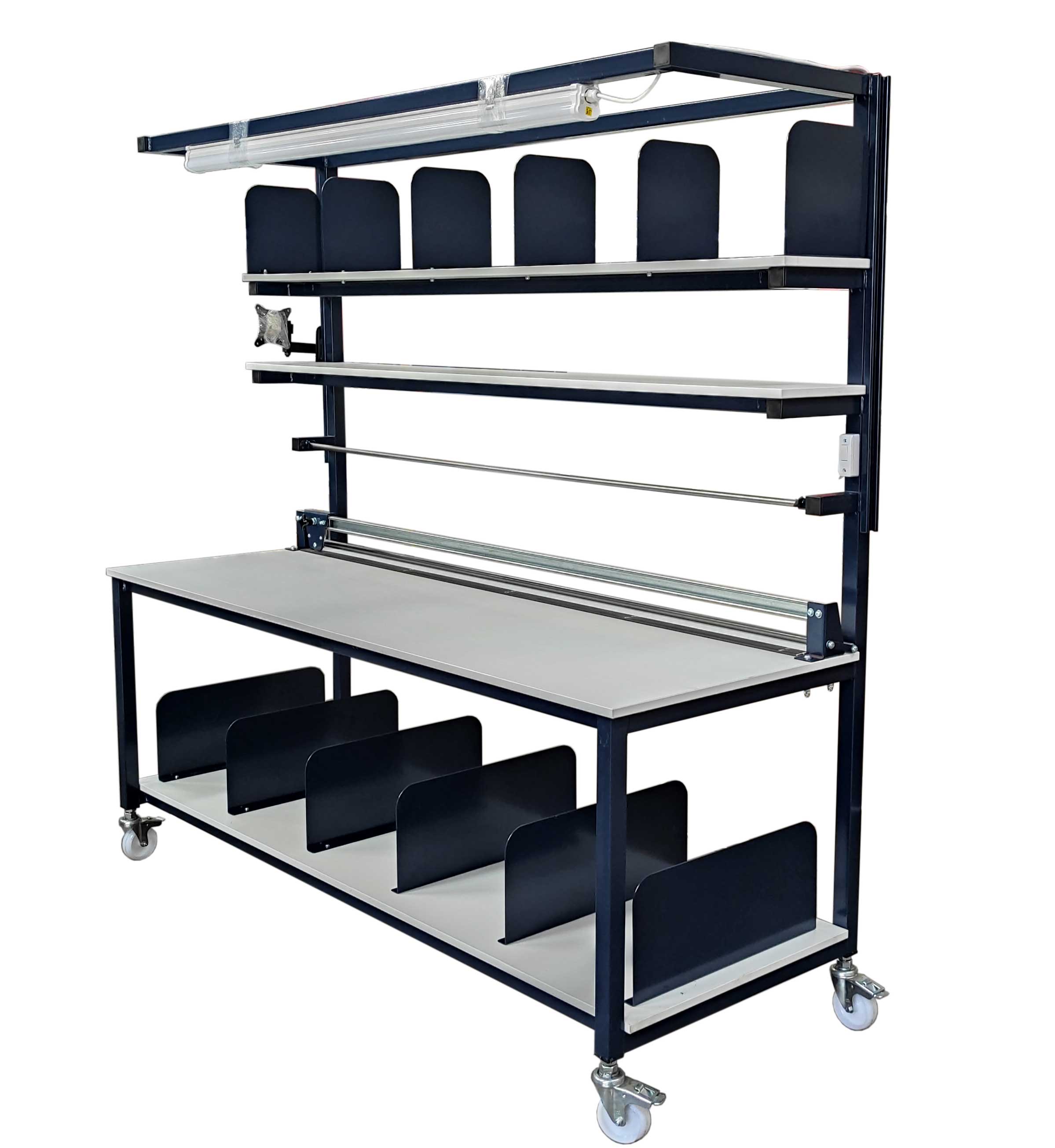 Worktop Options
Choose from the standard MDF material or upgrade to a melamine worktop for a more hygienic and easy to clean top.
The image shown here gives you an idea of what your packing bench will look like with a melamine worktop.
If you would like the shelves to be melamine also, please contact us for a quotation.
Shelves
Choose from a range of shelf options top suit your requirements
Upper and lower shelves available with optional packaging material dividers
Choose from either MDF or powder coated steel dividers
Dividers keep boxes and jiffy bags sorted and tidily stored ready for use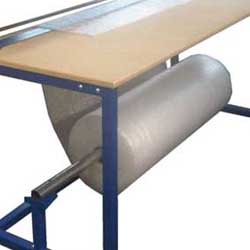 Roll Holders
Roll holders are a great way to store bulky packaging materials
Suitable for rolls of corrugated card, stretch wrap, bubble wrap, and paper
Pair with a packaging cutter for fast & efficient material cutting
Centre of bar sits at 350mm from the floor
Packaging Cutter
Add a packing materials cutter to speed up the packing process
Uses a precision rotary blade
Suitable for cardboard, paper, bubble wrap, vinyl and more
Replacement blades available
See our demo video here
Louvre Panels
Add a louvre panels for linbins or tool storage
Panels are fixed to welded uprights
Each panel measures 500 x 450mm
2-4 panels are added depending on the size of bench selected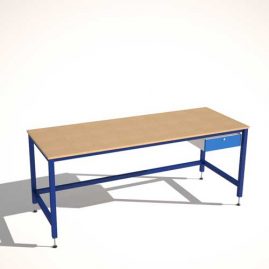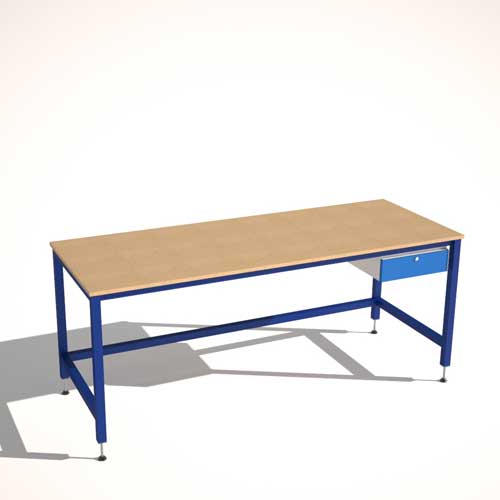 Single Drawer
Add a single lockable drawer for storage or personal items
Measures 475 x 550 x 208mm
Choose which side of bench to place the drawer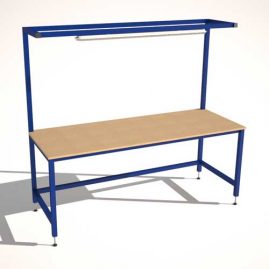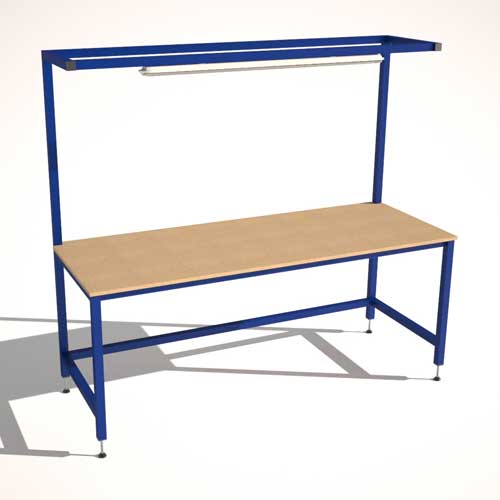 Lighting Rail
Add an upper lighting rail to illuminate your packing area
LED light included - fully wired with switch
Choose which side of bench to mount light switch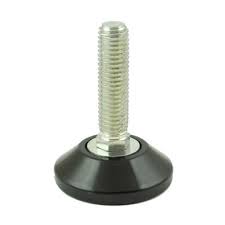 Heavy Duty Adjustable Feet
Fitted as standard
Suitable for levelling & small height adjustment
Allows for +/- 50mm of height adjustment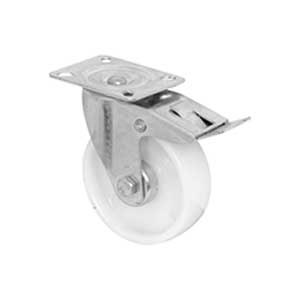 Castors
Option to add castors instead of adjustable feet
Swivel and lockable for quick packing area reconfiguration
Delivery Information
All products are collected from our East Yorkshire factory before being delivered to you
Please consider any access restrictions, and also door sizes etc prior to placing an order.
Spaceguard workbenches are delivered fully welded and do not dismantle!
Our team will arrange the delivery date with you via a telephone call or an email, please ensure there will be somebody available to take the delivery at the given time & date.
It is the customers responsibility to safely unload items from our delivery vehicles.
Please speak to a member of our team if you have any questions regarding deliveries.
Phone: 01482 363445
Email: sales@spaceguard.co.uk
We are a UK manufacturer of workbenches and packing tables
We offer bespoke design & manufacture to suit your requirements, including choices in size, colour, worktop materials, accessories, weigh scales, PC integration and more.
Our 3D design & layout service lets you see your custom designed products prior to manufacture.
Please contact our helpful customer service team with your requirements to find out more.