Signal Tower Lights help to optimise manufacture, assembly and order fulfilment functions
Spaceguard workstation signal tower lights and signalling products improve efficiency by design. Our Lean production signalling solutions help reduce downtime, in addition to improving productivity and free capacity. Spaceguard offers especially low cost simple solutions for lean processes.
Spaceguard Signalling columns are above all the ideal optical aid, for supervising workflows and materials in processes or in machines. Where used, they serve as a visual or acoustic warning system.
Direct from our UK based factory, we supply stand alone units, in addition to bench or post mounted. We also provide fully wired andon kits.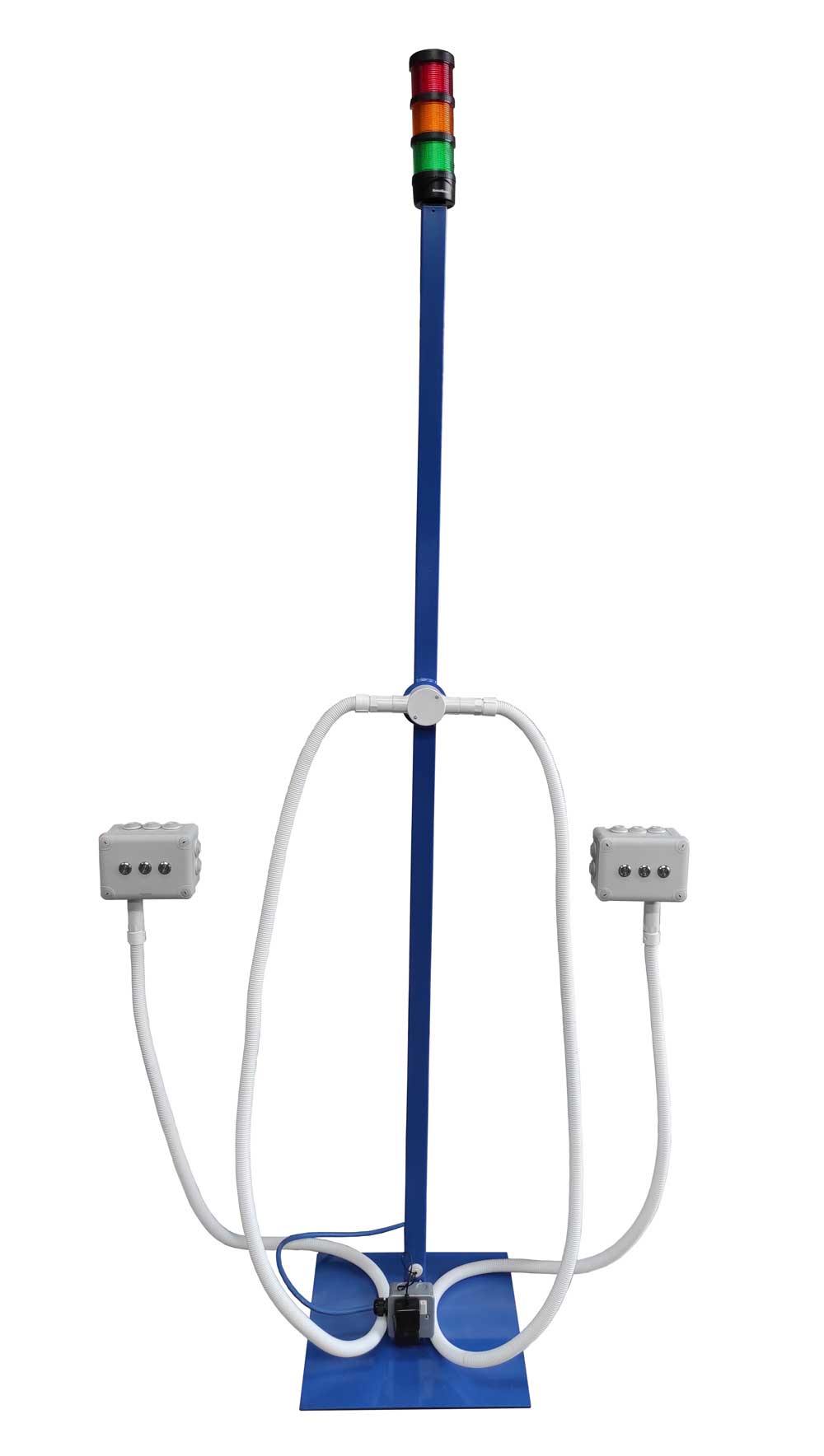 What are Andon Systems
Andon Systems originate in Japan. Signal tower lights mounted in a prominent position signals that a specific problem has arisen and subsequently requests an immediate response. Spaceguard's manual call systems function according to the same principle. First of all when an optical is illuminated, as a result the supervisor or employee is made aware of the fact that an immediate response is  required. These products can also be equipped at every employees workstation. At the touch of a button, the employee can precisely and instantaneously signal which type of issue has occurred.
Workstation mounted manual signalling systems
Spaceguard Andon light lean manufacturing signalling systems can also be added within any Spaceguard workstation. Please contact our sales team to discuss your needs.
Post mounted manual call systems
Supplied as a stand alone post system with a choice of light options for up to 5 different lights. As they can be moved around and integrated into existing processes and highlight problem areas, these units are particularly ideal to use as stand alone manual call systems.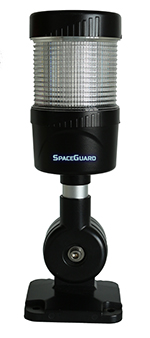 Andon Signal Lights
In Lean manufacturing Andon refers to any visual display that shows status information on the plant floor. The Andon light Kit from Spaceguard provides the necessary components to create an light signal system which will improve productivity. It can indicate line status, show when a team leader or materials are running low. This allows users to highlight issues, ensuring down time is kept to a minimum. Our Andon workplace signal lights are a 24V system which allows up to 4 lights to be switched. All Spaceguard Andon kits are supplied fully wired plug and play.
Features:
A simple call system for various applications such as manual workstations.
Colour coded buttons to highlight different statuses and process issues.
Options of stand alone kits for customer mounting
Bench mounted light stack or floor mounted Andon Station.
Options also available for sounders for stop lights.