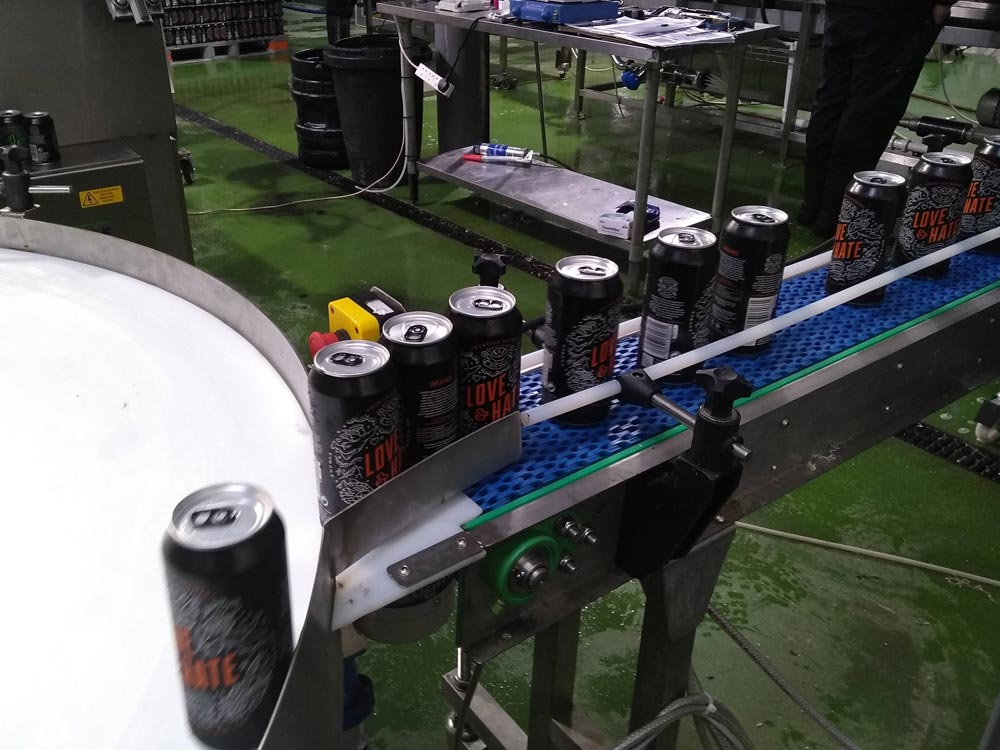 Spaceguard manufacture equipment for breweries & a wide range of beverage manufacturers
The conveyor system was manufactured and installed in 2018, and we have since also provided a number of mobile packing tables
We provided a number of modular plastic belt conveyors, which are often used for narrow width conveyors with bends. Modular belt conveyors are also sprocket driven, meaning the belt does not slip in wet environments.
We also provided rotary tables, which are used for product accumulation to allow packers more time to fill cases and crates.
If you have any enquiries about this project or any of our products, please contact our helpful sales team.
Phone: 01482 363445
Email: sales@spaceguard.co.uk
Project Gallery
Below are just some of the photos of the equipment installed and in use on-site.
Receive a FREE quotation
Please complete the form below to send a message to our team.
For product and pricing enquiries please include a brief overview of your requirements.