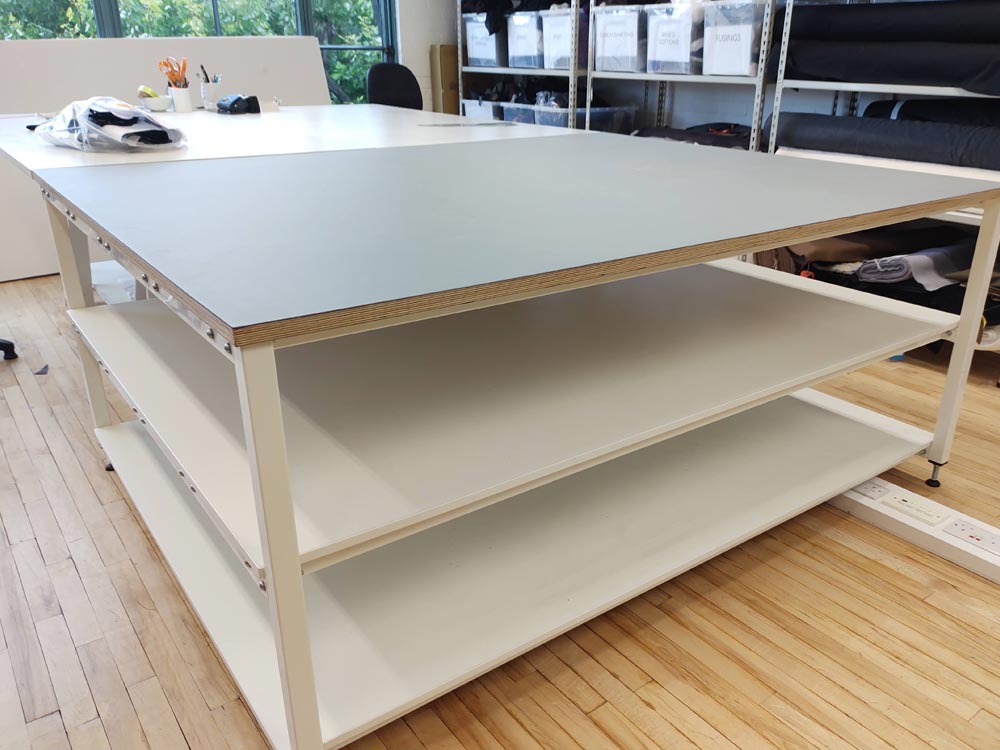 Spaceguard manufacture and install cutting tables across the UK
This cutting table was manufactured and installed in 2021, and since we have been asked to provide further tables
The frame was designed to be flat-pack so it could be assembled on-site, with the top made up on-site and installed so there would be no joins that could snag the fabric.
Overall the table measures 2000 mm x 1600 mm x 900 mm.
The top is finished in ash grey linoleum, whilst the lower shelves are constructed from white laminate.
If you have any enquiries about this project, or any of our products, please contact our helpful sales team.
Phone: 01482 363445
Email: sales@spaceguard.co.uk
Project Gallery
Below you can see photos of the finished project table, and a photo of the installation prior to the top being secured.
Receive a FREE quotation
Please complete the form below to send a message to our team.
For product and pricing enquiries please include a brief overview of your requirements.