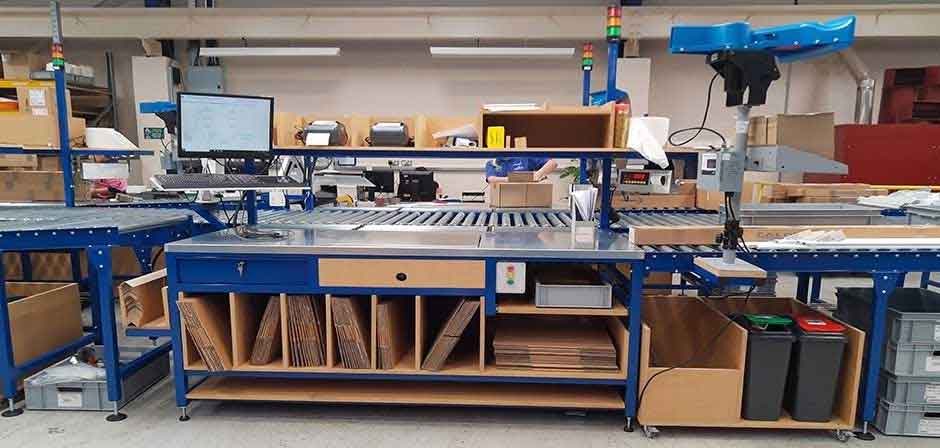 Bespoke industrial workbench benefits are numerous and should not be overlooked when planning your processing environment
The incorrect working environment is one of the biggest problems which contributes to lower than expected productivity.
Often when setting up or modifying processes, little thought is given to the person or environment. This leads to inefficient systems.
Often the only consideration is the amount of product that can be processed per hour, a commercial figure which doesn't take the staff into consideration.
A large influencer in productivity within a manual process is the environment, getting this right is of the utmost importance.
With an investment in the right efficient, ergonomic process equipment, large gains in productivity can be achieved.
Workstations
Simply putting a basic table, a basic bench or a stack of pallets – then expecting targets to be met is normally a recipe failure. This just unnecessarily puts increased pressure and working stress on staff.
Whilst the initial capital investment on basic tables is a little smaller, the specially designed bespoke industrial workbench benefits can be seen through large productivity gains.
Good quality, robust and most importantly well designed for process workstations will of course offer many benefits over a simple bench.
These also aid in providing a ergonomically better environment for users.
To have just the tools and equipment required, along with a workstation with the IT equipment, weighing or packaging aids built into it will bring soon provide payback on the extra investment.
Making the job quicker and easier for your employees is ultimately the end goal.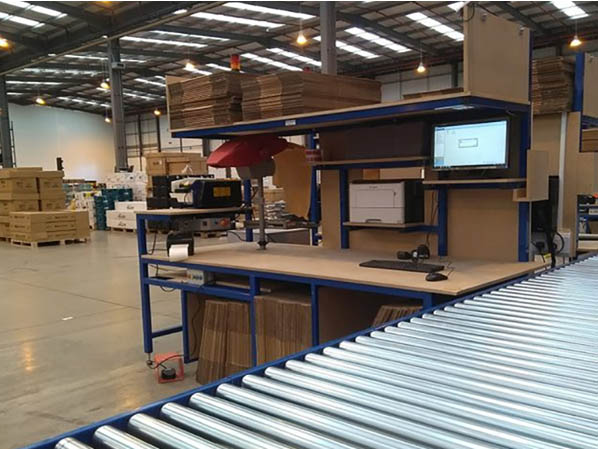 Lighting
As simple as it sounds having good lighting within the working environment brings gains in productivity.
Lighting should be fit for process, and positioned in such a way that is is not obtrusive whist providing a good level of light.
Proper lighting improves mood and has numerous health benefits for your employees.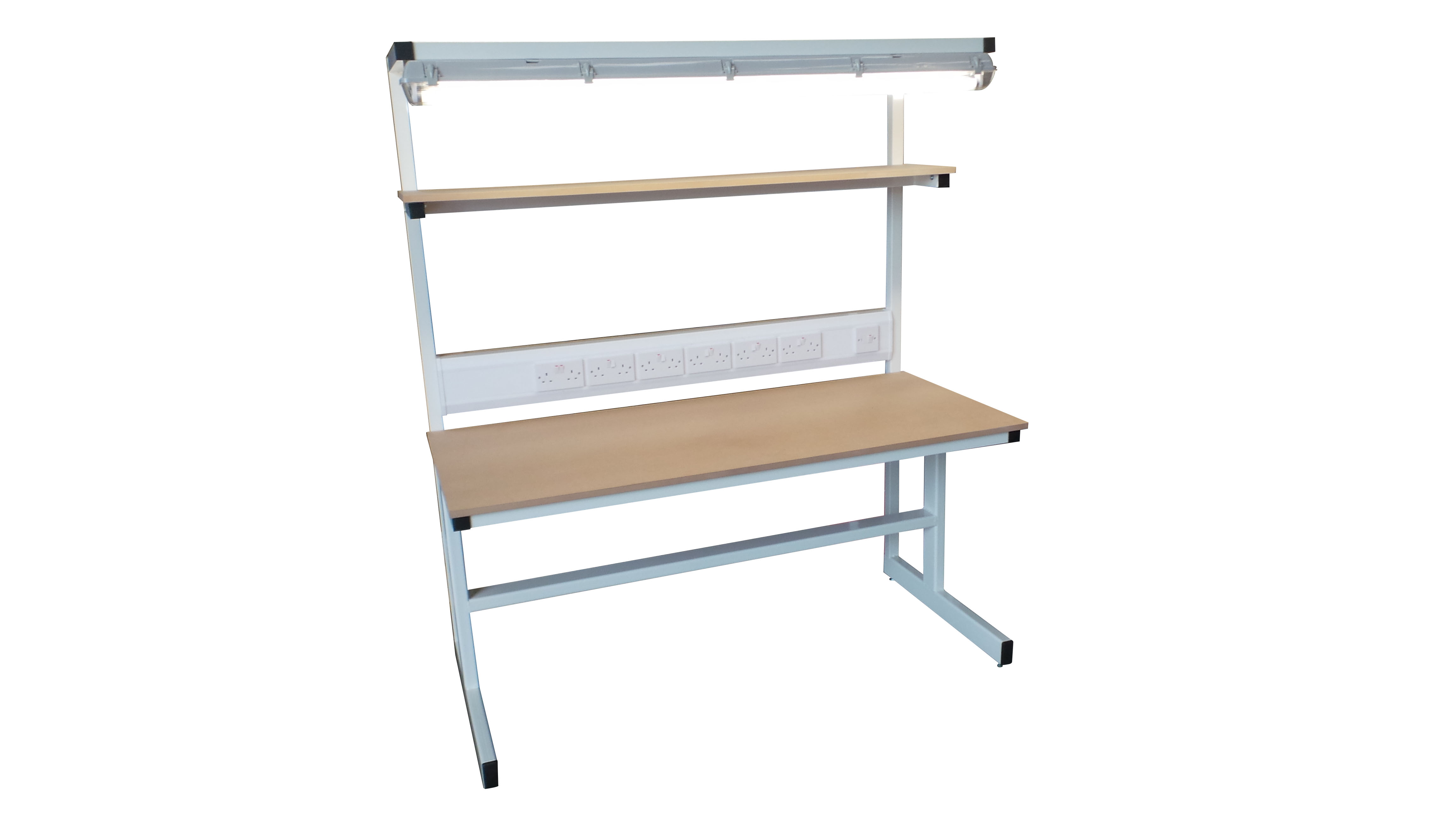 User posture improvements using bespoke industrial workbenches
High volume processing or packing roles should always be carried out stood up to gain better productivity, whilst delicate functions such as small component assembly or repair are normally better carried out whilst seated. However, it is important to provide either suitable anti-fatigue mats or ergonomic chairs.
A correctly designed bespoke industrial workbench benefits your staff by accommodating their height and preference for standing or being seated. These items help by providing a more comfortable working position – in simple terms workers can stand or sit comfortably for longer, whilst providing a reduction in fatigue-related injuries.
Preventing workplace injury, strains and fatigue should always be of the utmost importance for employers. This can only be achieved with the correct equipment.
Spaceguard is a UK manufacturer of bespoke industrial workplace equipment
We will supply rigorously tested and proven equipment for all workplaces and industrial environments. With a wide range of workbenches, in addition to packing stations, and conveyors, we can meet all your process equipment needs.
Please contact our knowledgeable design & sales teams to discuss your requirements.
Receive a FREE quotation
Please complete the form below to send a message to our team.
For product and pricing enquiries please include a brief overview of your requirements.