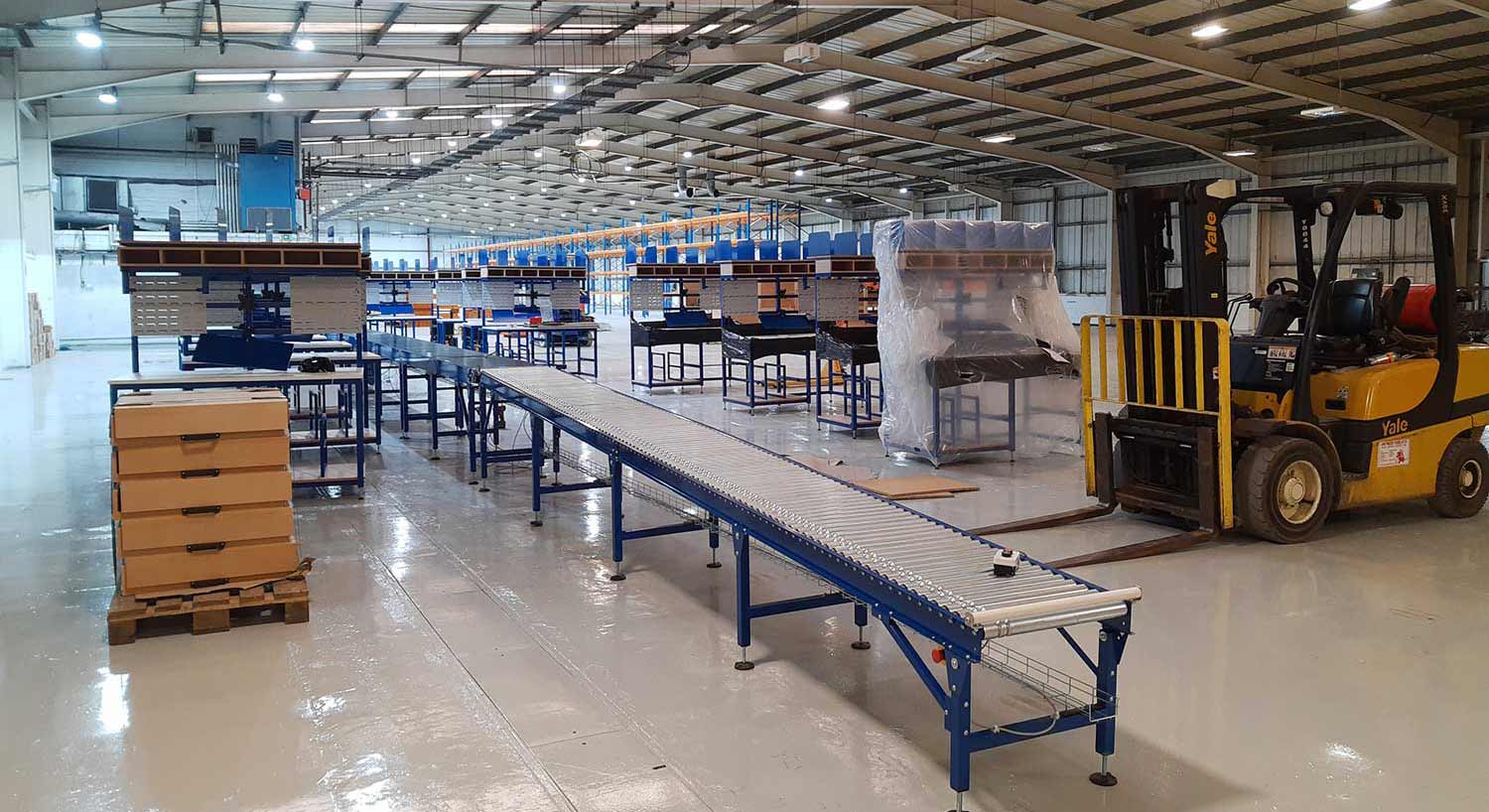 Spaceguard recently designed, manufactured, and installed this packing line for one of our customers in the battery supply industry
The packing line features a 20-metre conveyor belt and roller conveyor in addition to 20 bespoke packing benches.
Each of the robust fully welded packing benches includes packaging storage, in addition to louvre panels, open front drawers, roll holders, keyboard trays, and monitor brackets.
The bench worktops are at the ideal height for packaging and then sliding packages off onto the conveyor belt. From here they travel towards the outfeed roller conveyor, where they gently accumulate ready for collection.
Our team travelled to the site to install and set up the conveyors, and also position the benches.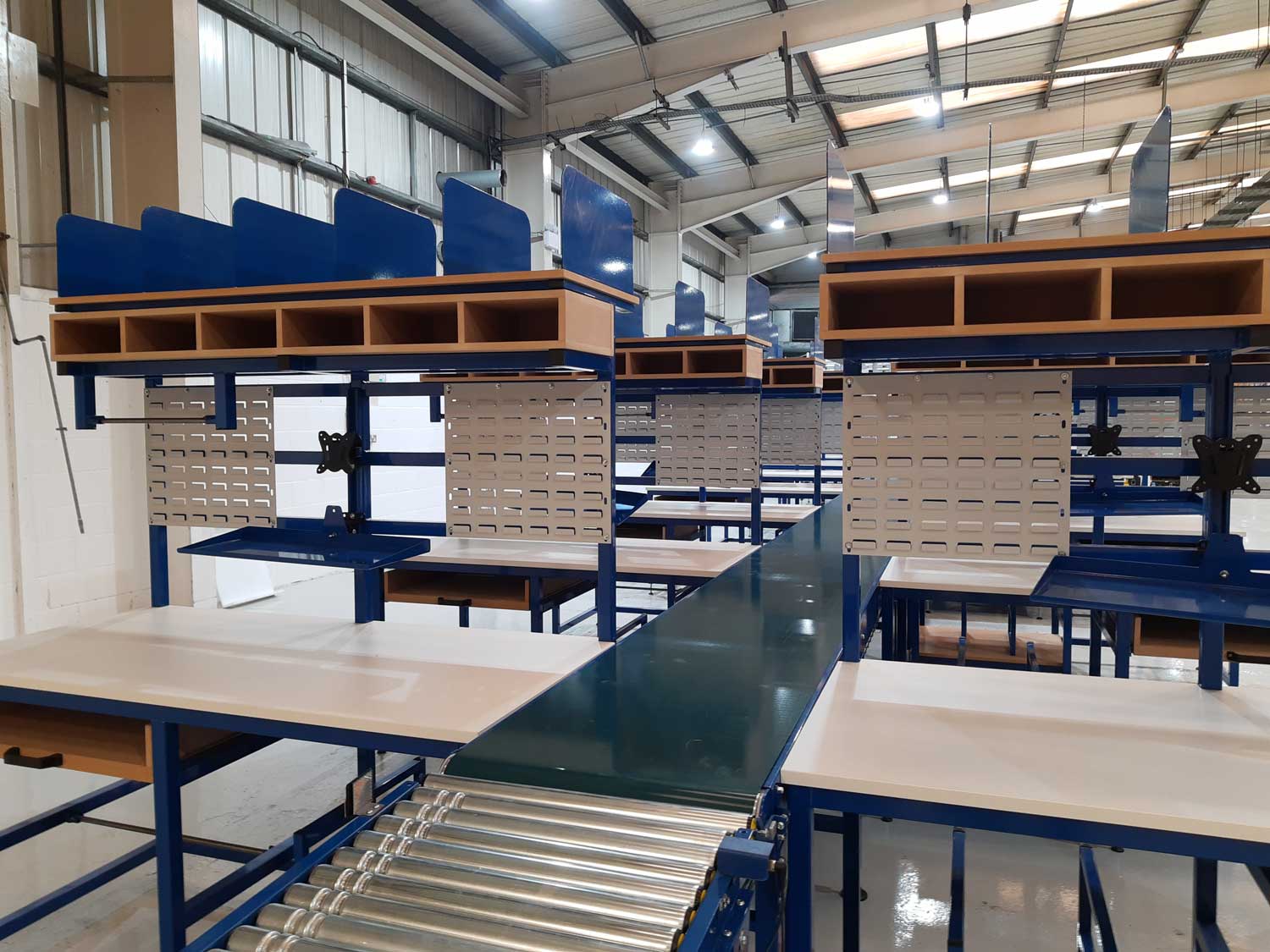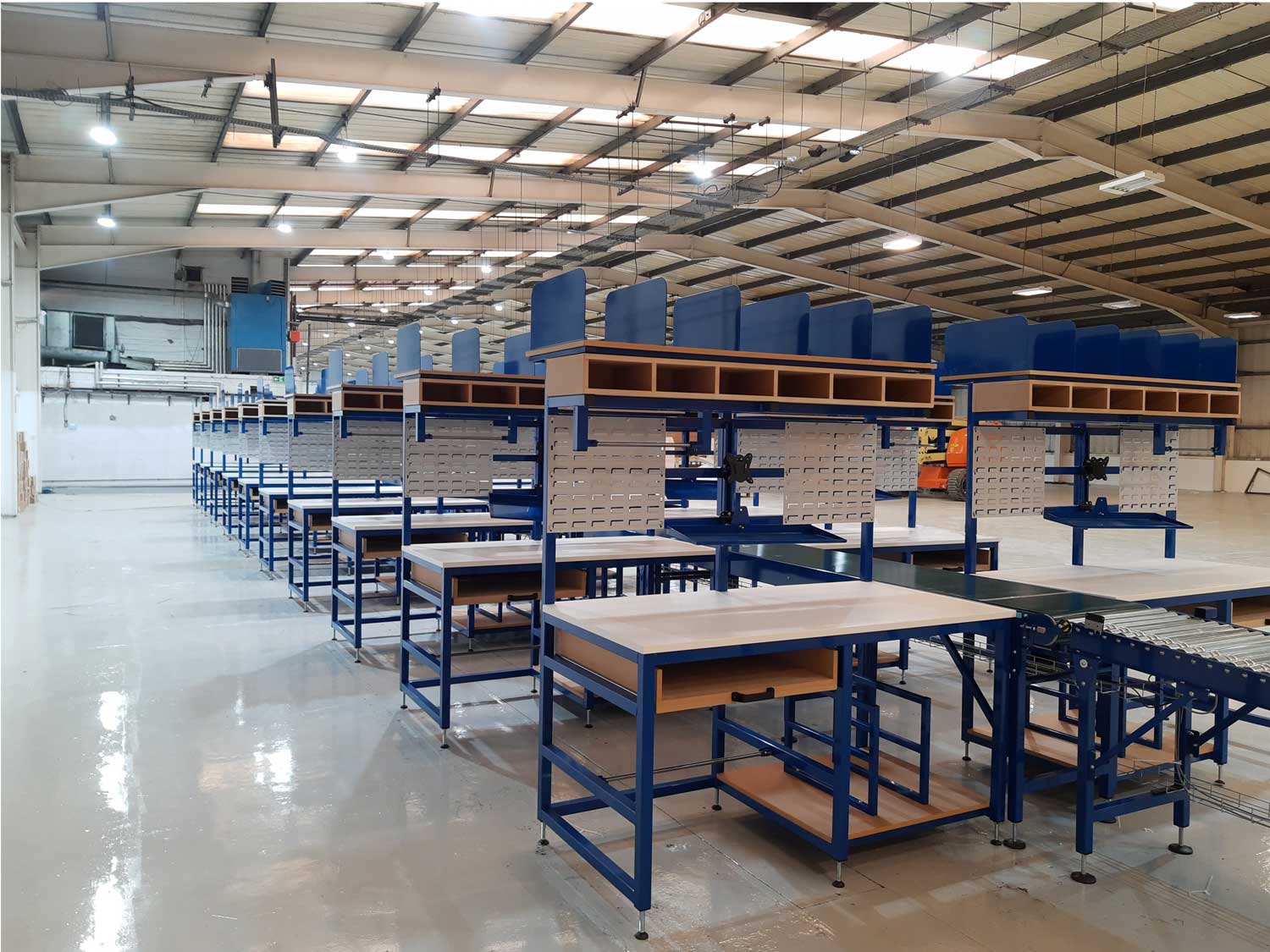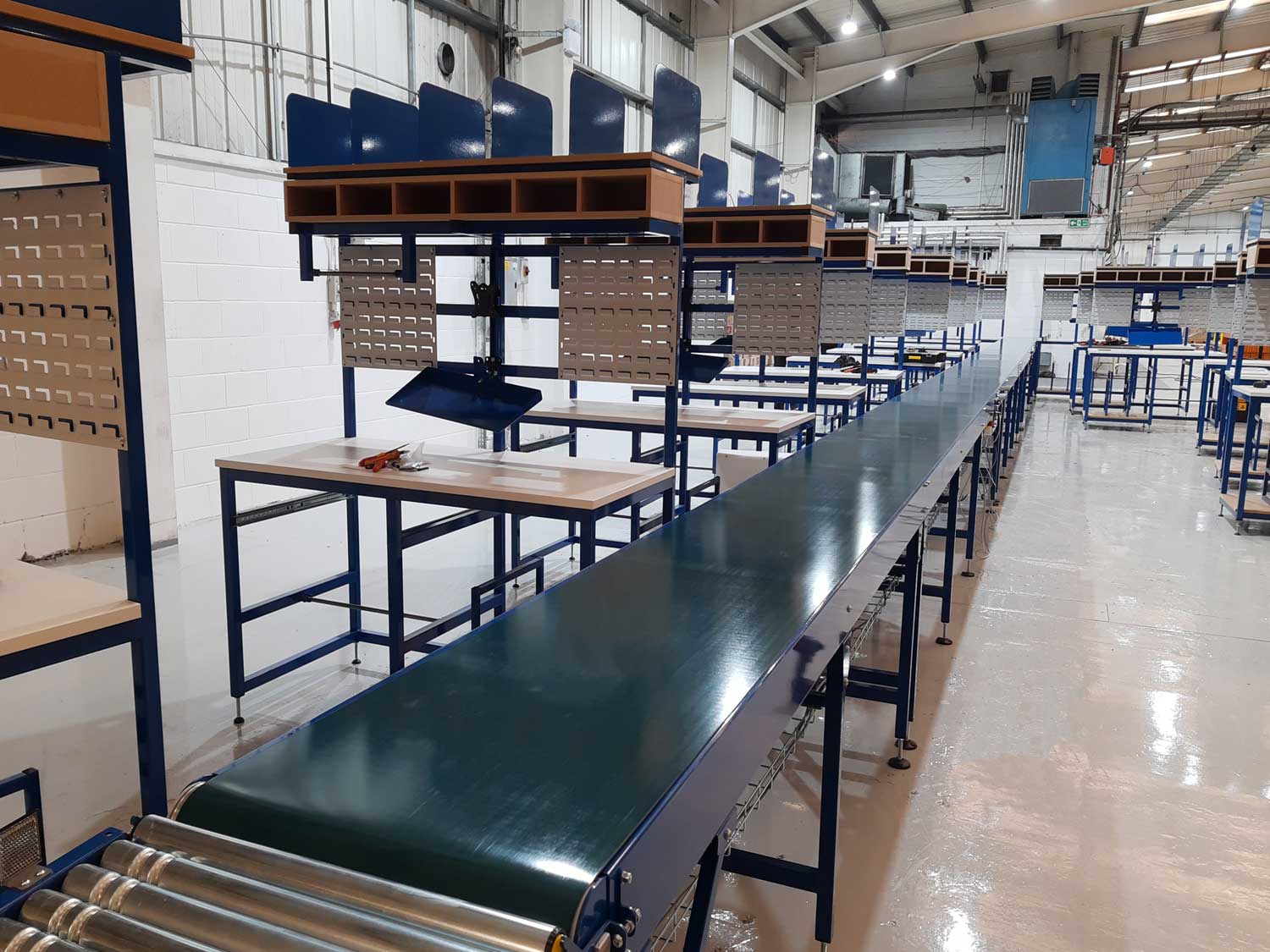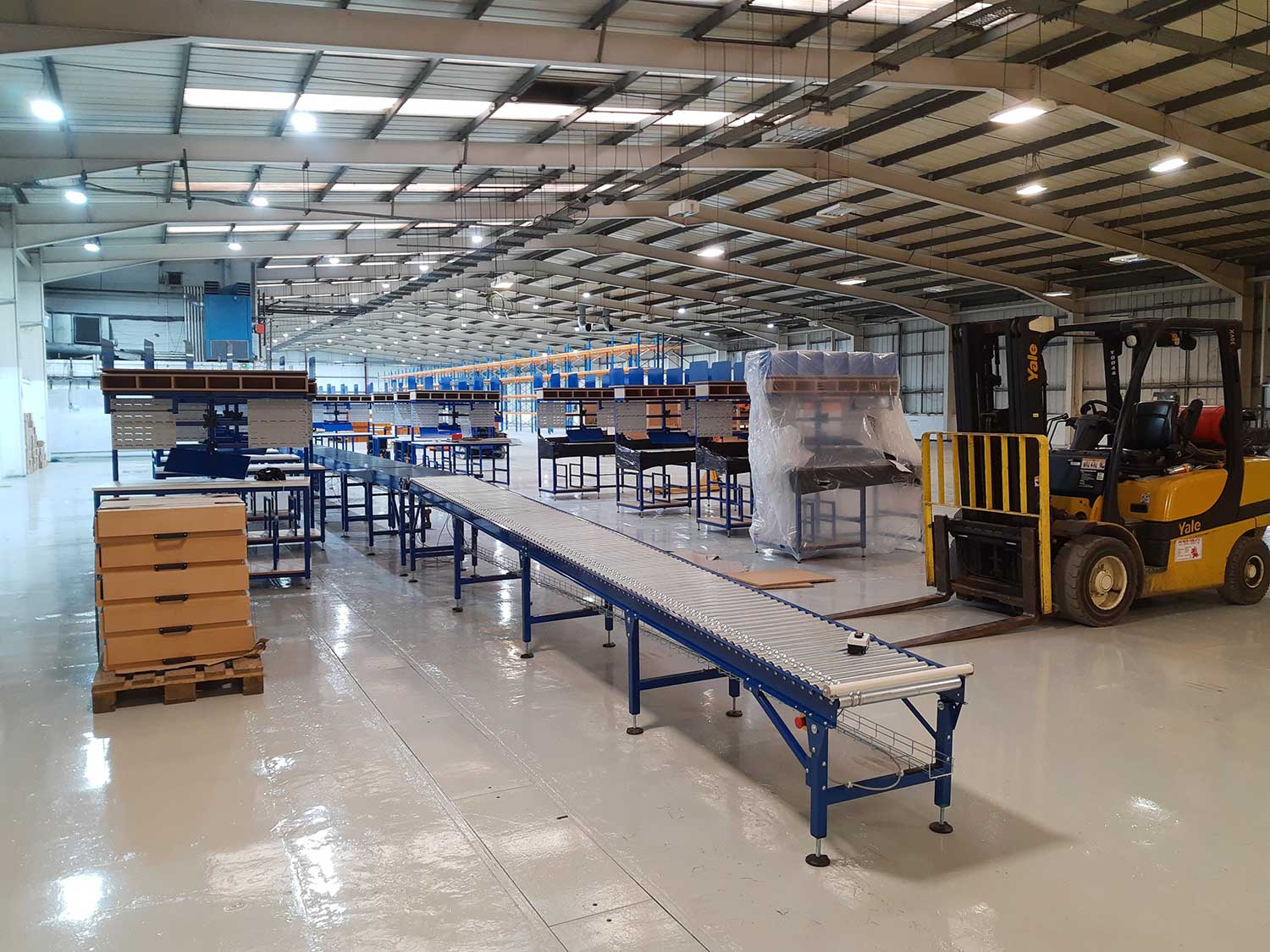 See the conveyor system in action
Here you can see the boxes as they leave the packing line and are pushed onto the conveyor belt.
They then travel along to a roller conveyor where they accumulate for collection.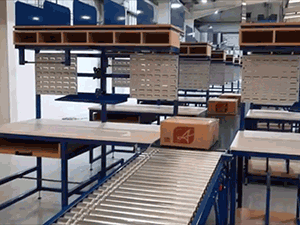 Receive a FREE quotation
If you'd like to find out how Spaceguard can help your business please contact us. We design, manufacture and install a wide range of warehouse equipment, packing tables, conveyor systems, workbenches and more.
Please use the contact form below or alternatively contact us directly by phone or email