Gravity Roller Conveyor System
A wide range of Gravity Roller Conveyor System types and accessories delivered ready for work with installation available.
Spaceguard manufactures a wide range of conveyors, including powered roller conveyors, and belt conveyors. Below is an overview of the types of gravity roller conveyor system Spaceguard manufacture.
For any information, advice, or conveyor system queries please contact our team who will be happy to advise you.
Phone: 01482 363445
Email: sales@spaceguard.co.uk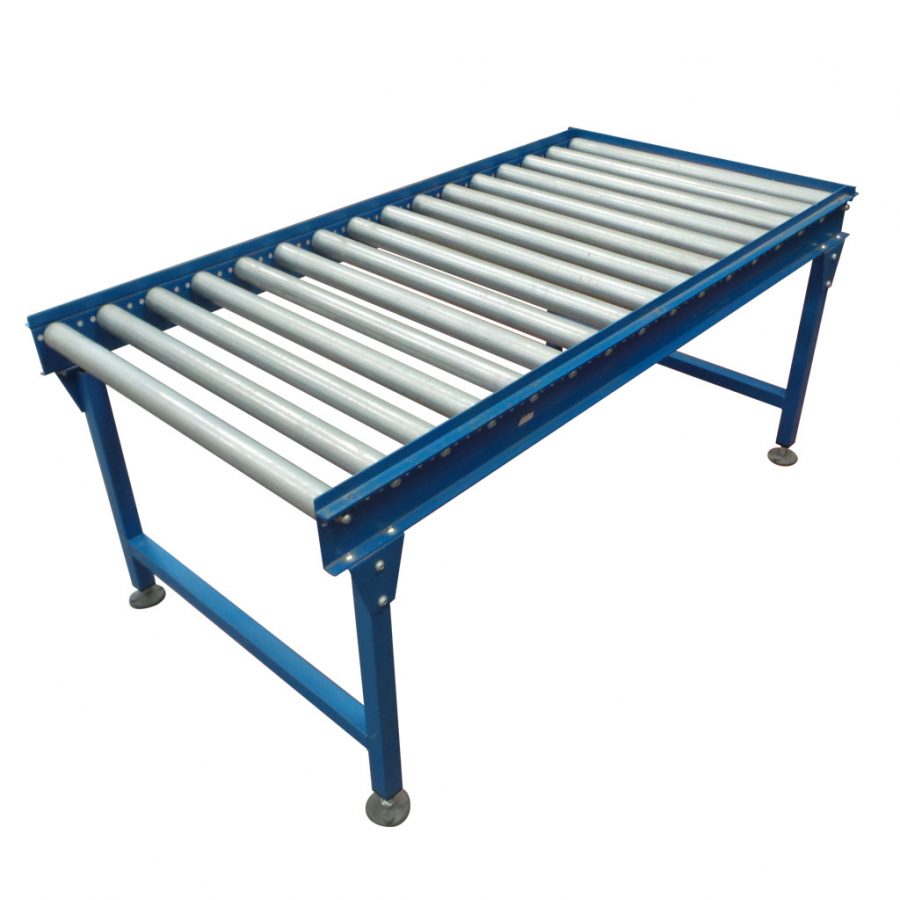 Straight Gravity Roller Conveyors
Roller Type:
Mild steel Zinc plated
PVC
Stainless Steel
Frames Material:
Mild Steel Powder Coated
Stainless Steel
Roller Diameters:
20mm, 30mm, 40mm, 50mm, 60mm, 63mm, 76mm, 80mm, 89mm, 102mm
Bend Angles:
30 º , 45 º , 60 º , 90 º
Roller Type:
Twin Track
Skate Wheel
Taper Roller
Frame Material:
Powder Coated Mild Steel
Stainless Steel
Inside Radius:
850mm
Roller Diameter:
50mm (base roller)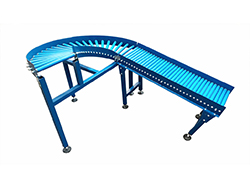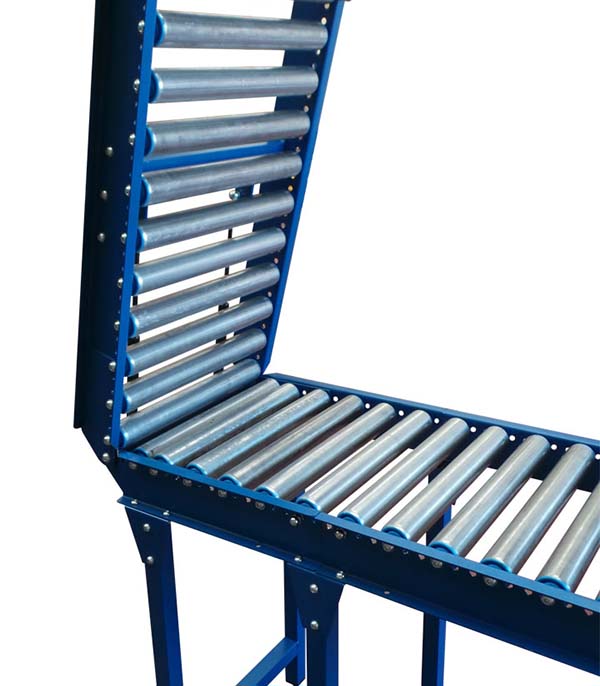 Roller Conveyor Lift Up Access Gates
The lift up gate is used as a pedestrian access gate. These are generally for warehouse pathways or emergency access routes. The gate uses industrial gas springs to support weight of the gate whilst opening. As a result the gate is light to operate. Incidentally it may be possible to use the gate section as a stop. The lift up gate uses a 50mm diameter roller as standard.
Roller Conveyor Merges
The 30 º and 45 º Roller Conveyor Merge is used to bring two conveyor lines together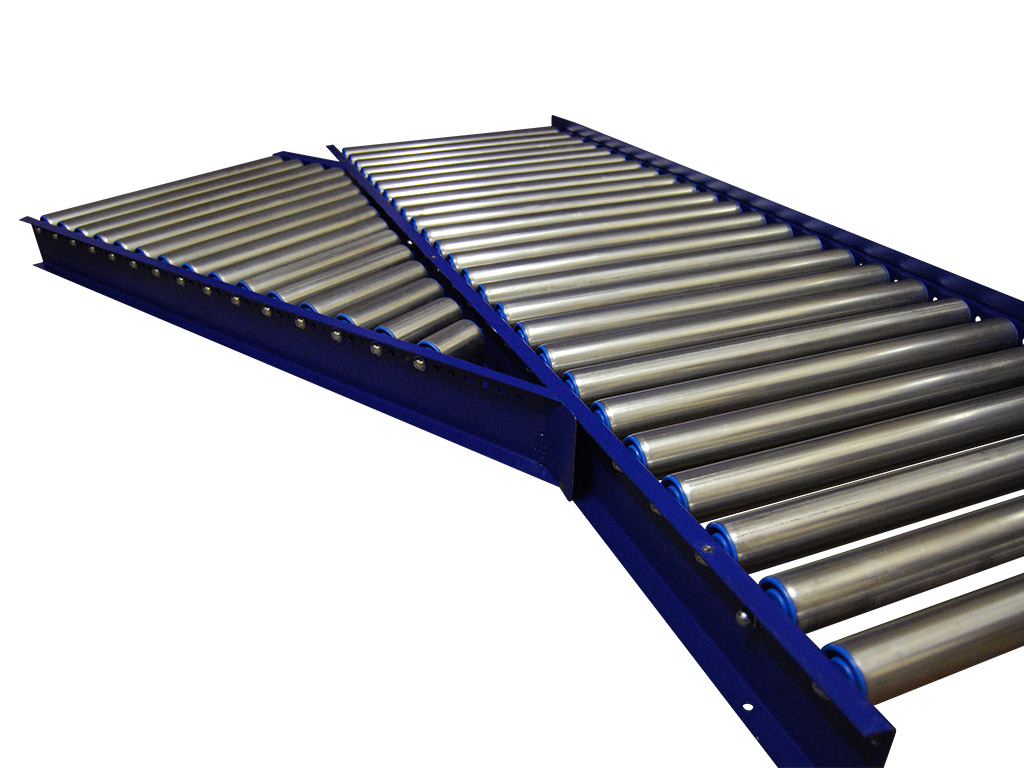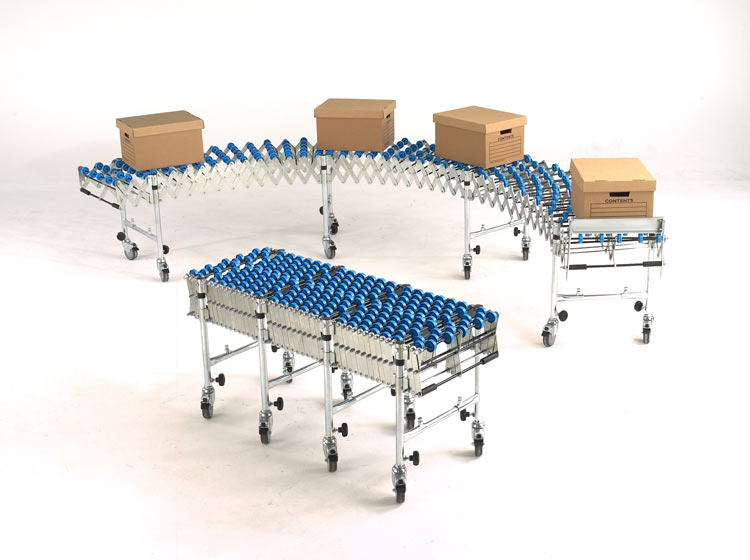 Flexible Conveyors
Flexible conveyors expand and flex allowing them to bend to suit the environment or application. They are mounted on castors for ease of maneuverability.
Roller Type:
PVC
Zinc Plated Steel
Roller Diameter:
40mm, 50mm
Variable Lengths:
Open lengths - 1.5 to 9m
Closed lengths - 0.510m - 2.576m
Height:
Adjustable with variable height ranges from 470mm to 1530mm
Roller Conveyor Transfer Car
The Roller Conveyor Transfer Car runs on floor mounted tracks to travel between the gravity lines. Built to suit application, for example, board handling.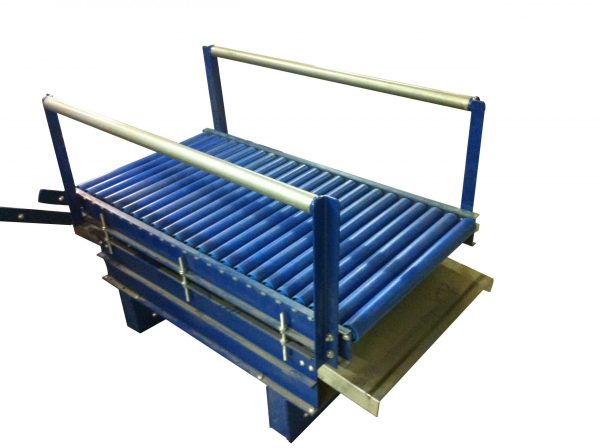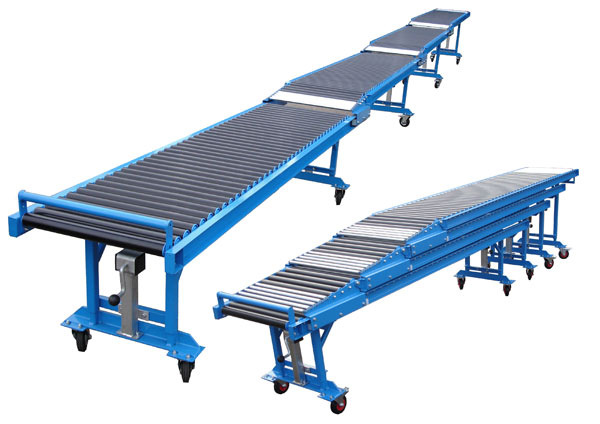 Telescopic Conveyors
Telescopic Conveyors are used for loading and unloading of goods.Telescopic Roller Conveyors are found in warehouses, package distribution, loading, and delivery areas.
Side Frame Material:
Mild Steel
Side Frame Finish:
Powder Coated
Roller Material:
PVC in decks
Mild steel zinc plated on transfer sections and loading area.
Roller Diameter:
50mm (20mm for transfer sections)
Roller Pitch:
65mm
Roller Diameter:
50mm (20mm for transfer sections)
Roller Pitch:
65mm
Ball Transfer Tables
Ball Transfer Tables have rolling balls instead of straight parallel rollers. They're ideal for use with loading or feeding machines or for moving goods & materials.
Frame:
Welded Mild Steel
Ball Diameter:
22mm
Ball Pitch:
150mm, 100mm, 75mm, 52mm
Load Rating:
40kg per ball
Ball Table Configuration:
Square or Diamond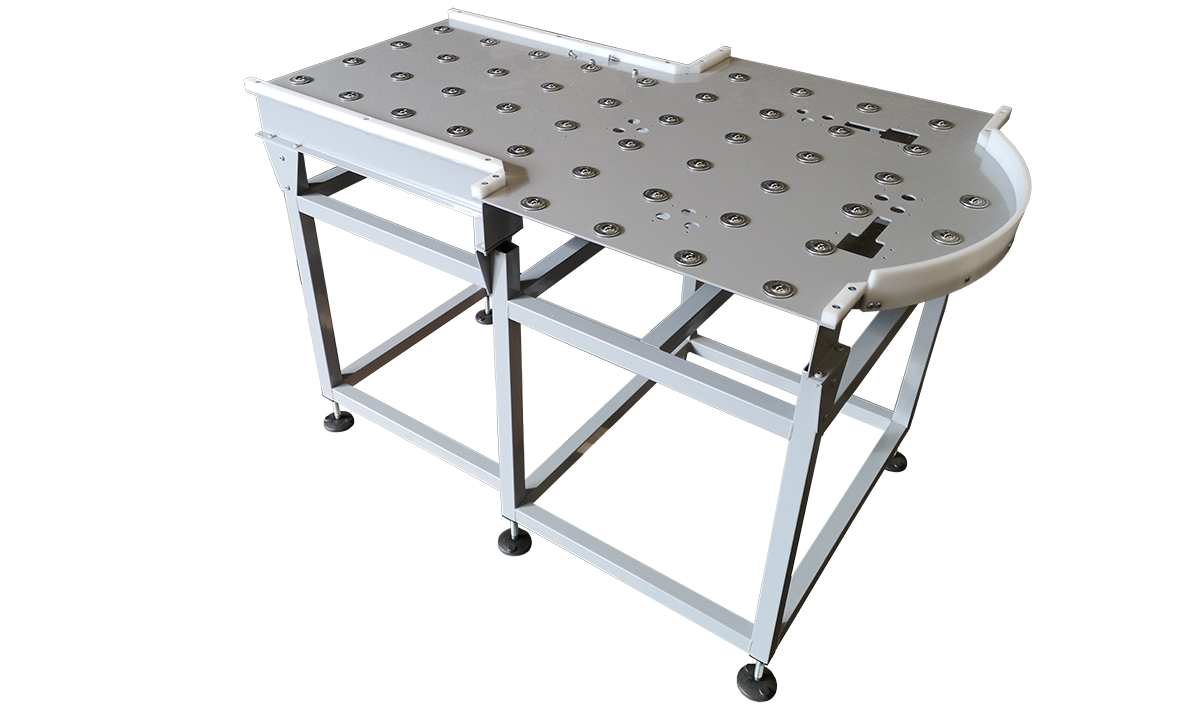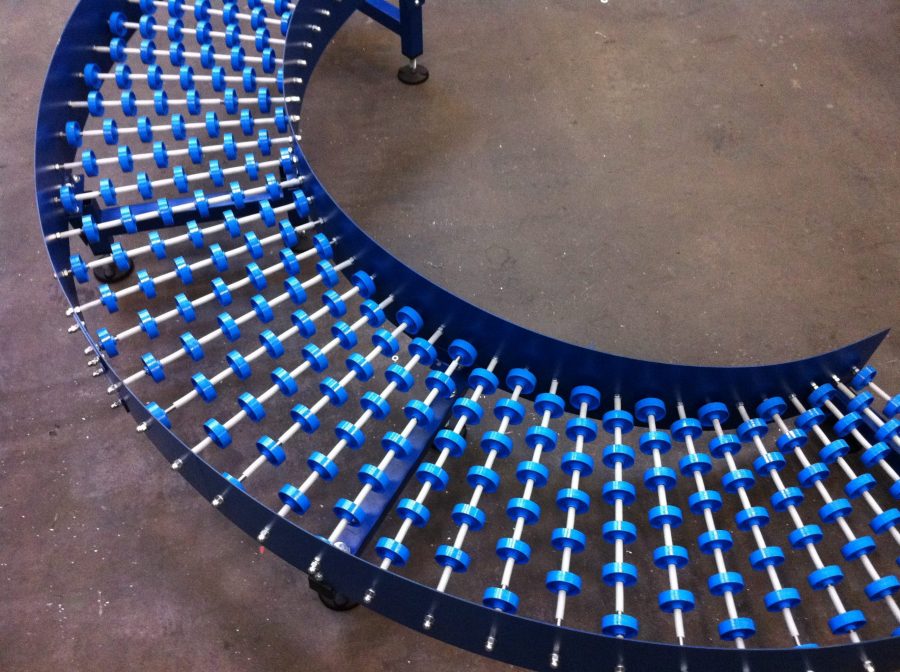 Gravity Skate Wheel
An alternative to gravity rollers is skate wheels. Skate wheels are suitable for lighter loads, and are available in zinc plated steel or PVC. They generally move faster than standard rollers, and are used for flat bottom items. They can also handle items that are wider than the width of the conveyor
Roller Turntable
For changing the direction or turning items, can be used as part of a gravity roller conveyor system.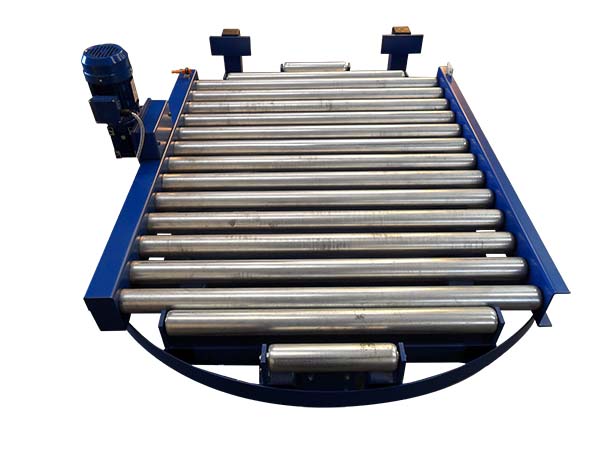 Gravity Roller Conveyor System Accessories
Fixed End Stop
Bar fixed across the end of conveyor to stop product
Roller End Stop
Used to aid in removing product from the end of the conveyor
Roller Brake
Used to stop a bank of rollers for production accumulation.