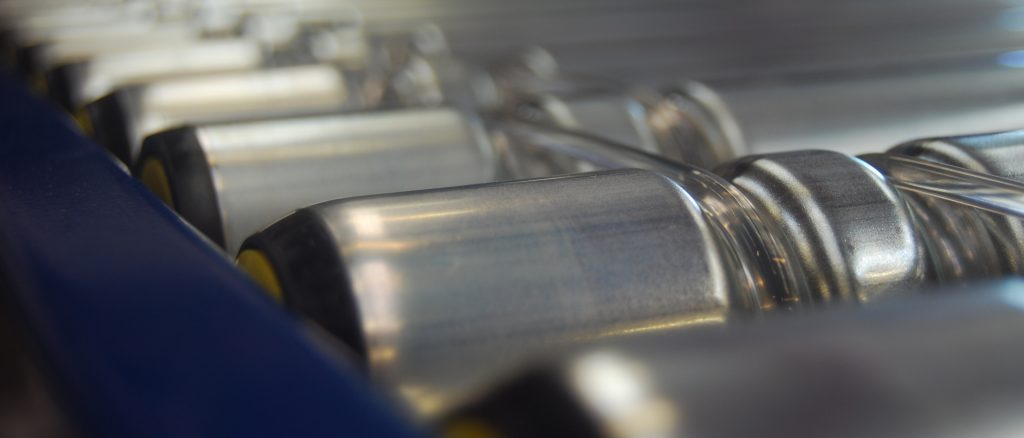 A 24v driven roller conveyor is a type of roller conveyor which is driven by 24V DC motorised rollers.
Each of these motorised rollers is responsible for driving a group, or 'bank' of rollers. The rollers are joined to each other through a series of bands, so when a motorised roller turns the others rollers will turn in unison alongside it.
The 24v driven roller conveyor is suitable for both fixed drive transportation or zero pressure zoned accumulation.
As this conveyor uses a decentralized drive system, each motor can run at different speeds which offers further zone control. This can also be utilised to save energy, and therefore reduce ongoing operational costs.
What are the benefits of using a 24v powered roller conveyor?
Energy efficient
Quiet in operation
Low-maintenance
Can be Plug & Play / delivered ready for use
Zero pressure accumulation
What is zero pressure accumulation?
Zero pressure accumulation is where products are able to accumulate (queue) on the conveyor line however they do not touch. The rollers are controlled in zones though the use of photo cell sensors. When a sensor detects a product is in a particular zone, it can signal the zone controller to stop the drive roller in the previous zone to prevent collisions. The zone controller can then restart the rollers as necessary once the zone has been cleared. This type of accumulation is useful when transporting fragile items.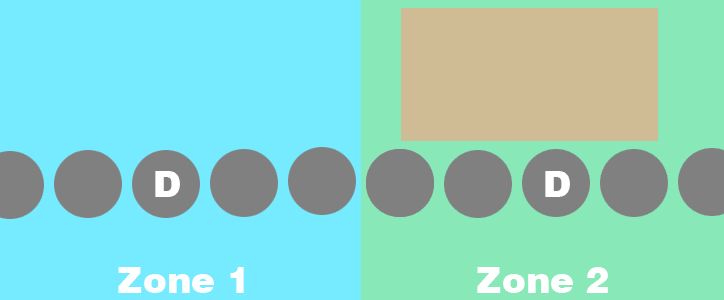 This is in contrast to a lineshaft driven roller conveyor, which is a type of conveyor suitable for low pressure accumulation. Low pressure accumulation is as you would imagine a type of accumulation where products do come into contact. To find out more please see the lineshaft conveyors page.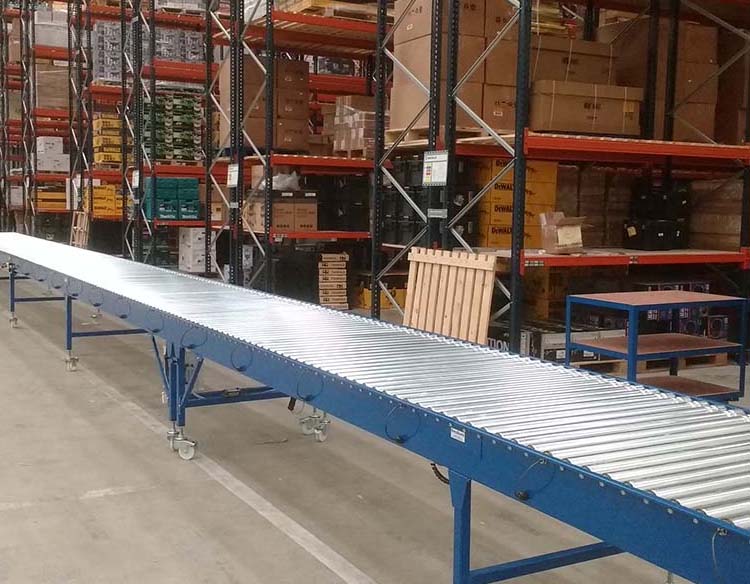 How to order a 24v Driven Roller Conveyor
Please contact our helpful sales team who will be happy to discuss your requirements.