What is a conveyor system?
Conveyor systems are used to mechanically move products and materials with ease, often to areas in the same building for further processing or packaging for example.
They are a standard part of manual handling equipment across a wide range of industries. A conveyor system can be as simple as a single conveyor, or several working together to create a more complex system.
The most common main categories of conveyor system are belt conveyors, and roller conveyors. Each of these however has many varieties uniquely suited to their application. Further information about the different types of conveyor system can be seen below.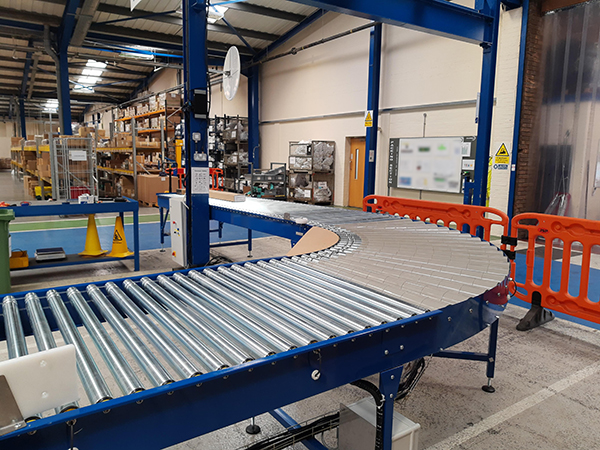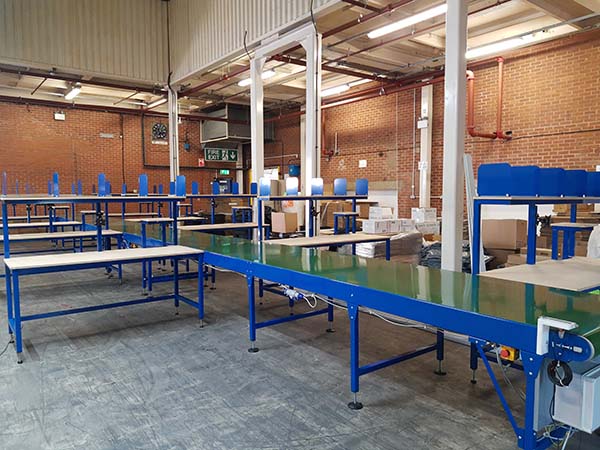 What are the types of conveyor systems?
Many types of conveyor system exist each suited for a specific application or industry use, these include:
Trough Conveyor
Roller track conveyor
Skatewheel conveyor
Overhead conveyor
Chain Driven Roller Conveyor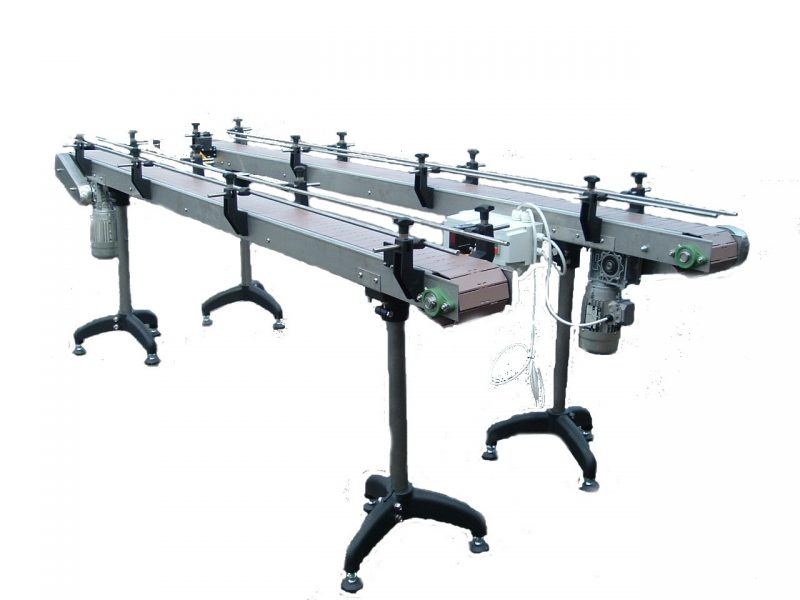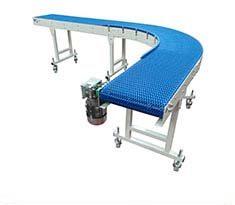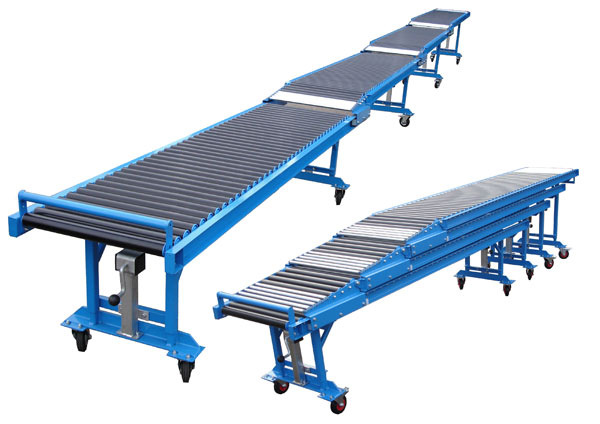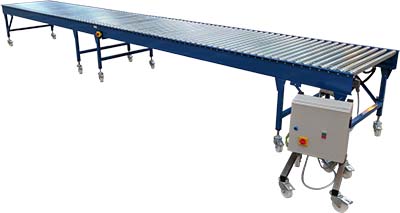 24V Driven Roller Conveyor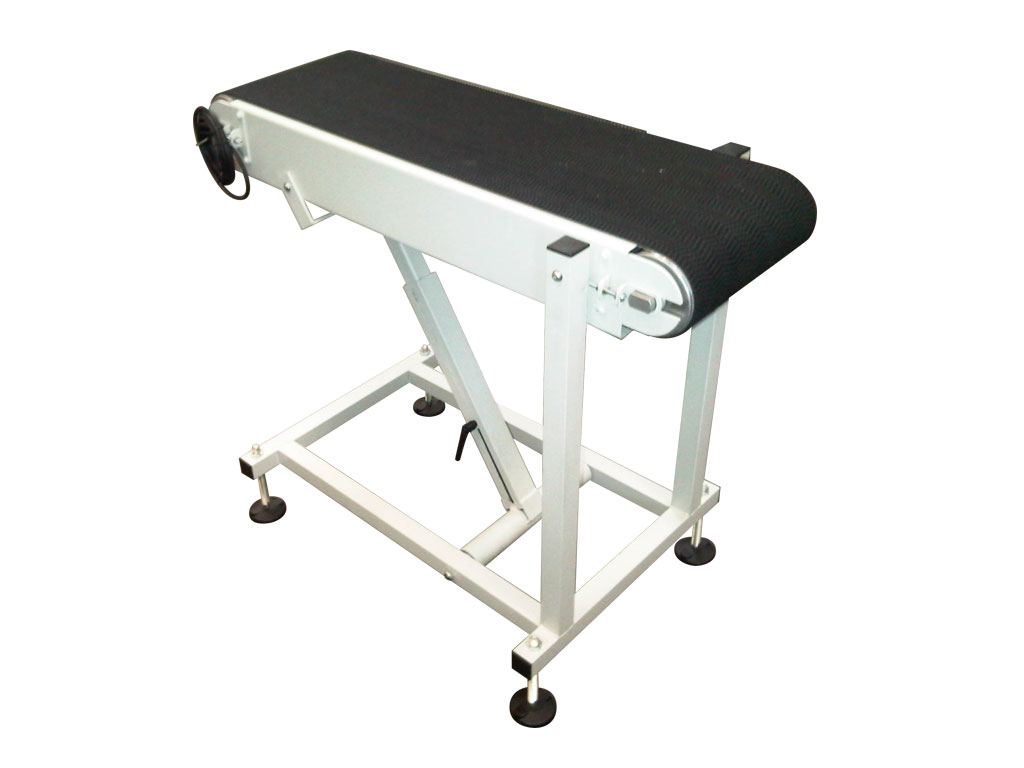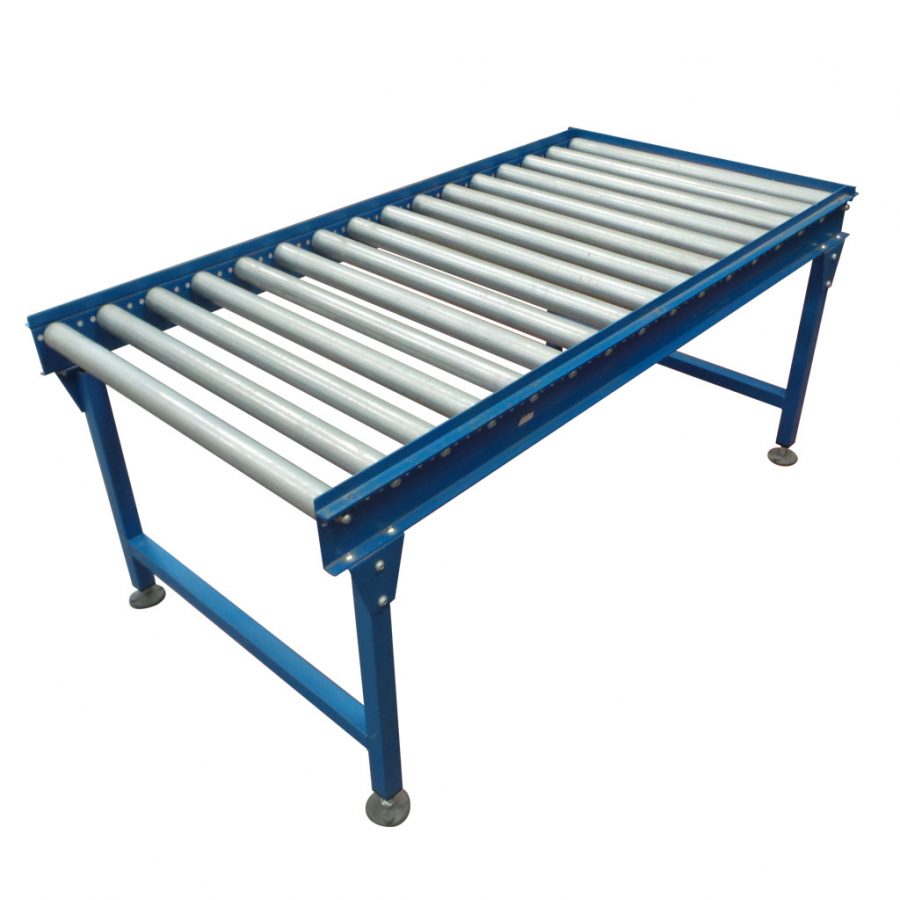 Why are conveyor systems used?
Conveyor systems save time and effort when handling goods, such as raw materials, packages, and components.
Where vast numbers of products are concerned, having staff manually move them from A to B would be time consuming, inefficient, and costly. Not to mention having items carried around a warehouse or factory would be quite unsafe for the employees, who would be at risk of accidents, causing strains, and other injuries.
Using conveyor systems allows employees to safely transport goods with minimal effort, at greater speeds, allowing for maximum efficiency.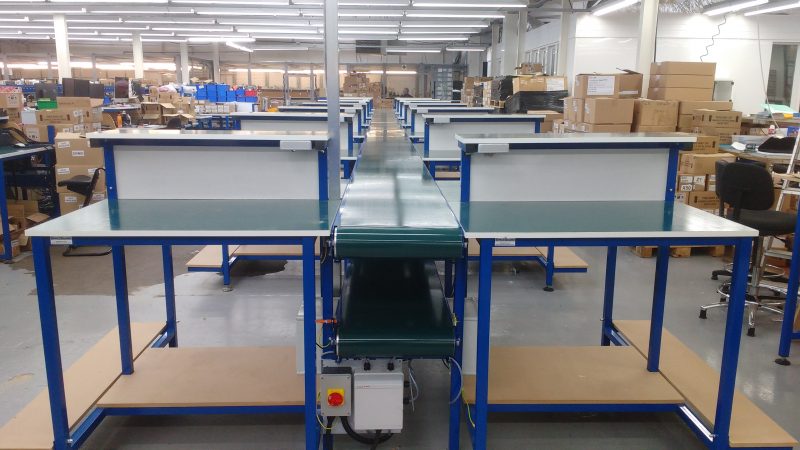 How does a conveyor system work?
A roller conveyor works though a series of parallel metal or plastic rollers attached between a frame. When the rollers spin, items placed on top of them are transported forwards. The rollers can be powered, meaning they are attached to a motor that spins each roller. These will transport products placed upon them automatically. Alternatively they can be unpowered, in this case the force of gravity can be utilised to aid products in travelling over the rollers. This is achieved by the roller conveyor being installed on an incline. In some cases however, manual force (pushing) is required.
Whilst a belt conveyor system works through the use of a continuous loop of material wrapped around two or more pulleys (or drums). At least one of these pulleys is driven by a motor. As this drive pulley spins the belt is propelled, allowing for anything placed upon the belt to be transported on it.
A ball transfer system works in a similar manner to a roller conveyor however balls are used instead of rollers. A number of balls are mounted into a surface and then parts or products can be placed upon them. As the balls are able to spin, the product can be manoeuvred over the balls with ease.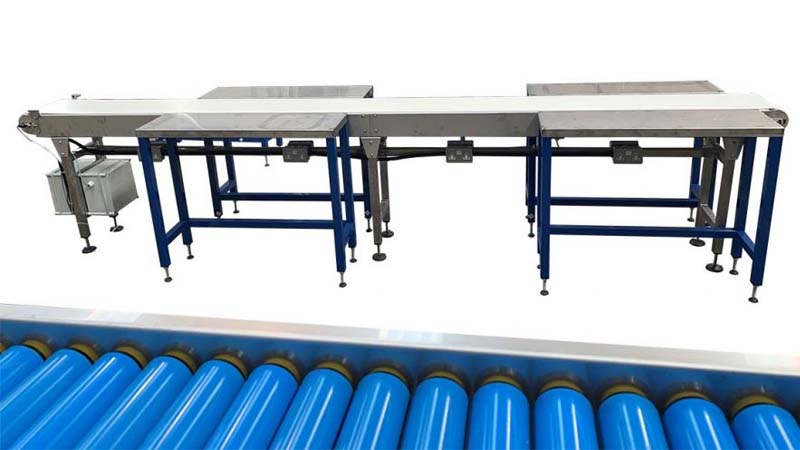 Where are conveyor systems used?
Production Lines
Manufacturing
Automotive industries
Food & drink production
Packing Industries
Agriculture
Warehouse & logistics
Mining operations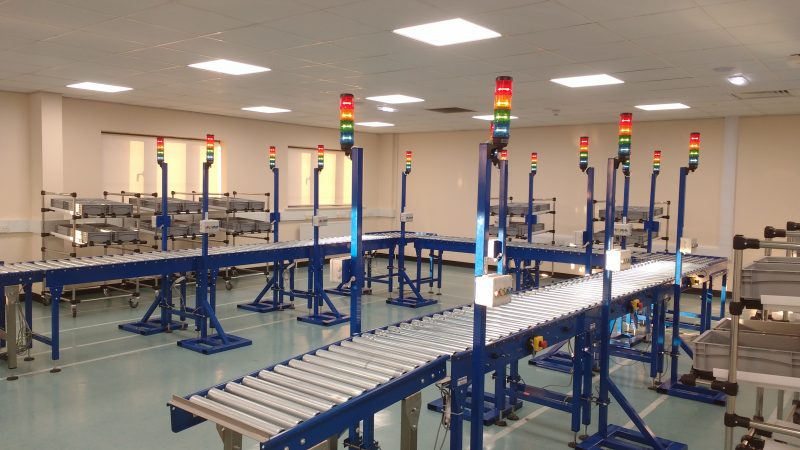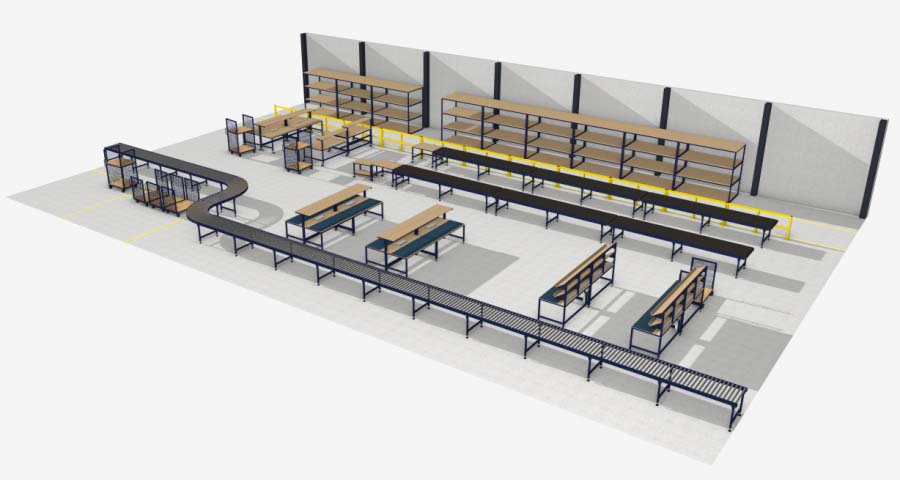 Receive a FREE quotation
Please complete the form below to send a message to our team.
For product and pricing enquiries please include a brief overview of your requirements.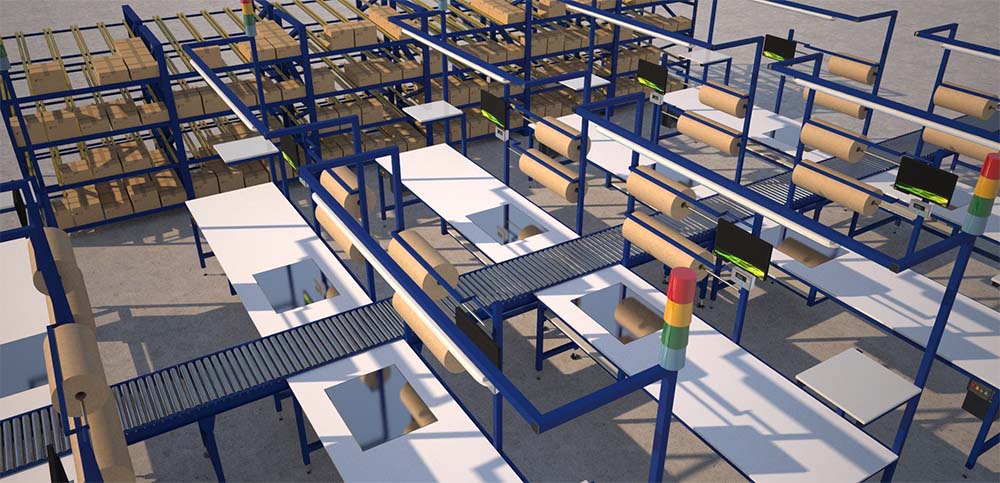 Conveyor systems are widely uses across many industrial environments