Gravity roller conveyors
Ideal for warehouses, production lines and despatch areas

Gravity roller conveyors are ideal for use in production lines and despatch areas. Due to the simple design the are relativity low cost and available on a short delivery lead time. Fitted with gravity conveyor rollers  the offer ideal internal transportation of boxes, drums and totes. Along with simple out feed sections from production machinery.
From small light duty conveyors, through to heavy duty rollers. Spaceguard are an ideal manufacturing partner and for the efficient production of gravity roller conveyors. To suit your specific requirements.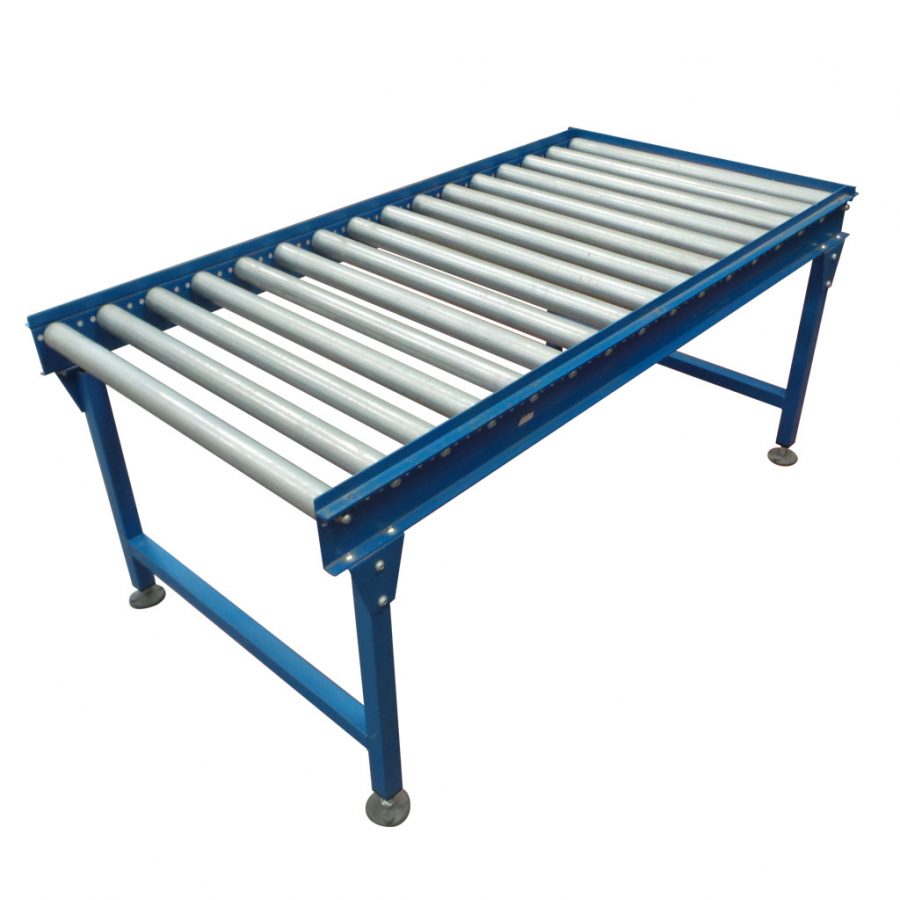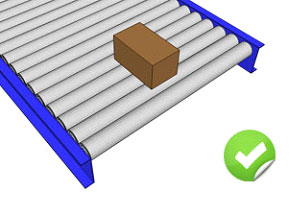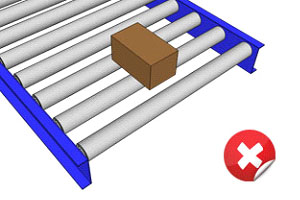 When purchasing roller conveyor system. The product you are conveying should have a flat uniform base. Such as a cardboard box, tote or drum. Which spans over at least three rollers. This allows smooth transport down the conveyor. Weather you are using it in a horizontal and manually pushing the product down the conveyor. Or on a slight decline so the product moves down the conveyor. This same general rule applies.
Lean gravity roller conveyor workstations
Gravity roller conveyors are ideal for assembly lines or, order fulfilment application. Roller conveyors, reducing manual handling and improve personnel working ergonomics. These units are designed to suit your specific requirements. To improve productivity, whilst reducing operator manual handling requirements.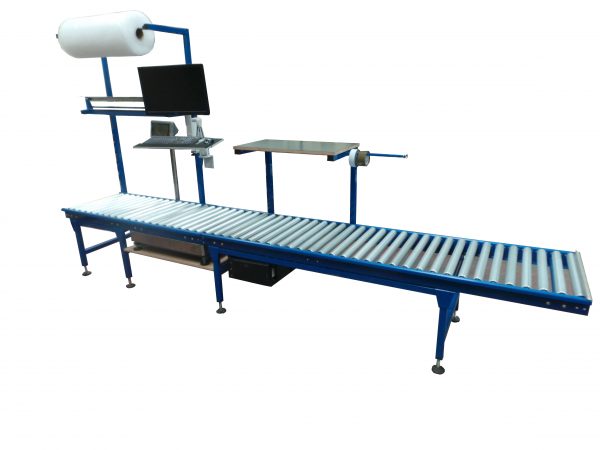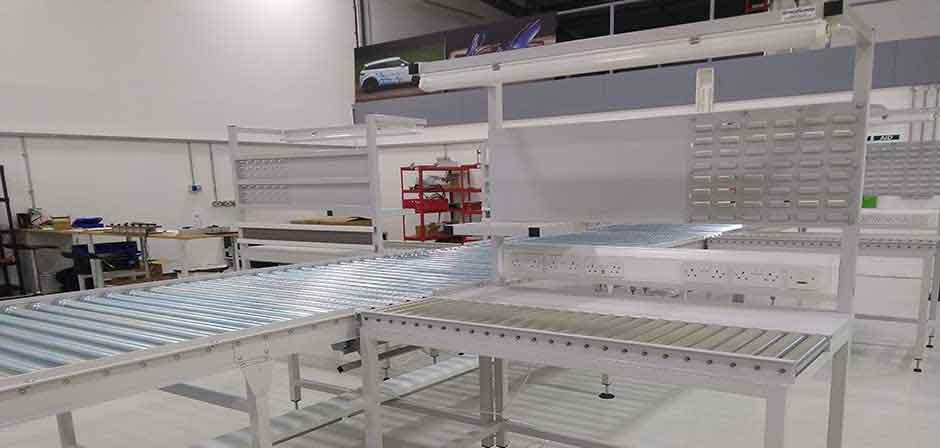 Conveyor Rollers
As a UK manufacturer and supplier. Spaceguard is able to fulfill even your most urgent conveyor roller requirements. Both gravity and driven rollers from mild steel, stainless steel or PVC.
Please contact our sales team.
Phone: 01482 363445
Email:sales@spaceguard.co.uk