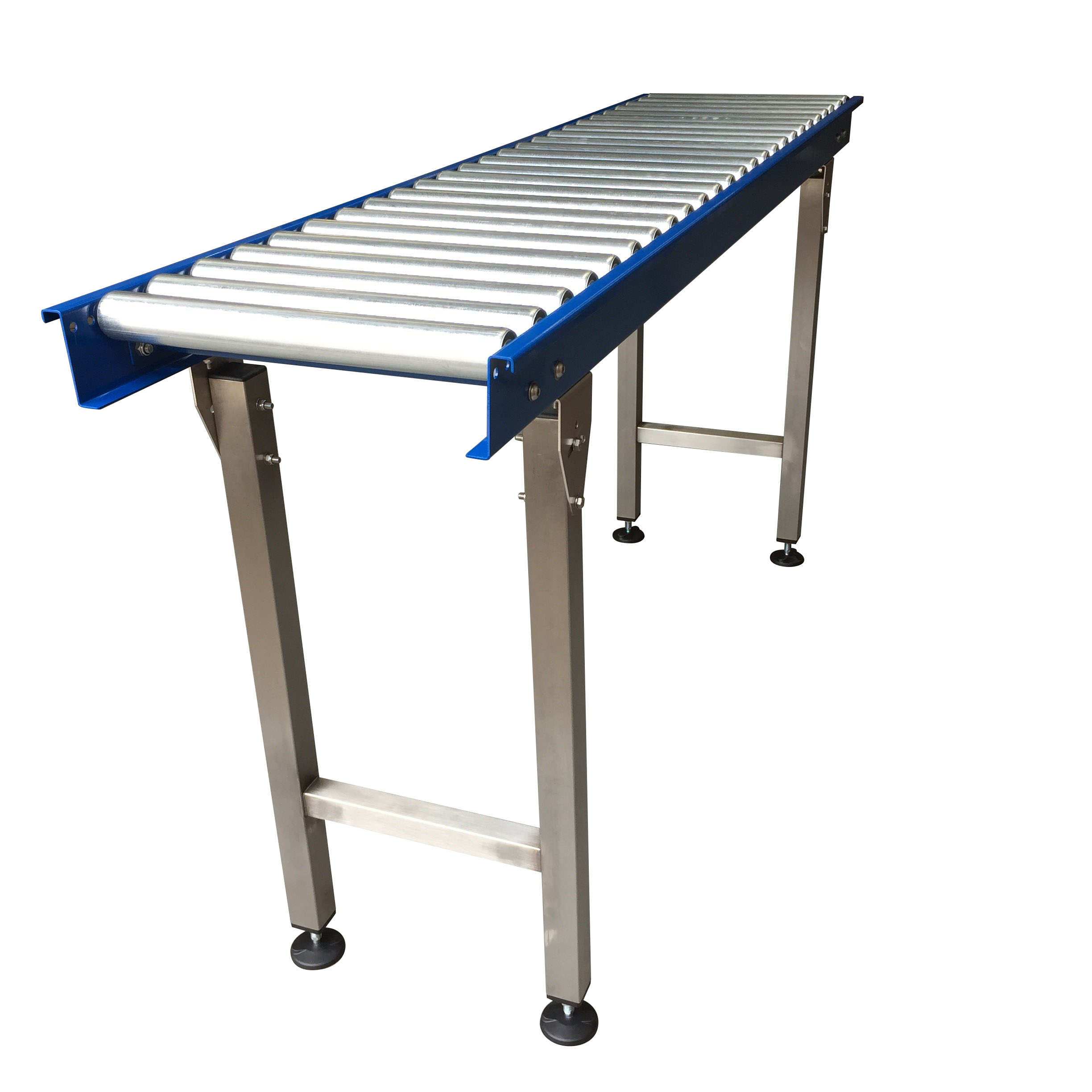 Gravity conveyor
As UK manufacturers of standard and bespoke gravity roller conveyors. Spaceguard is an ideal material handling partner. From a one off gravity conveyor module to fully integrated lean packing and assembly workstations. Manufactured to the highest quality standards, fitted with zinc plated, PVC or stainless steel rollers. Mounted in a robust fabricated, powder coated steel or stainless steel framework. Gravity roller conveyors can be manufactured with length, width and roller diameters to suit your requirements. Gravity roller conveyors are ideal for moving unit loads, including cardboard boxes and totes.
Lean gravity conveyor workstations
Gravity roller conveyors are ideal for inclusion into assembly or, order fulfillment work stations. Roller conveyors, reduce manual handling and improve personnel working ergonomics. With inclusion of bespoke process equipment, including packing aids, scales, lighting and IT equipment. These units are designed to suit your specific requirements. To improve productivity, whilst reducing operator manual handling requirements, and bring ongoing payback on your investment.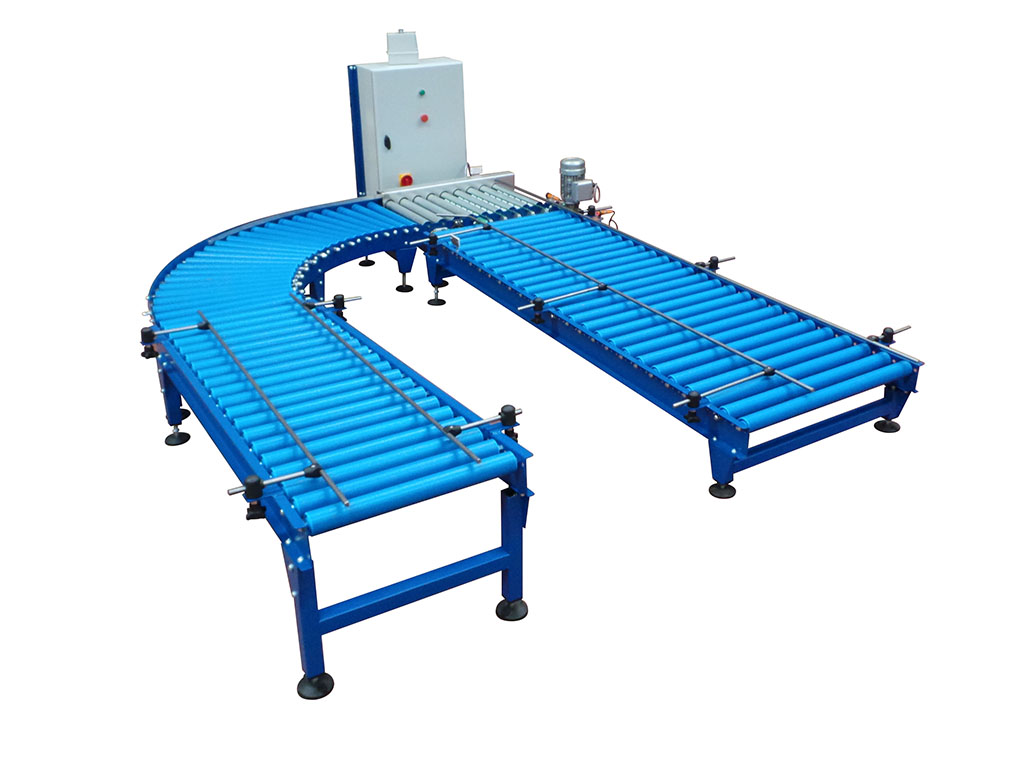 Gravity roller conveyor systems
Spaceguard has a long history or working with customers to deliver highly productive gravity roller conveyor systems. As an ideal partner for the design and manufacture of gravity roller conveyor systems. to suit your specific requirements. From small diameter rollers to heavy walled bespoke roller conveyor systems, Spaceguard works with customers through the whole process of specification, design and manufacture. To deliver robust, reliable and productive conveyor systems.
Please contact our sales team to discuss your requirements Phone: 01482 363445 email:sales@spaceguard.co.uk
Gravity roller racking
Gravity roller racking provides an ideal solution for assembly cells and order fulfillment lines. been up to 80% more productive than conventional static racking, allowing personnel to be more productive and reduce manual handling. As a UK manufacturer Spaceguard is able to build first in fist out or push back tracking types to suit your specific products.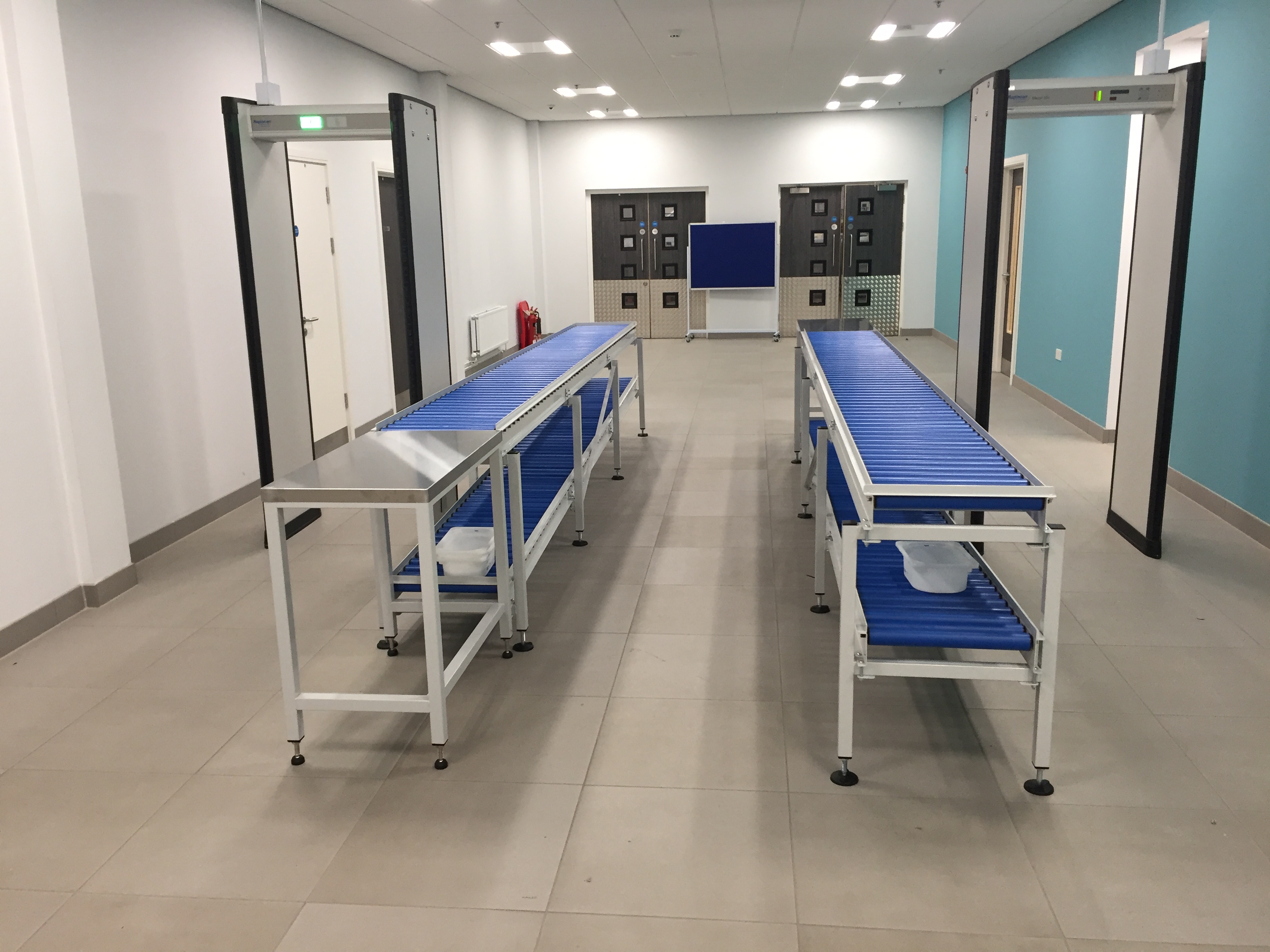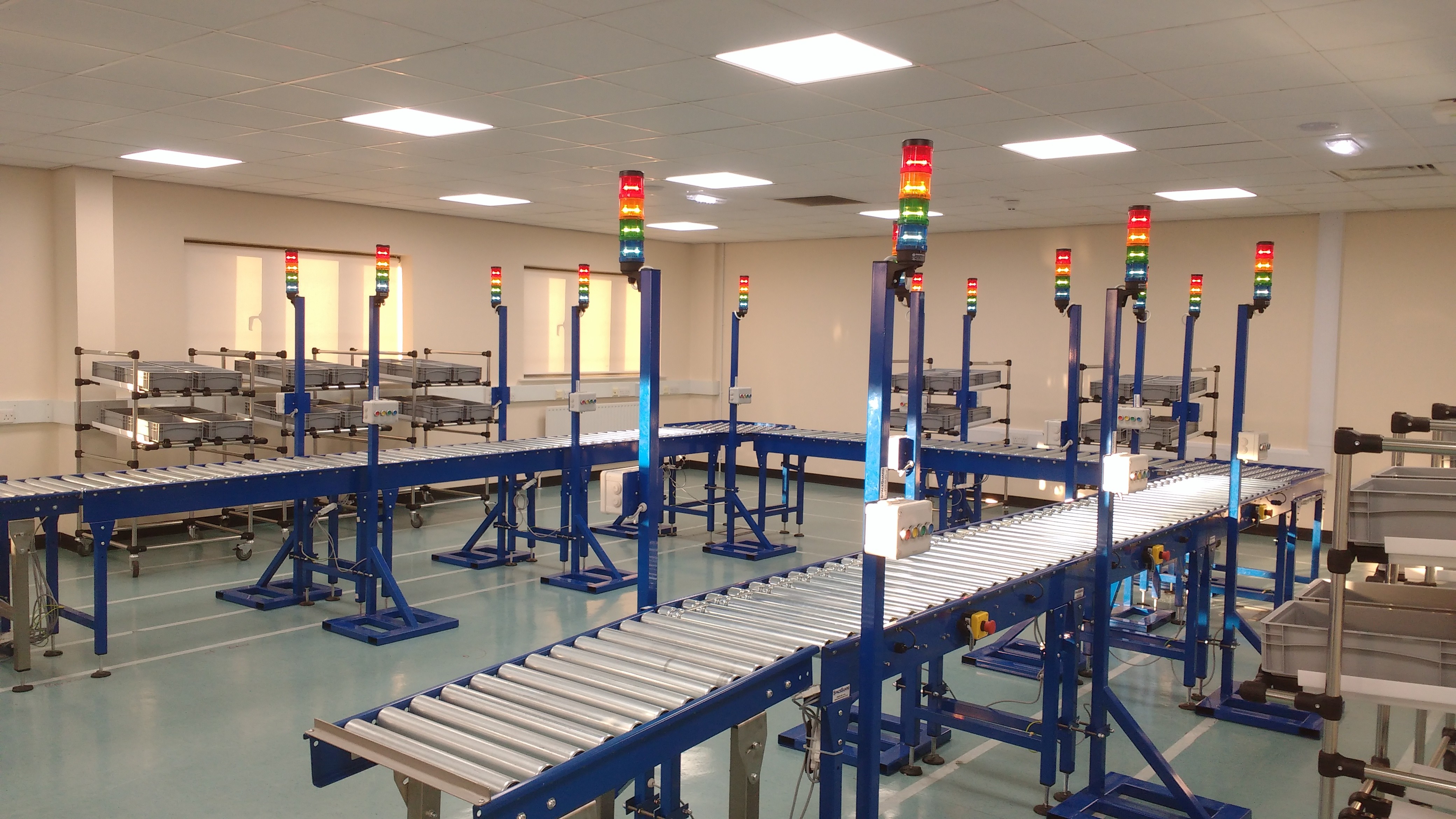 Gravity conveyor assembly cell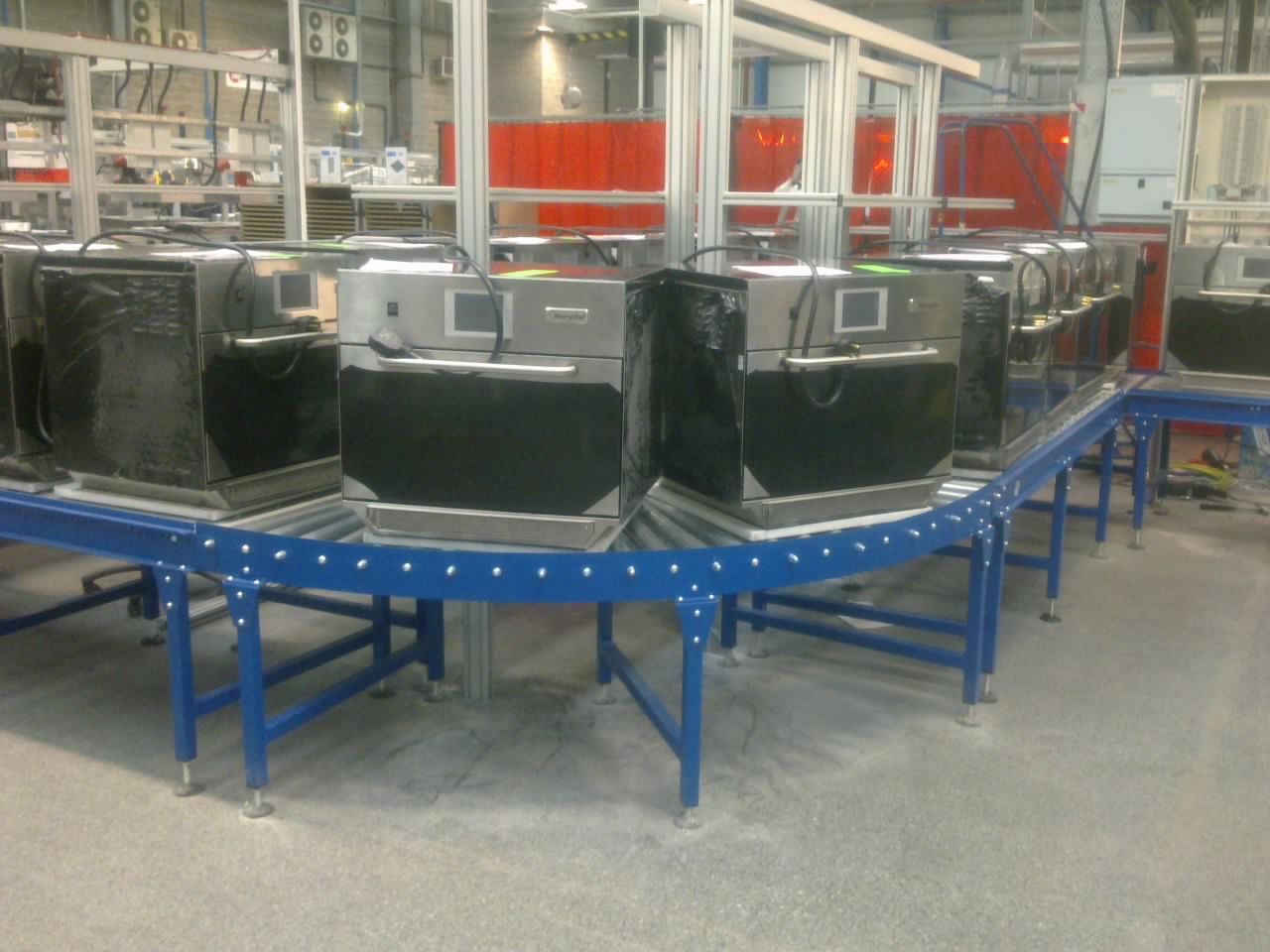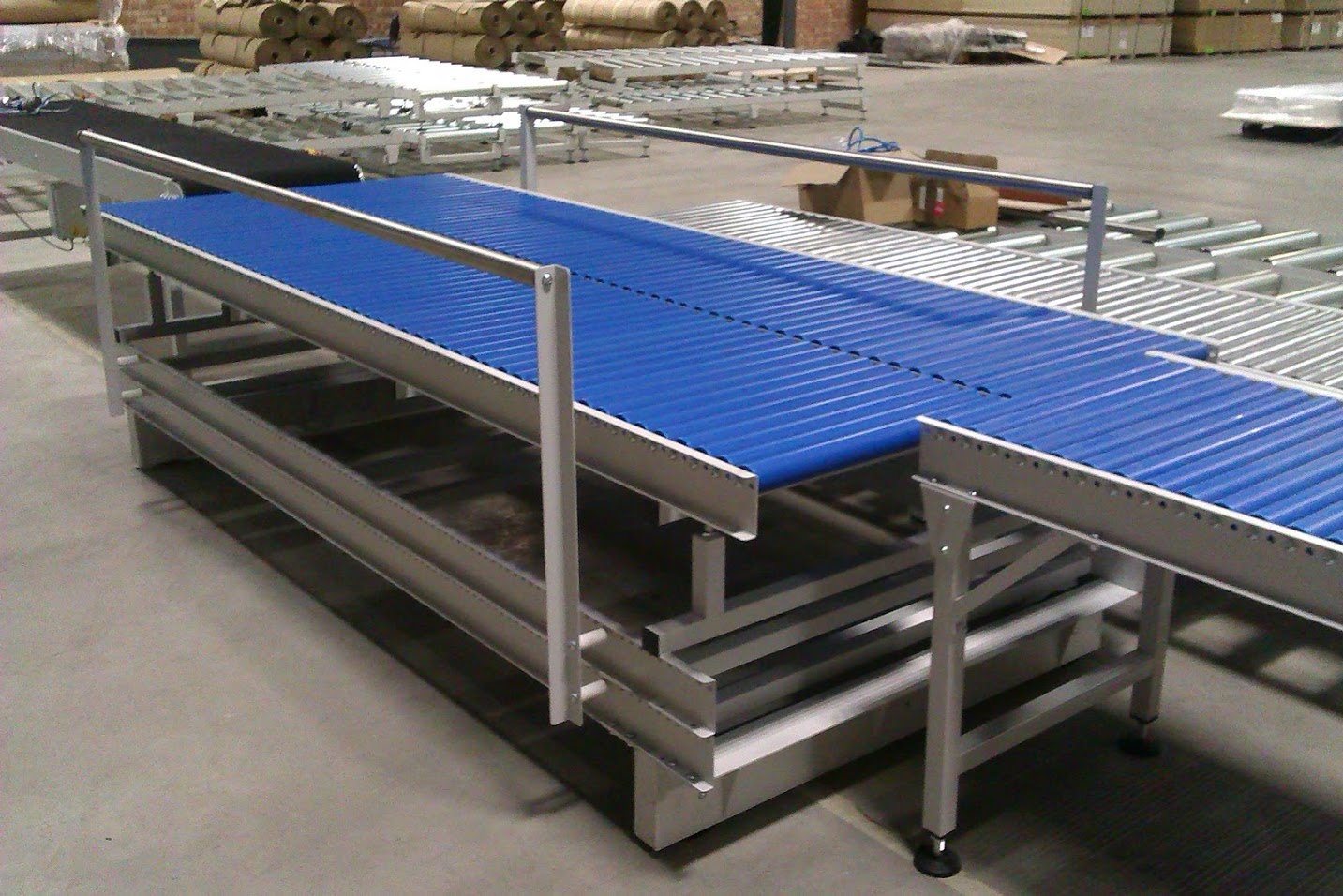 Site security gravity roller conveyors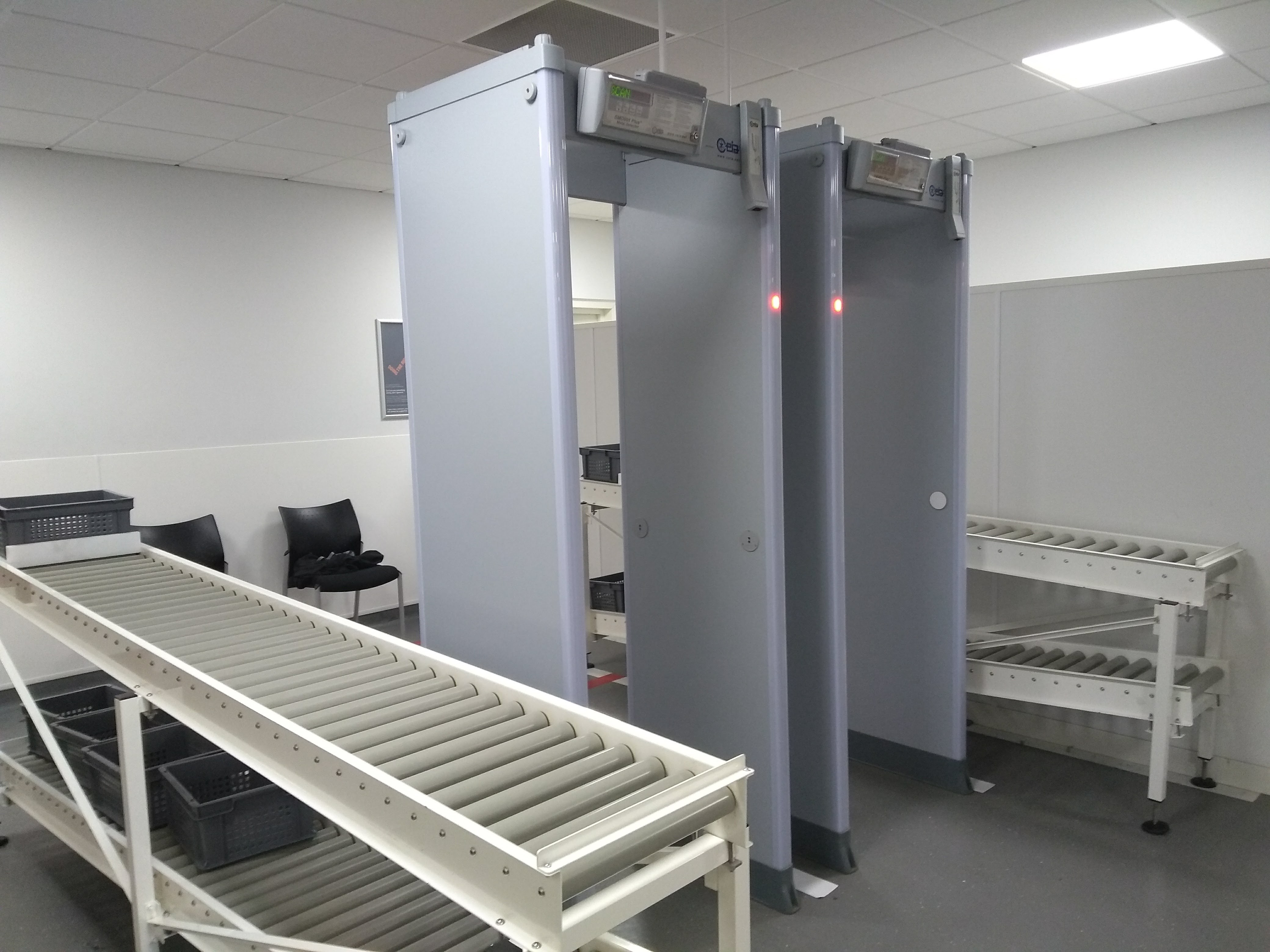 Other products manufactured by Spaceguard