Ready to use quick delivery industrial workbenches
With a wide range of storage, IT and process options available
Manufactured from welded steel section with a wide choice of work surfaces, Spaceguard manufacture a wide range of standard and fully bespoke industrial workbenches. Suitable for use within a number of industries including motor, engineering, electronics, education sectors to name but a few.
The robust workbench is delivered fully assembled (and wired if electrical items are fitted) and "ready for work".
Made to high quality standards the steel framed benches are built to last.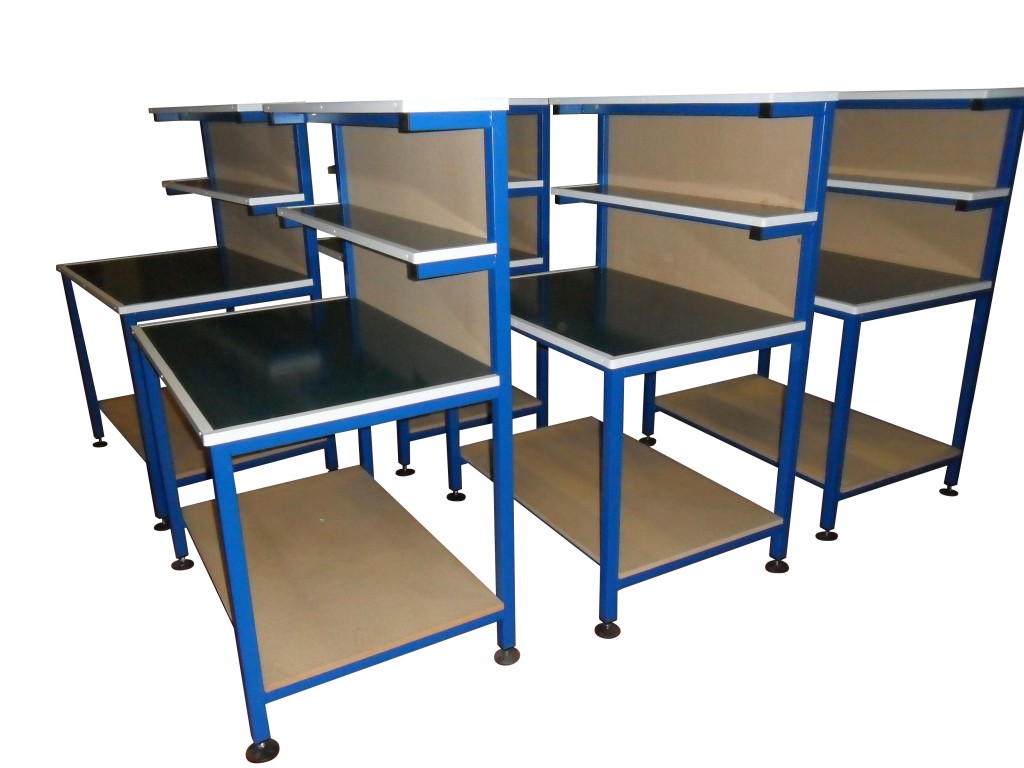 Benefits of ready to use industrial workstations
No assembly: Delivered fully assembled ready for work
No tools: Reduction in labour to construct and assemble
Robust: As the table is fully welded it is stronger and more durable than self assembly
Options: Options are fitted and wired – often trunking available
For more information please contact the Spaceguard sales team
Phone: 01482 363 445
Email: sales@spaceguard.co.uk