The bespoke packing bench manufactured by Spaceguard is customisable to suit a large variety of industries.
Below is a few examples of the range of benches we have previously designed and built for clients.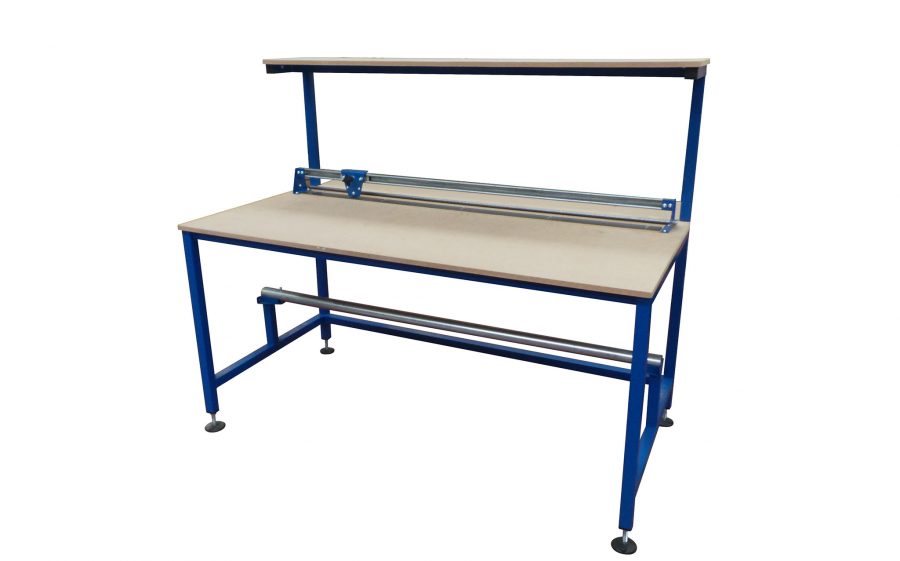 Packing Bench With Cutter
This bench is manufactured from a mild steel welded frame with an MDF top and shelves. It also has a cutter fitted to the back edge for cutting packaging materials such as bubble wrap.
Bench With Shelves And PC Mount
This bench has a melamine top and shelves with compartments for packaging materials and storage.  There is a PC monitor mount and a keyboard tray on an arm. There is also an under bench roll holder, power sockets, and a packing materials cutter.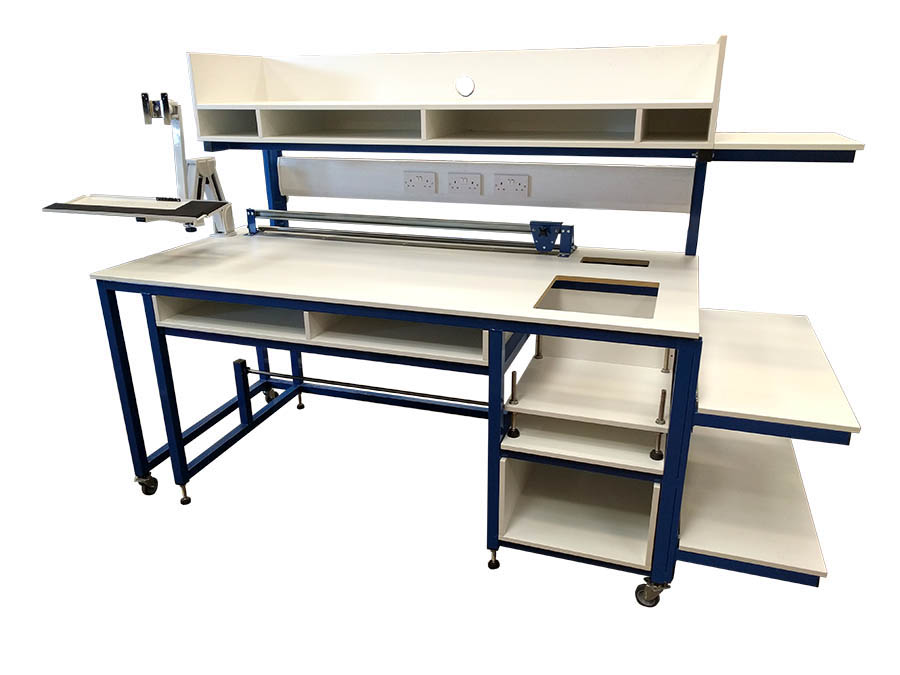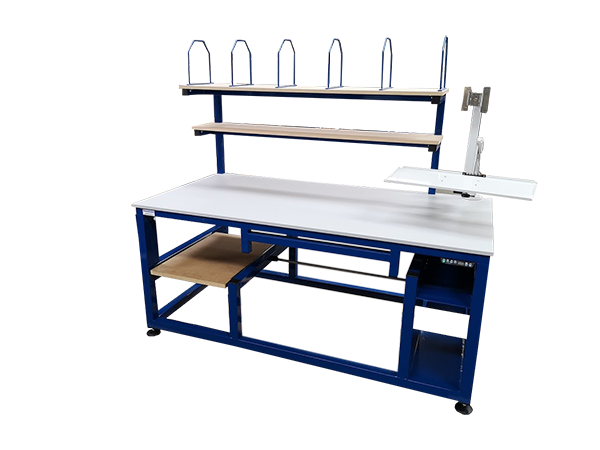 Bespoke Packing Bench With Dividers
This bespoke packing bench has a top shelf with dividers for packing materials such as boxes. It also has storage compartments, a monitor mount, keyboard tray, and a under bench roll holder.
Spaceguard is a UK manufacturer of workplace products suited for warehouses, ecommerce environments, fulfilment centres and also factories.
Over the years we have produced efficient solutions for industrial environments including conveyor systems, belt conveyors, gravity conveyors, in addition to workbenches, heavy duty workbenches and packing benches.
If you would like to find out more about Spaceguard products please contact us.