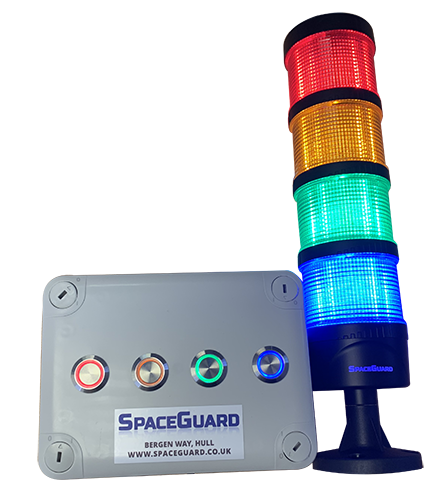 Andon Workstation Signal Lights
In Lean manufacturing Andon refers to any visual display that shows status information on the plant floor. The Andon light Kit from Spaceguard. Provides the necessary components to create an light signal system which will improve productivity. It can indicate line status, show when a team leader or materials are running low. Allowing users to highlight issues, ensuring down time is kept to a minimum. Spaceguard Andon workplace signal lights is a 24V system which allows up to 4 lights to be switched.
To discuss your requirements, please contact our sales team. By Phone: 01482 363445 or email: sales@spaceguard.co.uk
A simple call system for various applications such as manual workstations.
Colour coded buttons to highlight different statuses and process issues.
Options of stand alone kits for customer mounting, Bench mounted light stack or floor mounted Andon Station.
For use with a signal tower installed away from the Switches.
Options available for sounders for stop lights.
All Spaceguard Andon kits are supplied fully wired plug and play.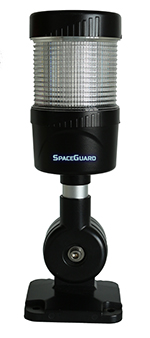 Reduce Downtime, Increase Productivity
Spaceguard Andon signal lights kits attract the eye, especially in places where noise is high and other signals might not be noticed. Depending on the color that displays, workers or team leaders immediately understand the potetial problem and are able to rectify minimising downtime in processes.
Our andon lights are ideal for Lean processing. The Spaceguard signal towers are made using high visibility LEDs to maximize view whilst providing running cost over typical bulb systems.