Ideal for assembly workstations, inspection tables and parts transfer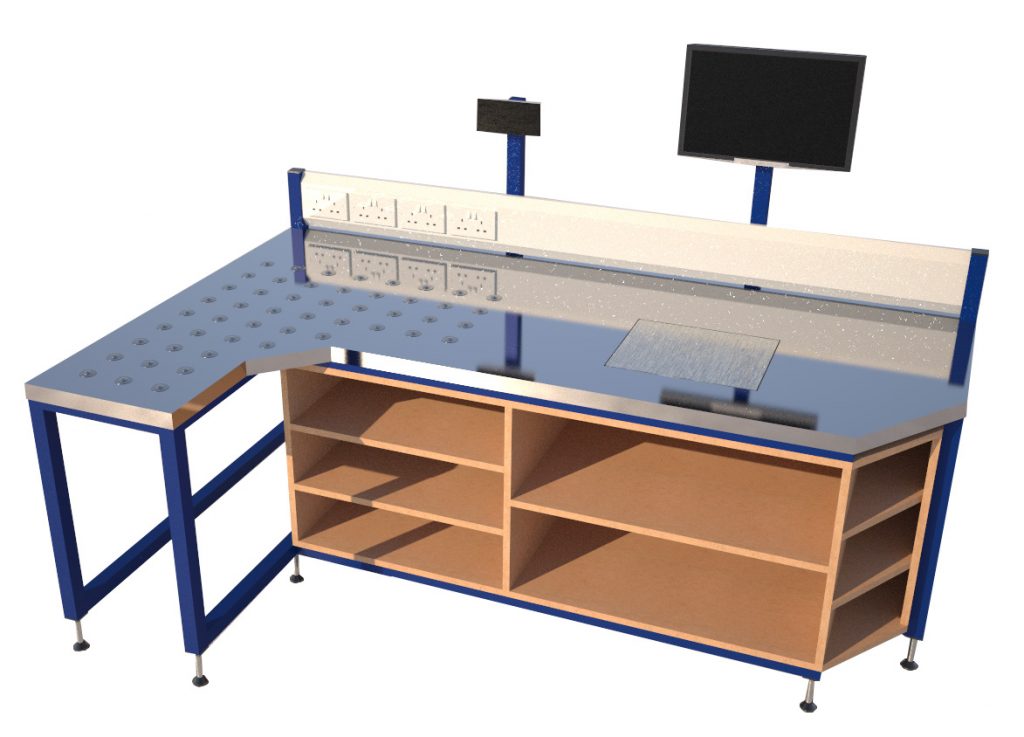 Ball transfer table are often used when there is a requirement for products to be manually rotated or positioned, such as an assembly work station or other similar operation that requires quick, easy handling of the product.
Ball transfer tables are also used within gravity conveyor systems to transfer cartons or totes from one line to another. They are widely used on workstation applications to aid assembly, inspection, or testing. Ball transfers simply make it easy to move or rotate light or heavy unit loads with a flat bottom.
Standard Ball tables
Spaceguard manufacture a wide range of ball transfer tables, suitable for use within a large selection of industries. Whether they are been used to feed or locate into machines or incorporated into a ball transfer tables conveyors or production system
Work cell ball tables
Spaceguard manufacture both fixed and automated assembly cell systems, Ball tables can be placed within the production work cell to all material movement around the cell, with bespoke design service available
Bespoke Ball Tables
Bespoke ball tables can be made to your requirements whether you require special shaped or mixture of ball and roller table Spaceguard can supply you exactly what you require.
Please contact the Spaceguard sales team with your requirements. By phone: 01482 363445 or email : sales@spaceguard.co.uk
Other products manufactured by Spaceguard include