Over conveyor workstation manufactured in the UK by Spaceguard
Phone: 01482 363445 Email: sales@spaceguard.co.uk
Fitting of a over conveyor workstation over an existing conveyor. Changes simple transport, into beneficial assembly, packing or testing space.
Designed to provide access to tools, equipment or packing materials. Without obstructing impeding the transport stream. Turning a simple gravity roller conveyor, into a fully functioning assembly or process line.
Enhances any transport operation. Where workstations are utilized by permitting simple, ergonomic access to the transport line without consuming floor room
The Conveyor workstation fit directly over any new or existing, belt conveyor or gravity roller conveyor. Designed to suit the specific operation carried out. With storage and information for the operator, giving workers better ergonomic position. Business owners receive higher productivity with minimal investment. Conveyor workstations provide, organization and workflow to your product or packing line. Whilst maximizing floor space increasing productivity. Improve facility aesthetics. Simply "they reduce the time and errors in processing orders".
A Conveyor workstation manufactured by spaceguard will bring increases in productivity
Order collation station

Ideal for multi pick applications. Mounted over conveyor, boxes of parts can be loaded on to the workstation. Allowing easy collation and packing into shipping carton. This is a low cost method of increasing productivity when the same items are repeatedly placed within the shipping box. Available with min roller tracks and full width conveyor rollers dependent on the product stored.
Packing conveyor workstation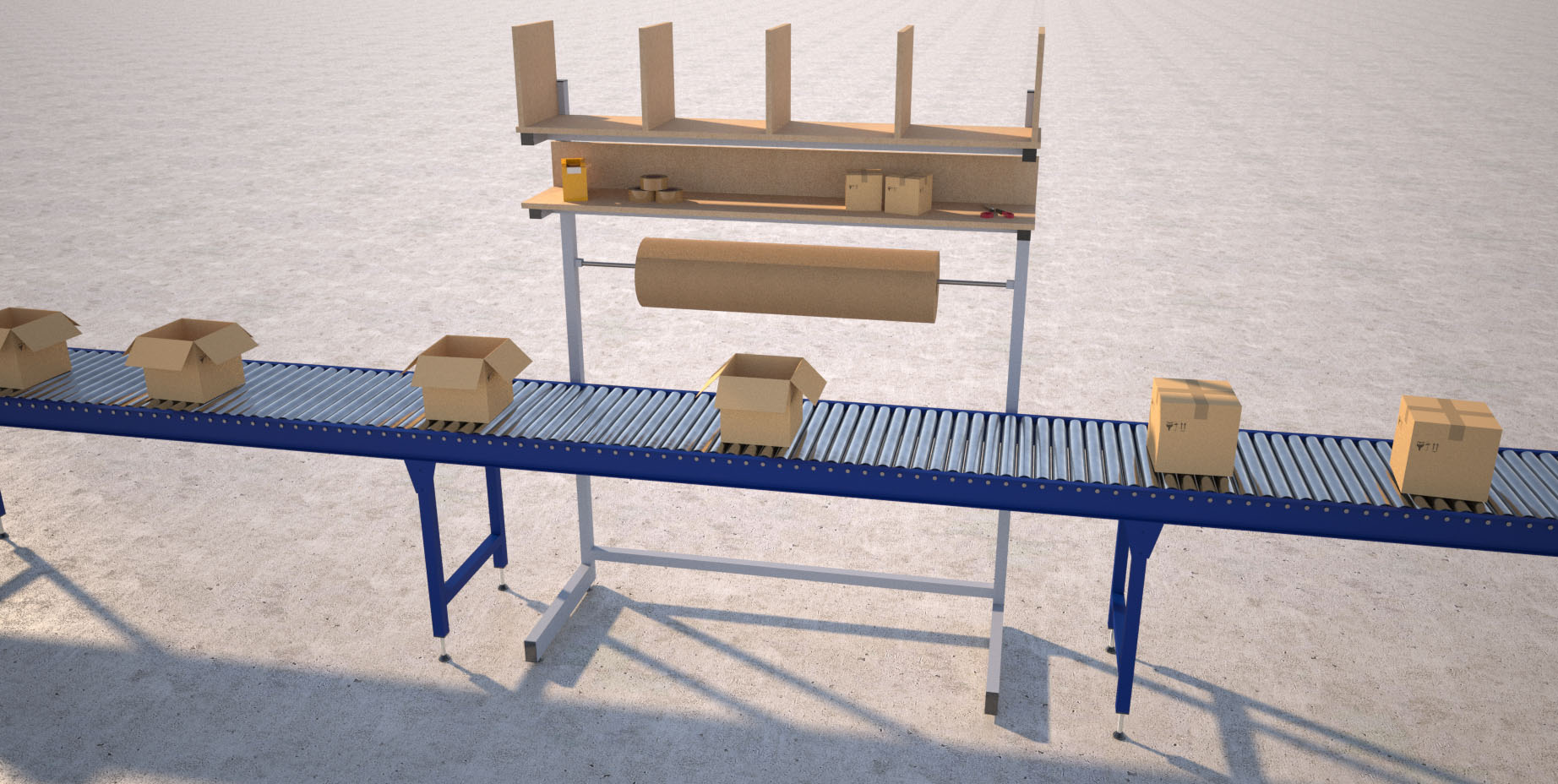 Used for final packing and void fill of boxes. collated boxes are placed on the conveyor. As the carton passes the contents can be checked and final packing materials added. This unit can include packing material storage both under and over conveyor. Packaging roll cutters are also good way to improve safety in the packing area. IT equipment including label printers. Along with barcode reader mounting. These units are made to your specifications.
Assembly conveyor workstation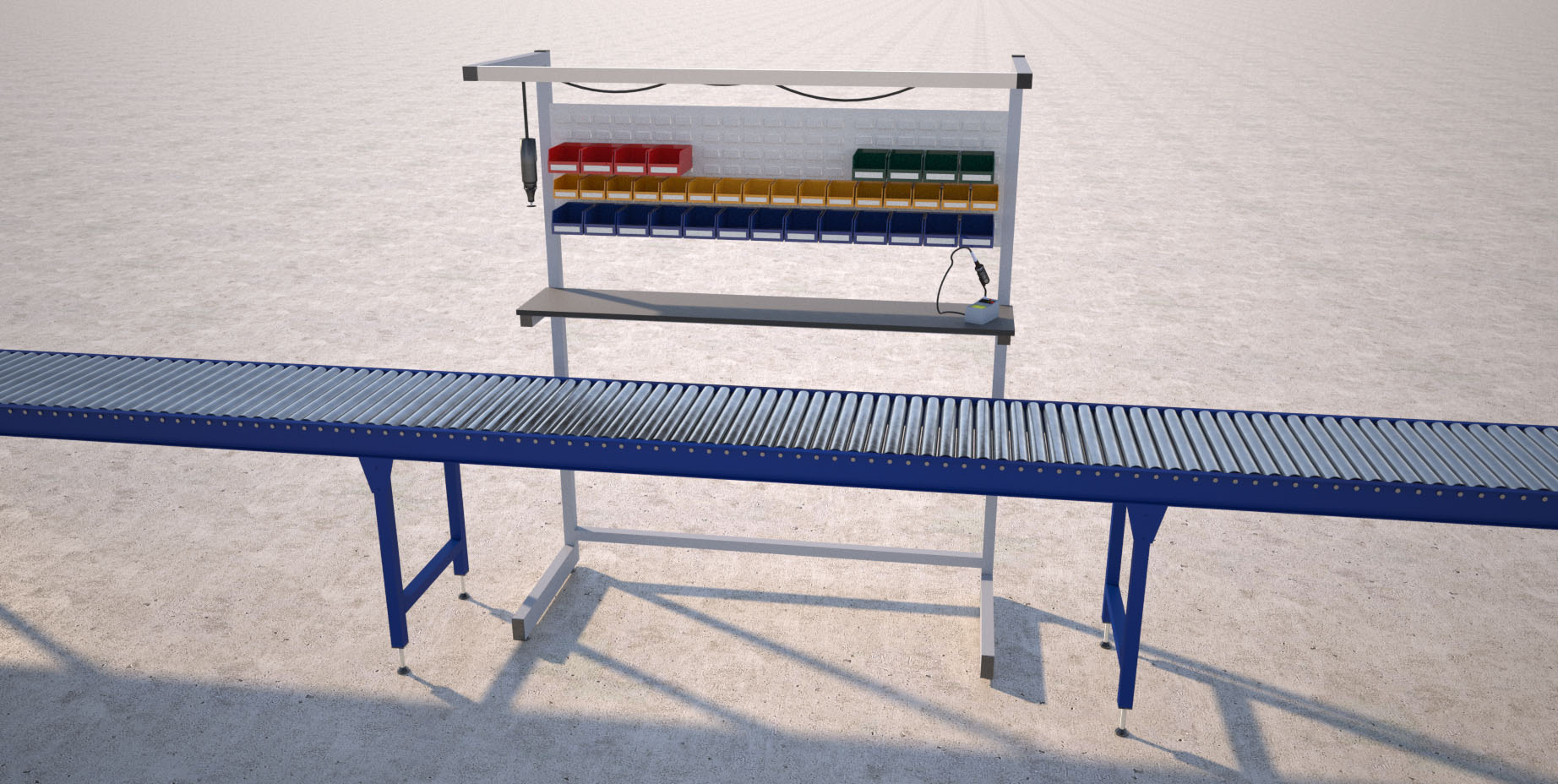 Ideal for assembly lines. The over conveyor workstation takes a standard conveyor and changes it into a full assembly line, with the flexibility to be moved, changed and adapted as your company and products change. These units are ideal to make productive work cells as companies needs grow, whilst ensuring flexibility to cater for future growth. Units can include parts storage, additional work space. electrical sockets, Overhead mounted tool rails, IT equipment, equipment shadow boards or tool peg boards. over conveyor assembly workstations are designed to suit your process.
IT and Electrical over conveyor workstations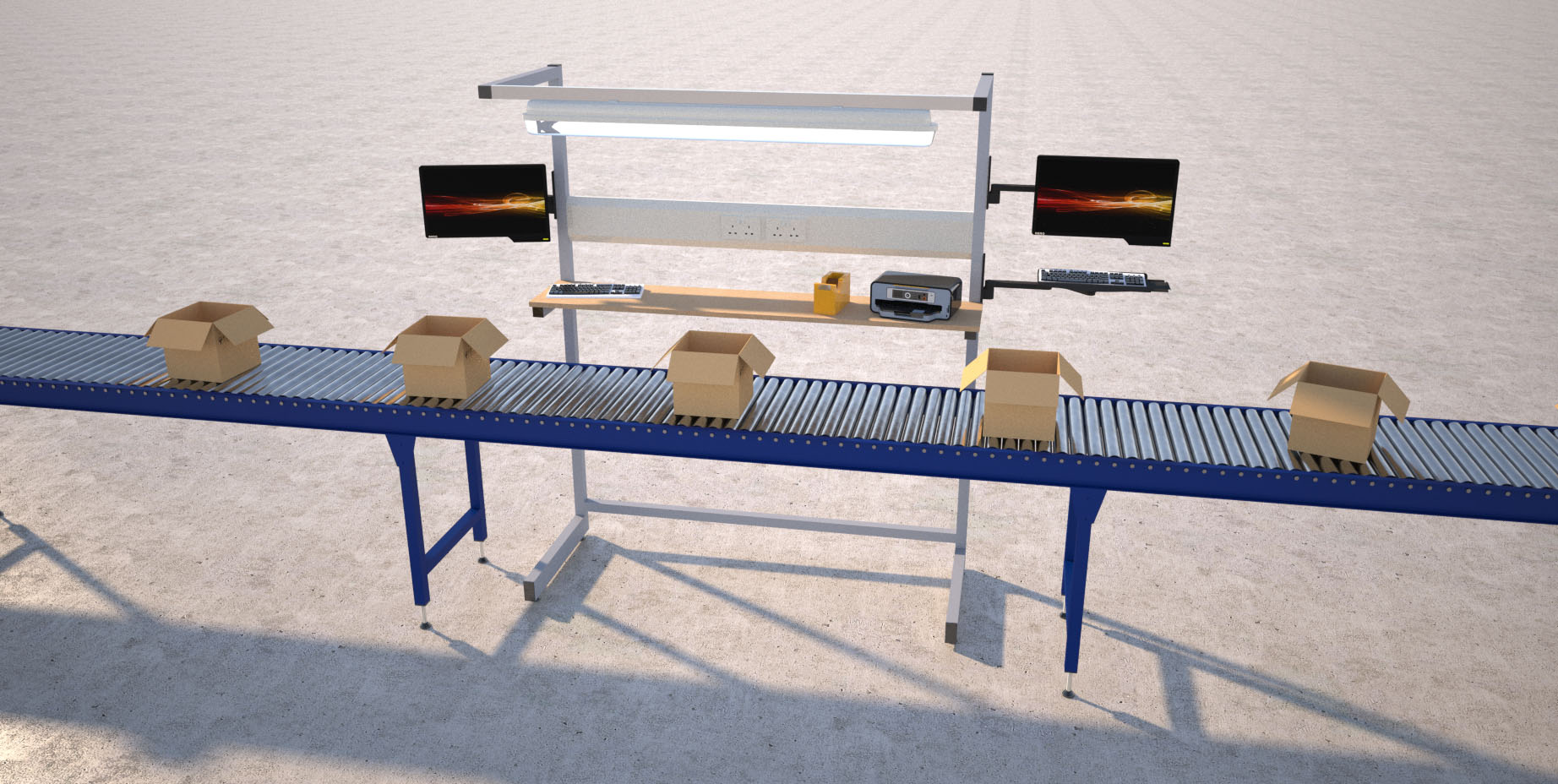 There is often a requirement to for IT based functions within the, assembly, collation and packing of products. Spaceguard is able to manufacture over conveyor workstations which can be used either as stand alone unit or can be incorporated into order collation, packing or assembly work stations.
Conveyors and automation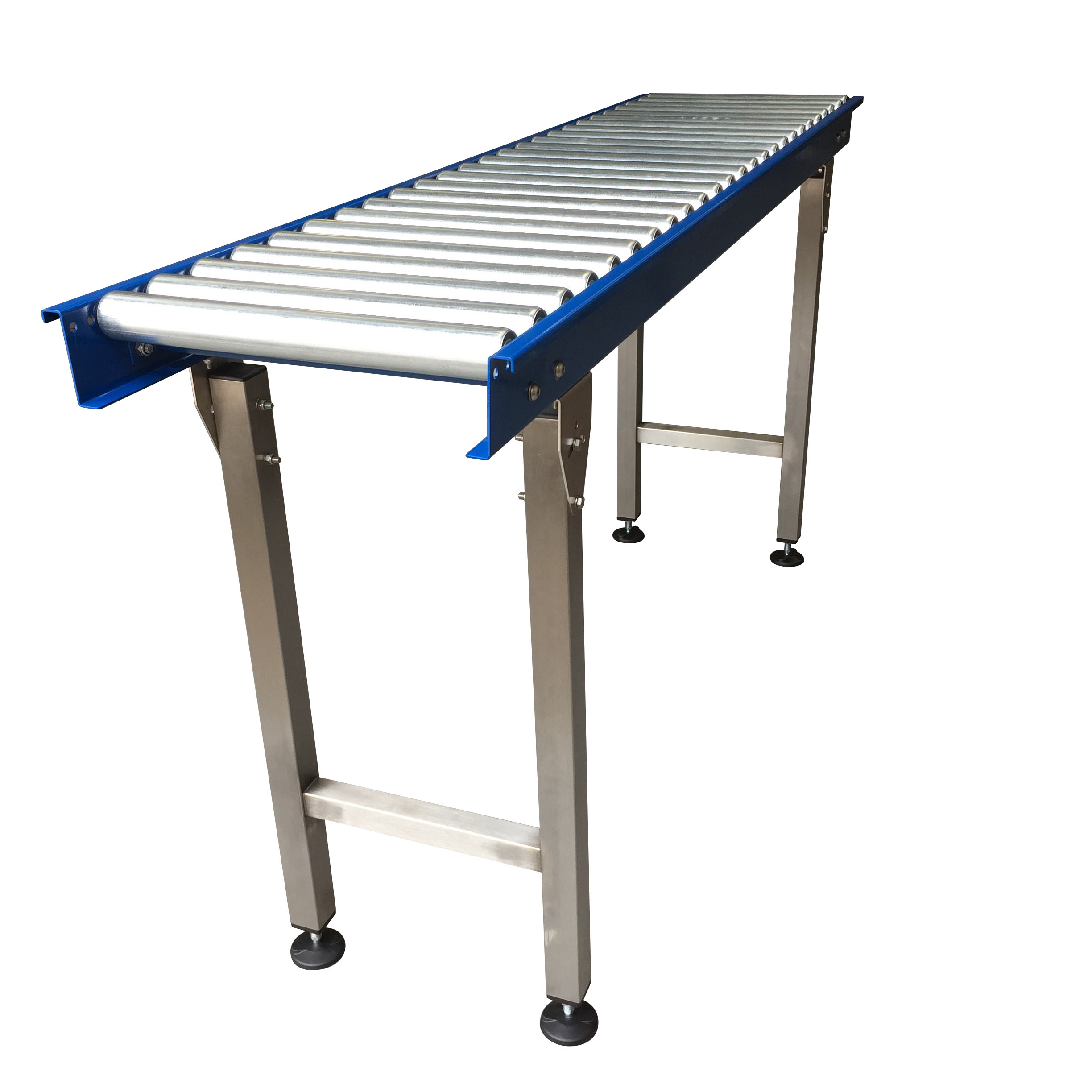 Along with manufacturing the comprehensive selection of workstation and accessories, Spaceguard manufactures and supplies a wide range of roller and belt conveyors from both stainless steel or powder coated mild steel. These can be used as stand alone units or with electrical controls can be made into a fully functional conveyor system.
Please contact our sales team to discuss your requirements. Phone: 01482 363445 . Email sales@spaceguard.co.uk