Modular belt conveyors – manufactured in the UK by Spaceguard.
Phone: 01482 363445 or Email: sales@spaceguard.co.uk for a competitive quotation
Our team are available to discuss all your modular belt conveyor requirements. They will be able to advise you on the best solution to suit your requirements.
About Modular Belt Conveyors
Belt conveyors by Spaceguard provide a reliable solution for a wide variety of conveyor applications. The positive driven belt conveyor is able to be configured to conveyor products. For example horizontally, up inclines and round corners (space permitting). The hygienic design of the medium duty conveyor is ideal for many areas including industrial and direct food applications. It is particularly suitable in environments where after use cleaning and wash down is required. This is especially important in food processing for example.
With many years experience in delivering reliable bespoke stainless steel conveyors. Into the food and pharmaceutical industries. Along with a wide range of industrial applications. As a UK manufacturer Spaceguard is an ideal partner to deliver a robust and also reliable and long lasting conveyors, at a realistic cost to your requirements.
Modular Belt Conveyor from Spaceguard
Hygienic design, suitable for cleaning, also wash down.
Proven conveyor product. therefore low maintenance.
Length and widths to your specification, as a result tailored to suit your application
Quality reliable components in addition to excellent customer service.
FDA Approved materials.
Supplied together with manuals including material compliance information.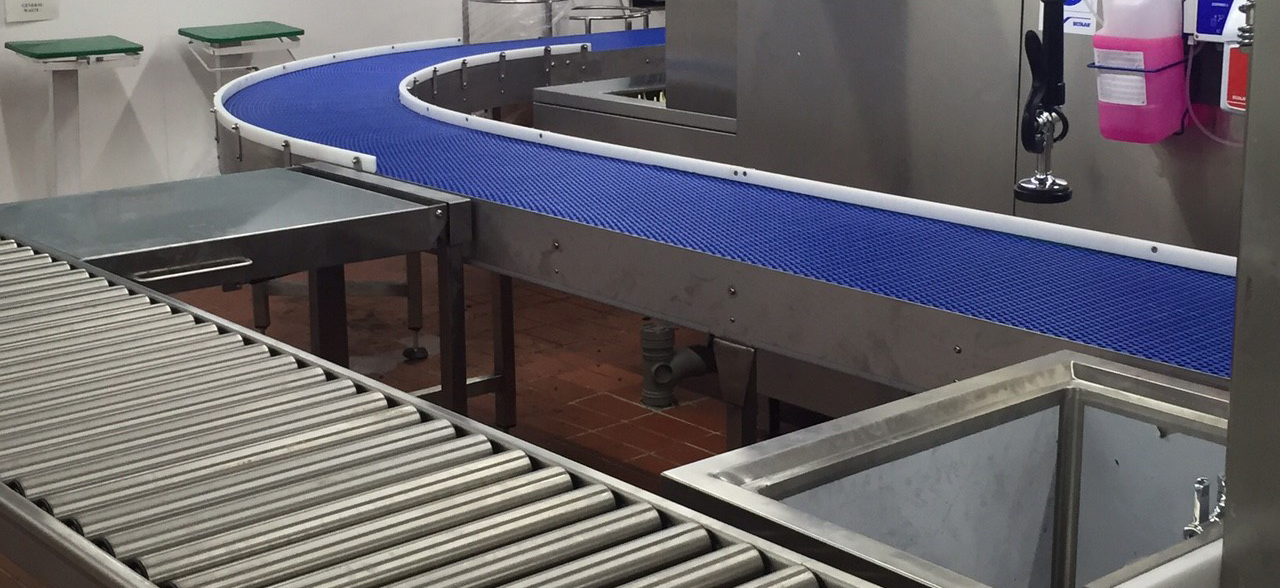 Spaceguard in addition to belt conveyors is a manufacturer of many types of industrial workspace products. Supplying robust, low maintenance and high quality equipment for numerous industry applications. If you require any information regarding our products please don't hesitate to contact our knowledgeable sales team.
Products also manufactured by Spaceguard include