Wood workbenches, bespoke made to your requirements by Spaceguard
The wood workbenches range is robustly manufactured, with solid wood construction and a 30mm MDF or Hardwood top. It is ideal for a wide range of industrial, woodworking, craft, and also hobby use.
In addition to being heavy duty, and built to last, all Spaceguard workshop benches are delivered fully assembled and ready for use.
We also manufacture steel workshop workbenches which are custom built to suit your requirements.
Phone: 01482 363445
Email: sales@spaceguard.co.uk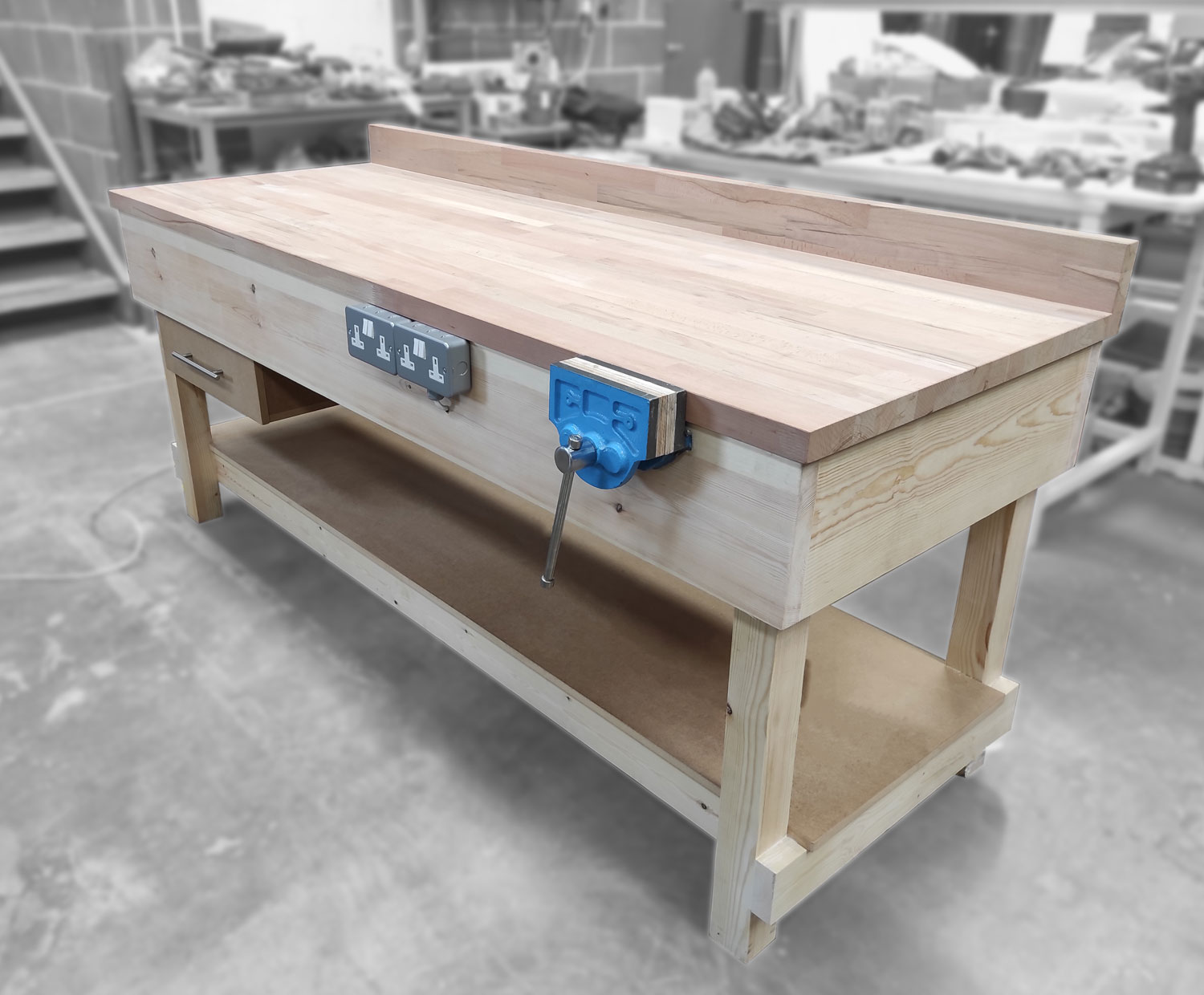 With a wide range of options and accessories including under bench storage shelves, cupboards, drawers, and also tool storage. Along with options for vices and electrics, Spaceguard wooden workbenches are an ideal work table.
Spaceguard Multi-Function workbenches solve the problem of moving from woodwork to metalwork as the benches can easily be adapted for both types of work. The solid wood construction and durable worktop ensures the bench has maximum rigidity for constant use.
Along with rectangular benches, Spaceguard are able to manufacture fully bespoke units. From concept through to design, whether the issue is space or shape.
For further customization please contact our sales team as we can manufacture your wood workbenches to your exact requirements.
Receive a FREE quotation
Please complete the form below to send a message to our team.
For product and pricing enquiries please include a brief overview of your requirements.
Quick response guaranteed
8-5pm Mon to Thurs, and 9-3pm on Fridays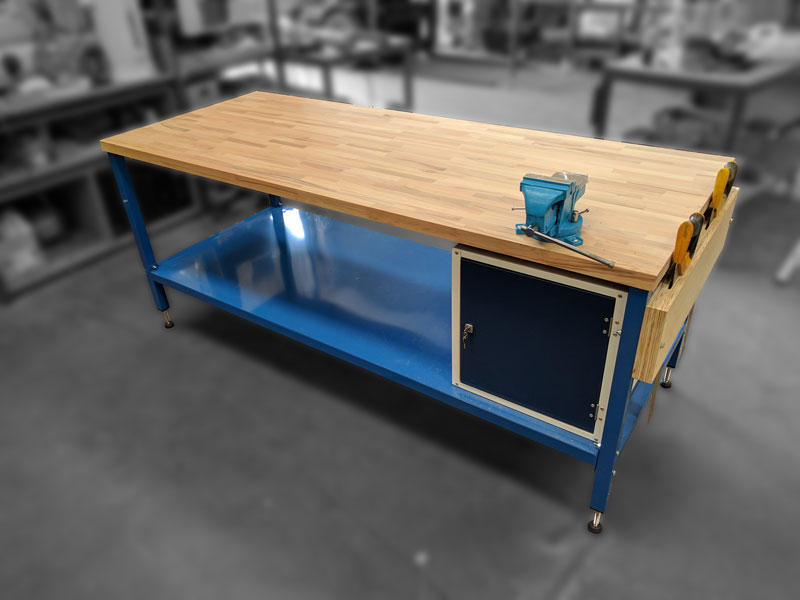 Wooden workbenches & wooden top benches designed & manufactured by Spaceguard in the UK