Mobile workbenches UK Manufactured by Spaceguard
All mobile workbenches arrive at your site fully assembled and ready for work.
Work benches with wheels are useful for all types of environments, from the workshop to the classroom. With a mobile bench you can bring the bench to wherever you need to work. We supply workbenches that are able to roll smoothly across your work space. With heavy duty lockable castors you can keep the bench securely in place whilst working, then unlock to wheel your bench away when you're finished.
For more arduous environments or tasks we also manufacture heavy duty mobile workbenches.
We manufacture all benches to order. Please contact our sales team if you require any further information.
Phone: 01482 363445
Email: sales@spaceguard.co.uk
Workbenches on wheels
Our mobile workbenches come with heavy duty castors with swivel and lockable wheels. As we manufacture to suit your requirements we can supply benches with wheels suited to your environment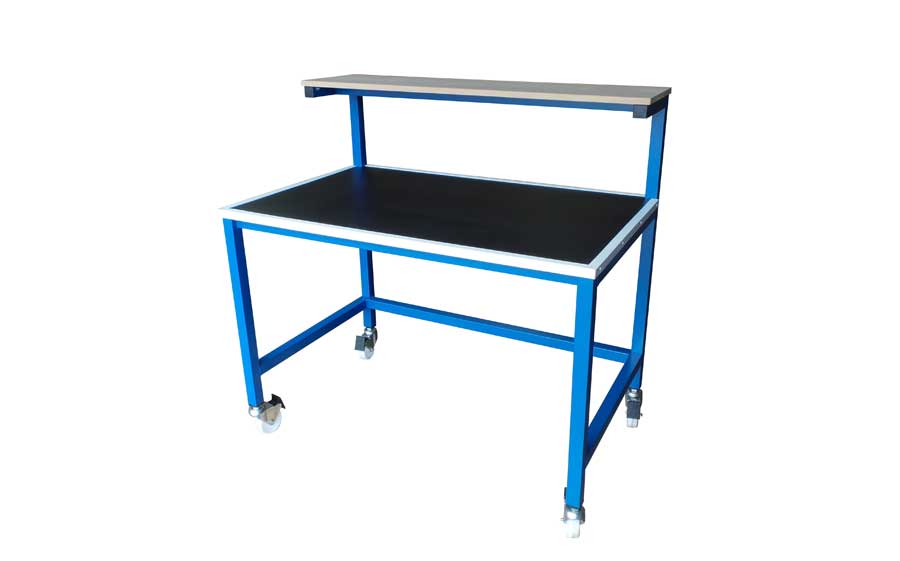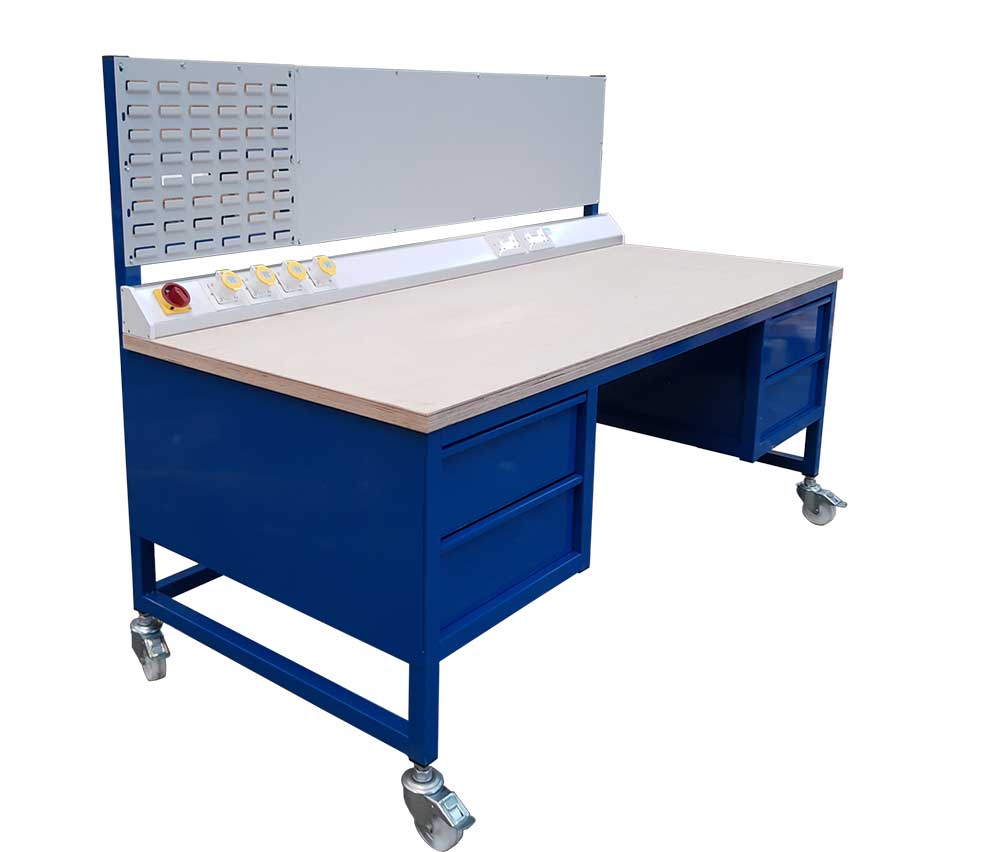 Mobile workbench with drawers
Efficient storage is important in any working environment to keep the area clean, tidy, and safe. Our benches can be manufactured to include sets of drawers as required.
We offer both metal drawers and wooden drawers, and also plastic tray drawers which are easy to remove and clean.
Workbench with vices
Whilst you might want your workbench to be mobile, you likely want whatever you're working on to stay put. That's why we offer workbenches with vice plates, and also vices supplied as required.
Our standard vice options include woodworking, engineers, and inset vices. We can however manufacture your bench to suit any vice you require.