Custom built workshop workbench, manufactured by Spaceguard
Spaceguard manufacture workshop workbenches that are designed and built to suit our customers specific needs. As a result our workshop workbench range has proven reliable and durable even in the most arduous of environments.
Generally our workshop benches are built around a strong welded section frame which is designed to last. However we also manufacture wooden workbenches which have proven popular in school, college, and university workshops.
Please contact our sales team to discuss your specific requirements.
Phone: 01482 363445
Email: sales@spaceguard.co.uk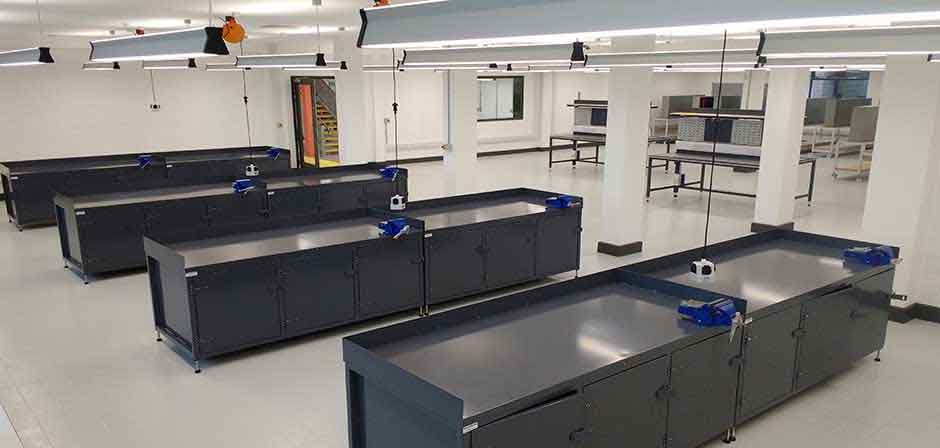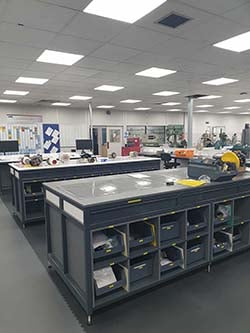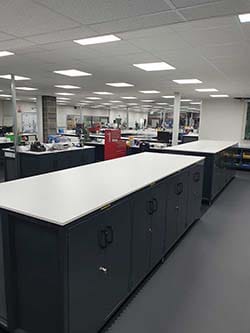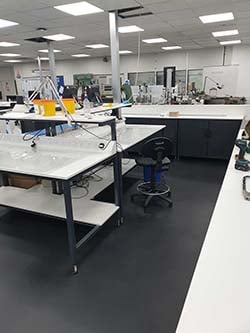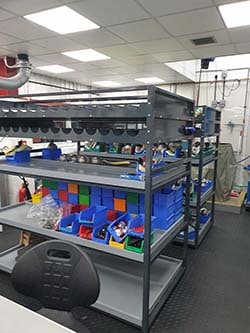 From a single bench to a full workshop fit out, from concept to completion we have the solutions to meet your needs.
Built to your specific requirements.
Delivered to site fully assembled or custom installed.
To fit your building and requirements.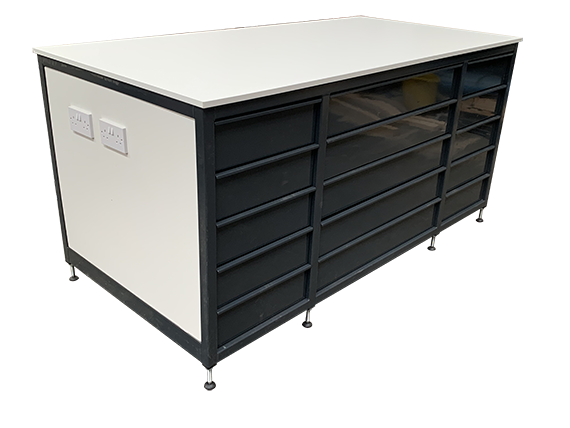 Workshop drawer units
Spaceguard manufacture workshop drawer units to suit your specific requirements. Manufactured from formed, fabricated steel. With weight options from 30 kg to 300Kg per drawer. As all Spaceguard benches, electrics and services can also be built within the unit.
Workshop workbench cupboard Units
Robustly constructed from welded steel sections. With an epoxy powder coated finish. The workshop workbench cupboard ranges are built to last and delivered fully assembled. All benches & cupboards built to your sizes and specifications. Units can be built in a modular format to provide a custom workshop layout. Spaceguard also manufacture base high duty workbenches.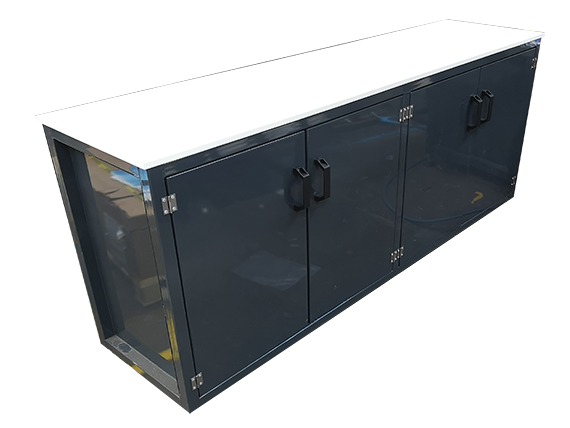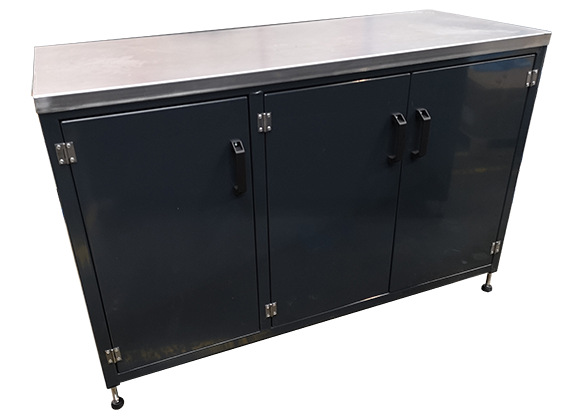 Workbench worktops
With a wide choice of high duty worktops available, to suit your requirements. Including, hardwood, steel, laminates, rubber topped or plain board. Workshop workbenches manufactured by Spaceguard can be manufactured to mount vices or higher duty work areas.
Please contact our sales team to discuss your requirements.
Heavy duty tote storage for workshops
Spaceguard manufacture robust, custom built tote and crate storage racks. Built from fabricated mild steel section and finished with powder coated paint finish. Our storage racking is built to be easy to load and unload, especially with heavier items. Load testing of units is also available for more critical units.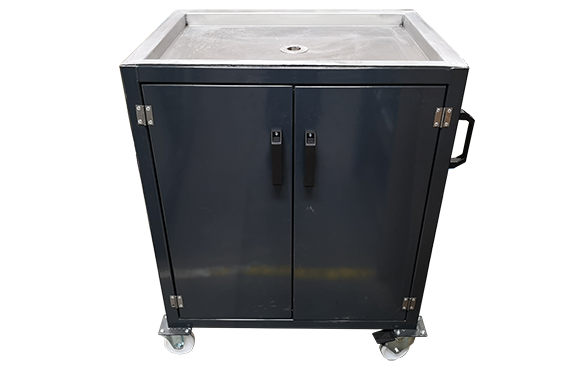 Workshop workbench – oil draining
Custom manufactured liquid drain units, complete with solids sieves. Available as fixed units or mobile. Plumbed to fill drum or pump to IBC. Please contact our sales team to discuss your requirements.
Arbour press stand – workshop workbench
Spaceguard Arbour press or torque gauge mounted benches. Manufactured from fabricated thick section steel. Fitted with re enforced worktops, ideal for press mounting. Along with a high weight base and lower structure to help with stability. These units can also be built into Spaceguard heavy duty workbenches.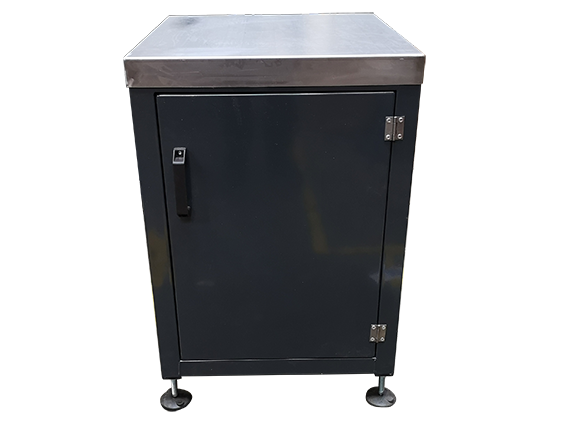 Heavy duty workshop storage shelves
Fabricated and welded to suit your specific size and load requirements with a high safety factor. Spaceguard storage shelving is very robust. With a wide choice of options for top and shelves including hardwood, steel, anti static or polyethylene. The units are aesthetically pleasing and are designed not to move when loaded or not. Please contact our sales team to discuss your requirements.
Workshop tooling cupboards
From small tooling cupboards for individual machines to large workshop tooling cupboards including shadow or peg boards. Spaceguard is an ideal partner for the manufacture of robust, visuall pleasing custom built tooling and storage cupboards.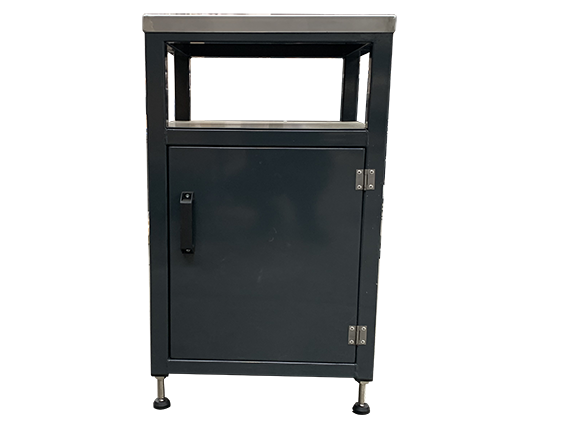 Receive a FREE quotation
Please complete the form below to send a message to our team.
For product and pricing enquiries please include a brief overview of your requirements.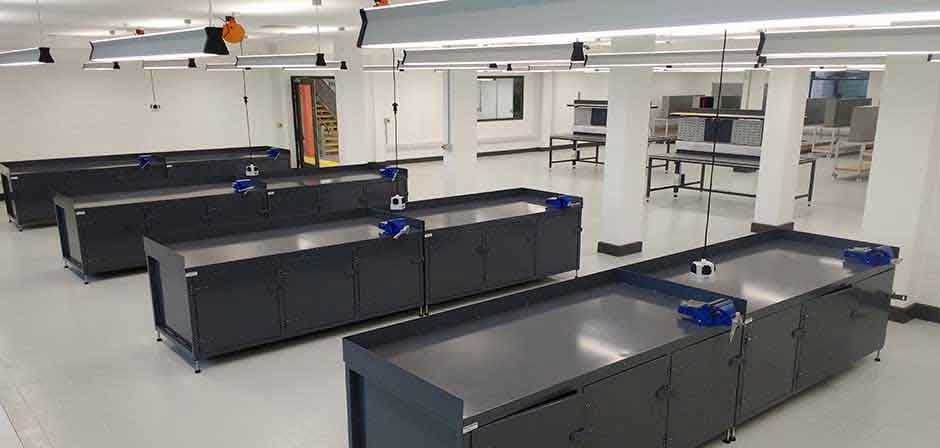 Workshop workbenches manufactured to suit your space and requirements