Heavy duty workbenches. Manufactured to your specifications. In the UK. By Spaceguard.
As a UK manufacturer. Spaceguard is an ideal partner. For the manufacture of your heavy duty workbenches. From a straight forward workbench. To more complex custom built heavy duty workbenches. Or bespoke fitted benches. Designed for a specific application. Spaceguard have gained a good reputation for manufacturing. Robust well engineered. Welded steel workbenches and workstations. Designed to perform in even the most arduous of applications. With options for independent load testing and stamping. For specific applications. Spaceguard are a flexible company to work with delivering and installing where required. Heavy duty workbenches and work stations.
Please contact our sales team to discuss your specific requirements.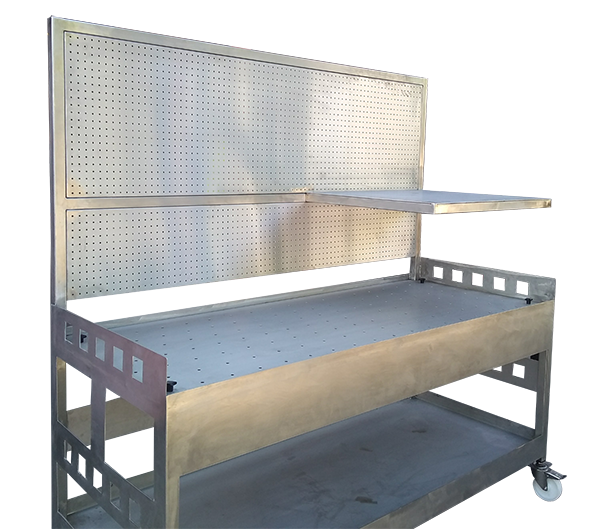 Along with painted mild steel heavy duty benches. Spaceguard manufacture heavy duty workbenches from stainless steel. Both from customer design drawings and specifications. Working with customers to ensure robust units, which meets application compliance as required. Please contact our sales team to discuss your individual requirements.
Phone: 01482 363445 or email sales@spaceguard.co.uk