Food Conveyors in Stainless Steel by Spaceguard, the ideal partner for food & beverage production conveyor systems.
Hygienic, easy to clean conveyors
Spaceguard food production conveyors are widely used across all food production sectors to ensure simple and efficient processing of all food items.
We have designed and produced conveyors specifically for the meat processing industry, as well as fruit and vegetable sorting and packing. Our design team has the capability to create food conveyor systems specifically suited to your production requirements. Stainless steel conveyors are also built to FDA standards.
The use of modular belts allows for wash down, and disinfecting as is required. Modular belt conveyors have the added benefit of easy maintenance should the belt become damaged. The interlocking material which the belt consists of can have sections removed and replaced with ease. It is also durable enough to withstand sharp items, making them ideal for use with meat processing lines.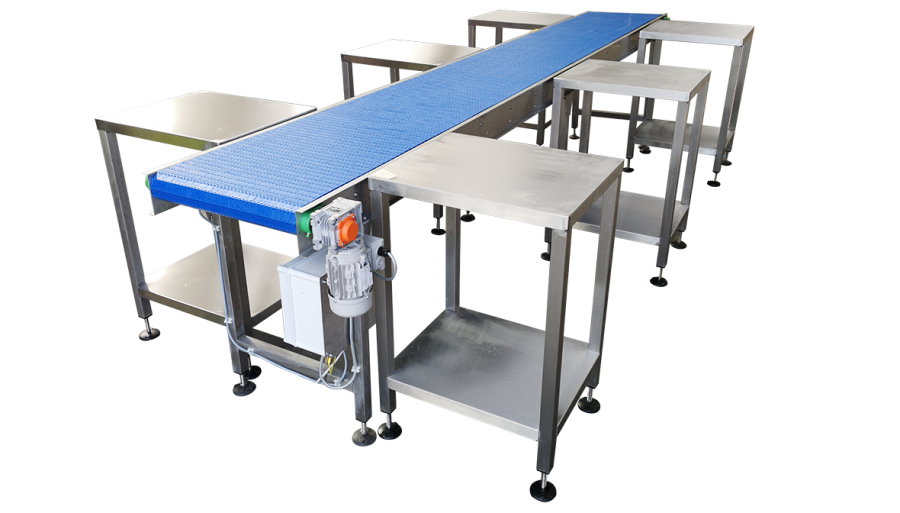 Ready For Work
Food Production Conveyors by Spaceguard built highly reliable, with low maintenance required.  All our standard conveyors arrive ready for work, however for bespoke conveyor systems installation is available.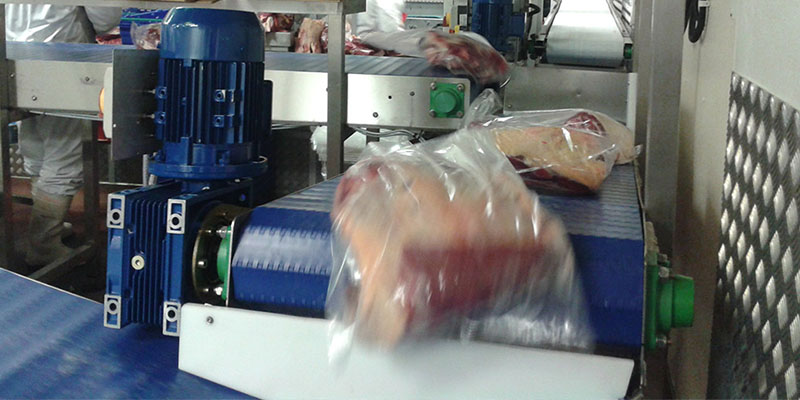 What foods products can be handled?
Fruit
Vegetables
Meat
Poultry
Boxed goods
Pet food
Dough & Bakery products
Frozen food
Confectionary
What benefits can a food conveyor provide?
Integration with a labelling system
Product drying
Product Packaging
Separation
Food grading
Product cleaning
Efficient transportation
Suitable for use in refrigerated areas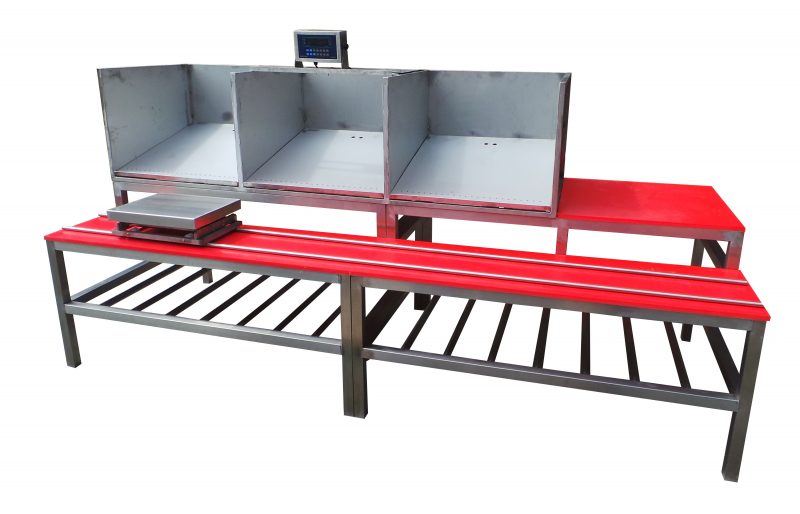 Workstations & Benches
In addition to food Production conveyors, Spaceguard also manufacture workstations and workbenches for the food preparation industry. These come available with durable worktops of hygienic materials making them suitable for use with all food types. These can be built alongside or integrated with our conveyor systems. We also offer premium meat process tables, durable enough to withstand sharp blades and cutting tools. All our food processing benches and tables are made from high quality food grade materials.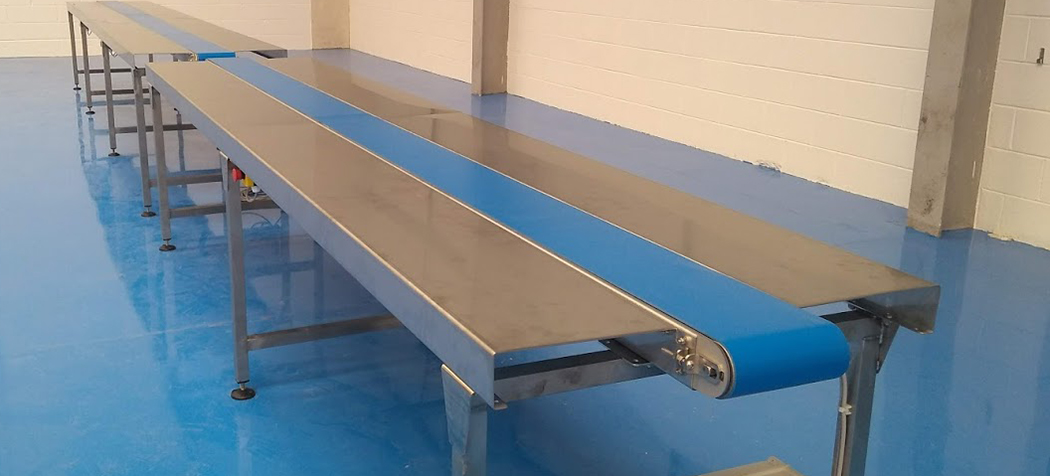 Spaceguard also manufacture a wide range of Industrial Manufacturing & Processing Equipment
With over a decade of experience in manufacturing high quality equipment, our team has an understanding of most industries and their specific requirements. We also manufacture belt conveyors, and gravity conveyors for general packing & complete warehouse solutions. Please contact us with any queries.
Email: sales@spaceguard.co.uk
Phone: 01482 363445