As a UK manufacturer, Spaceguard is able to competitively design and built industrial workstations, conveyors and other warehouse equipment to your specific site and process requirements.
Industrial workbenches
Manufacturing both standard and bespoke process workbenches. With a welded frame design and a wide choice of accessories and worktops available. Where required we are able to work with you to perfect the design for the individual application. Whether your requirement is for one off bespoke or 100 off standard. Spaceguard manufacture durable robust workbenches, which are competitively priced.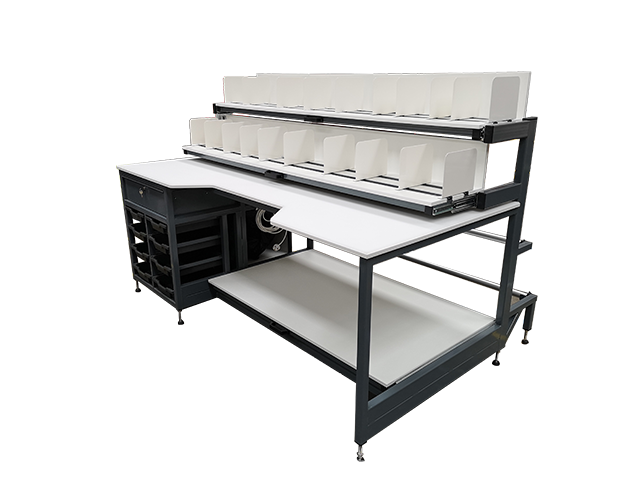 Bespoke shelving and carton storage racks
Spaceguard are UK manufacturers of bespoke high duty storage shelving and carton flow FIFO racks. Manufactured from welded section to your specific requirements. The robust structure is finished with epoxy powder paint. With a wide choice of shelf materials or rollers.
Belt & Roller Conveyors
As UK Manufacturers, Spaceguard are able to supply and install. A wide range of belt and roller conveyors. Including gravity roller, driven roller & ball tables. From a one off conveyor to an process flow line, Spaceguard are an ideal conveyor manufacturing partner. Producing competitively priced , robust, reliable conveyors. With options for full installation service where required.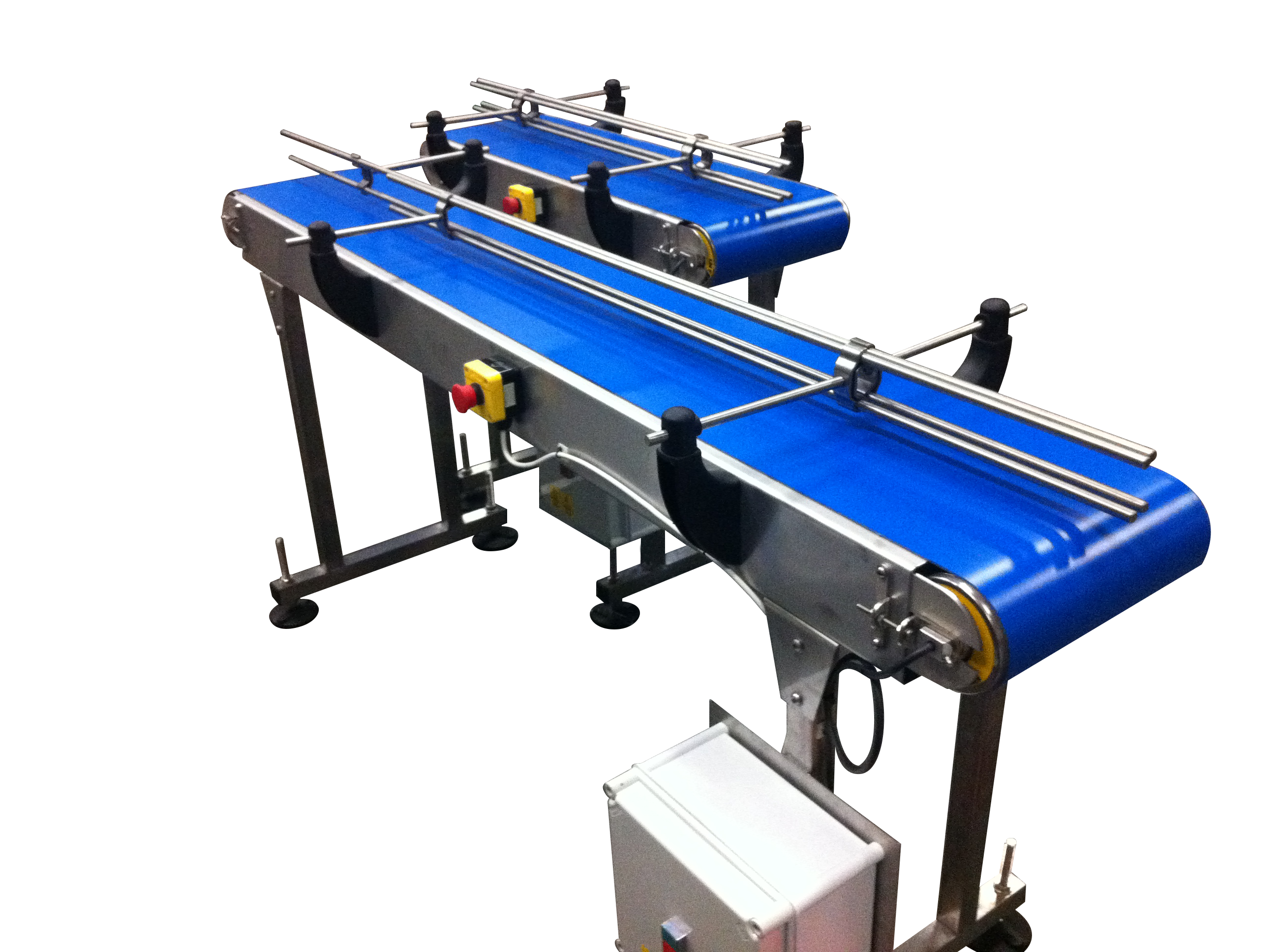 Industrial Trolleys
Trolleys designed and built to suit your specific requirements. Whether used for packing, storage or transport. Spaceguard manufactured trolleys are robustly built from formed and welded steel section. Finished with epoxy powder coated paint and fitted with durable caster wheel to suit the application.
Walkway and pedestrian barriers
The designation of defined walkways through any production or warehouse area is an important part of personnel safety. Manufactured from heavy duty welded steel section. Spaceguard barriers provide a ashetically pleasing robust solution for your walkways. Manufactured to your specific requirements. Along with fitting service where required.