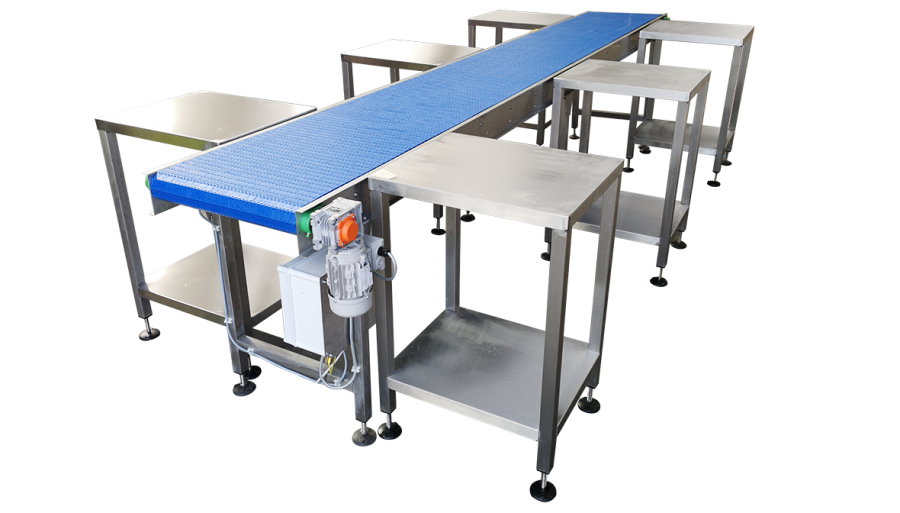 Spaceguard are UK Manufacturers for food packing and processing conveyors, workstations and tables.
Spaceguard is an ideal partner for the design and manufacture of stainless steel conveyors, food handling and automation equipment. We produce a wide range of reliable automation equipment for, product transport, in addition to packing & processing workstations. Suitable for both direct food (and also washdown) or handling packed products. Spaceguard conveyor equipment is proven within food processing and packing environments. Combining high levels of reliability, with low maintenance.
Please contact our sales team for more information:
Product Range Includes
Bespoke construction to suit your application
Product processing and transport conveyors
Stainless steel workstations
End of line Inline and  also rotary packing product accumulation
Metal detection conveyors, weighing stations & Roller Inspection Tables
Pack Convergers and Packing Turning
Product drying conveyors
Wash down – clean in process conveyors
Modular belt stainless steel conveyors
Modular belt conveyors are an extremely robust solution for most transport applications. The belts are hard wearing. With the correct specified material, are widely used for transportation of sharp edged products, making then ideal for boning lines. The easy to clean design is also the ideal solution for direct food applications, or areas where chemicals are used.
The positive drive on modular belt Stainless steel conveyors increases reliability. Whilst the materials and belt designs are ideal for wash down environment and as a result allow for positive movement of products across the belt.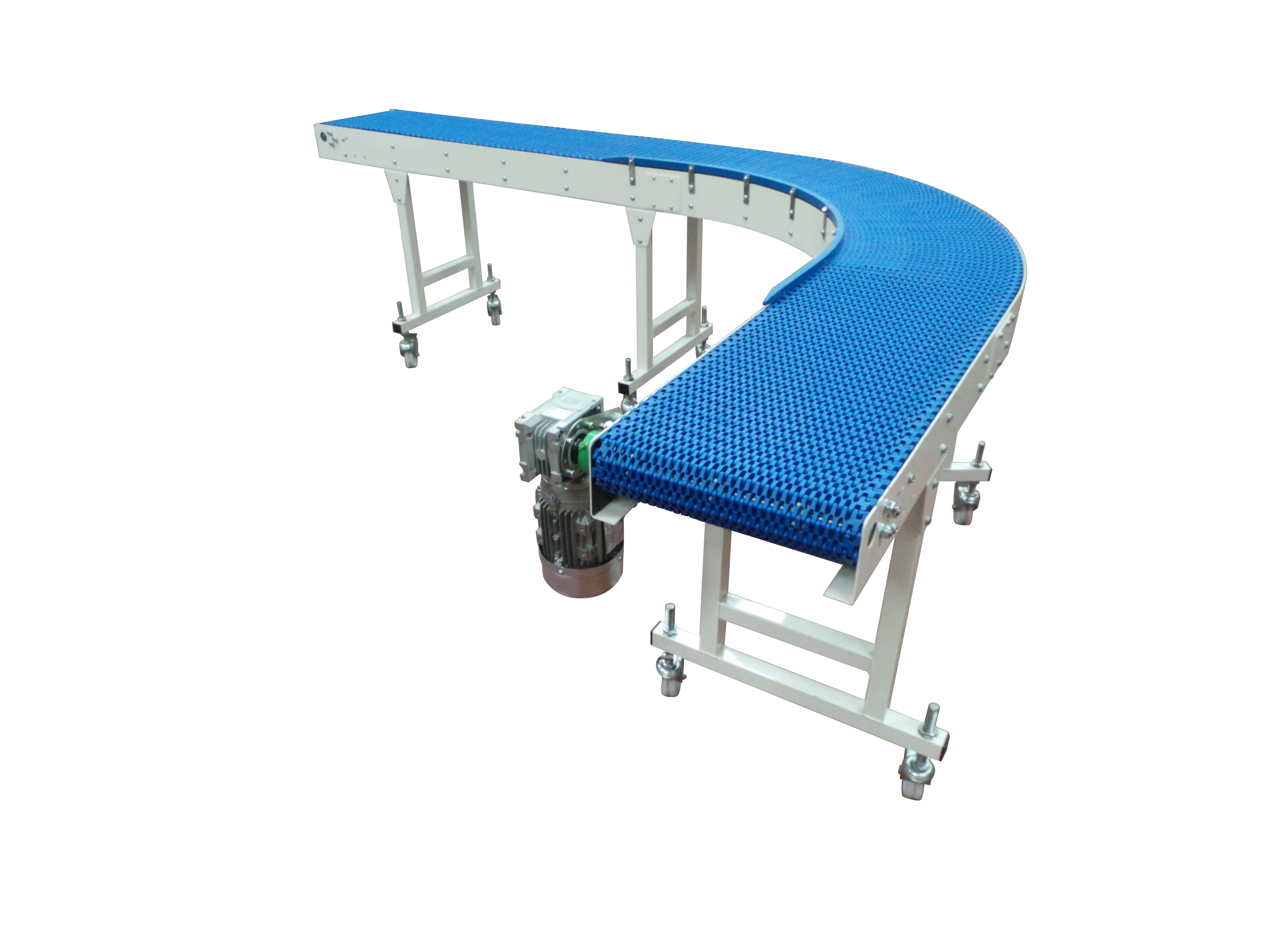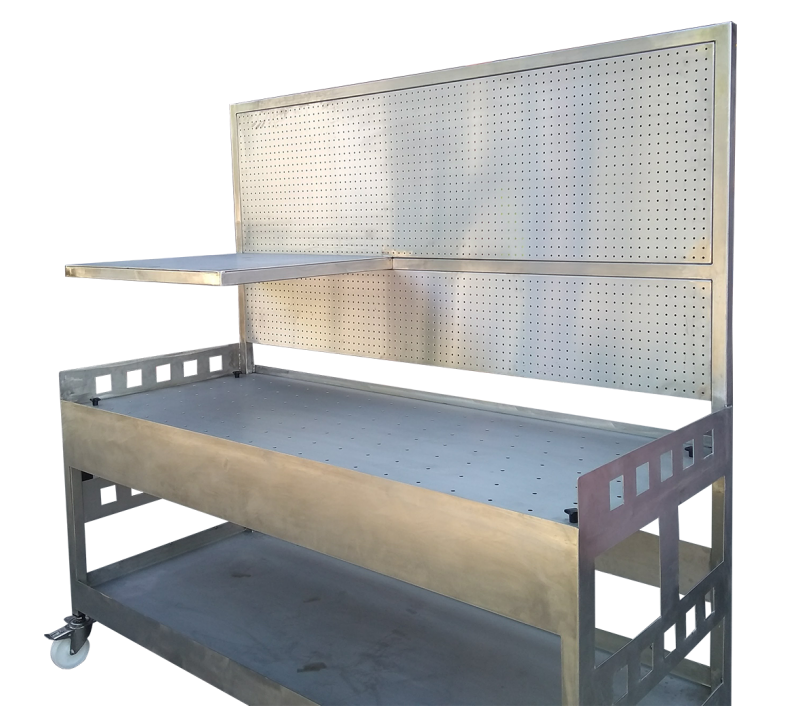 Stainless Steel worktables
Basic and bespoke designed stainless steel worktables and workstations, built to perform and last. Fabricated and fully welded from a grade of stainless steel to suit the specific customer requirements.